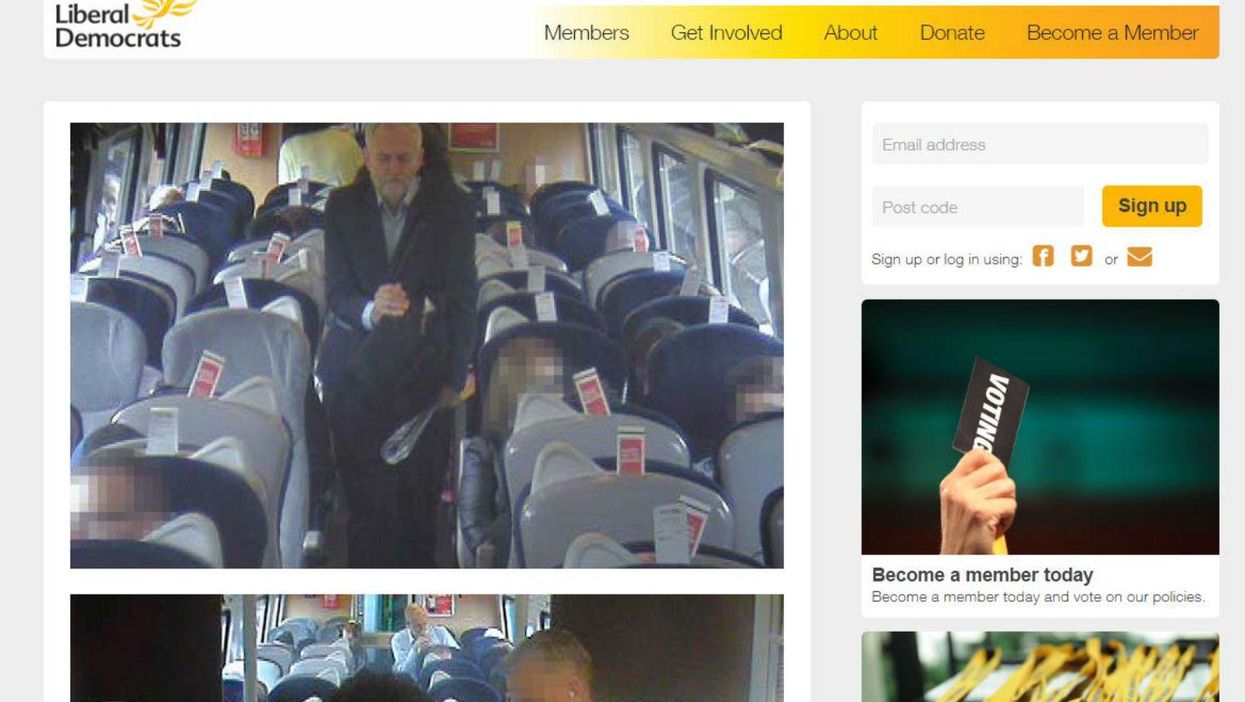 They might not be good at winning elections, or keeping their promises, but if there's one thing the Lib Dems are good at... it's creating sassy 404 pages on their website.
Following the #traingate furore on Tuesday, where Virgin Trains disputed Jeremy Corbyn's claim that he had to sit on the floor because one of their services was so busy, the Lib Dems knocked up an error page to mock the Labour leader.
Anyone who types in an incorrect URL on the Lib Dem website (like www.libdems.org.uk/HeresJeremy) will be met with a CCTV picture of Corbyn on the Virgin train alongside the caption "Error 404: Just like Corbyn's train carriage, this page is empty."