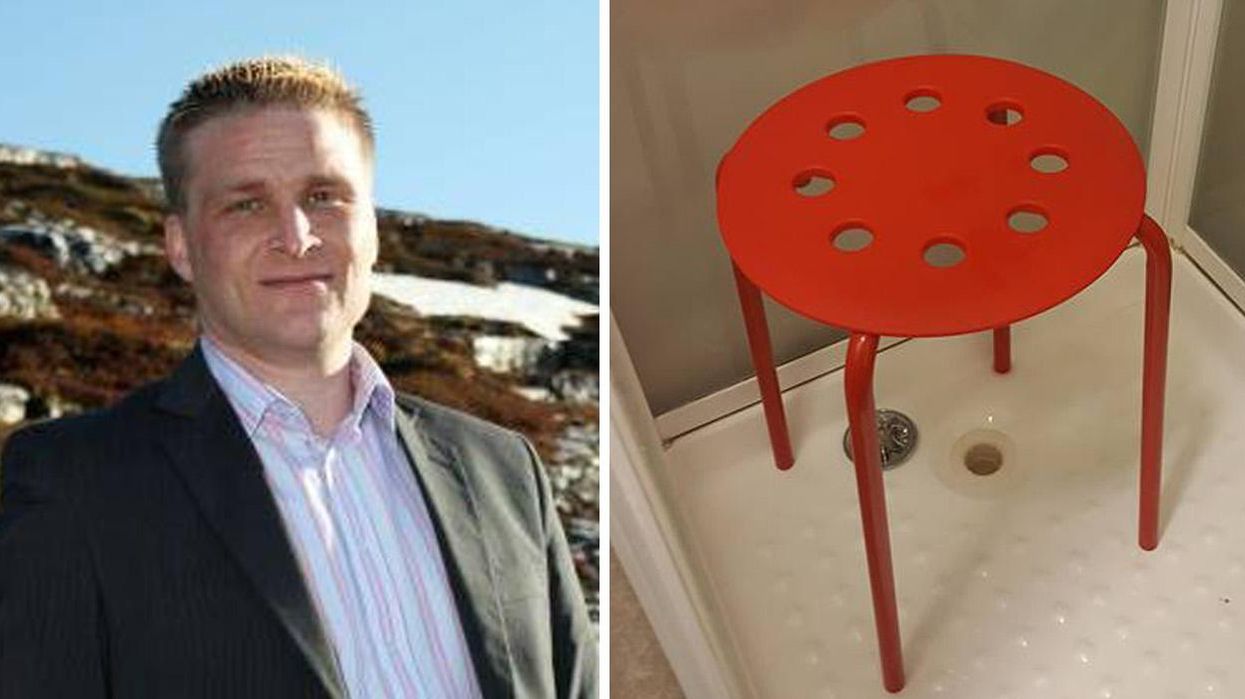 Claus Jørstad, from Norway, has a better Ikea story than you do.
(Sorry, Kanye.)
Claus, 45, wrote a complaint on the Ikea Norway Facebook page, in which he sang a song of glands and showers.
He had placed a small, red, plastic Marius stool in his shower.
Having sat and washed himself, he realised he had become stuck.
He wrote:
Sitting there and realising my accident, I bent down to see what the f--- happened, and I realized my little nut had gotten stuck.
He claims that the hot water caused his "skipper and two boatmen" to expand.
He was there for so long the water started to turn cold.
So I started freezing. The water got cold. Colder than my mother-in-law's smile when I married her daughter.
Eventually his 'boatman' shrank, and he was able to extract himself.
Ikea Norway responded that they reccommended taking the stool out of the shower - or otherwise making sure he was appropriately clothed for his 'next sea excursion'.
Claus later updated them with the solutions to the problem he had engineered, clarifying that he didn't require a refund - he only wanted to find out if the stool was also available in yellow.
Picture: Claus Jørstad/Facebook
Picture: Claus Jørstad/Facebook
What a voyage.
HT Distractify
More: John Prescott's response to Kanye's Ikea trip was stunning