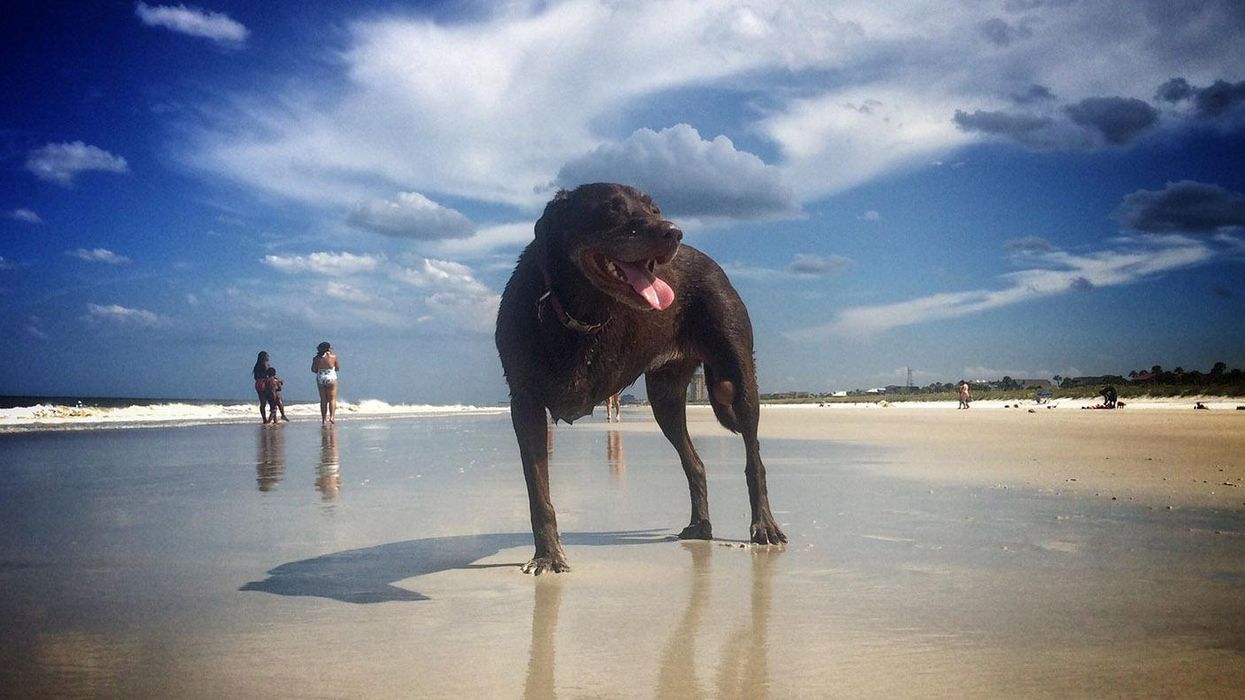 Robert Kugler found out last year that his dog, a chocolate Labrador called Bella, was dying of cancer.
He had adopted Bella nine years ago, when she still was a puppy.
Her leg was amputated due to bone cancer, and vets informed him last year that sadly, despite this action, the cancer had spread to her lungs, and was now terminal.
She had been given just three to six months to live.
So he decided to take his friend on a road trip around the US.
From Ohio:
Picture: Facebook/Robert Kugler
To New York:
Picture: Facebook/Robert Kugler
To the Adirondack Mountains National Park:
Picture: Facebook/Robert Kugler
To New Hampshire:
To Cleveland:
To Fenway Park, Boston:
You name it, they've been there. And Bella has lived a lot longer than the time she was initially given.
The pair have been sofa-surfing or camping out in Robert's Toyota 4Runner, and you can follow their exploits on Facebook and Instagram.
Robert told CNN:
I want to inspire people to get outside and live, ;ove each other for who we are and make friends.

We take on these animals, which means we're gonna take on their life and their passing.

To be there with them when they pass is the greatest gift you can give anybody.
They're currently in Florida, planning to stop off home in Nebraska briefly, before perhaps continuing to the Yellowstone and Yosemite national parks.