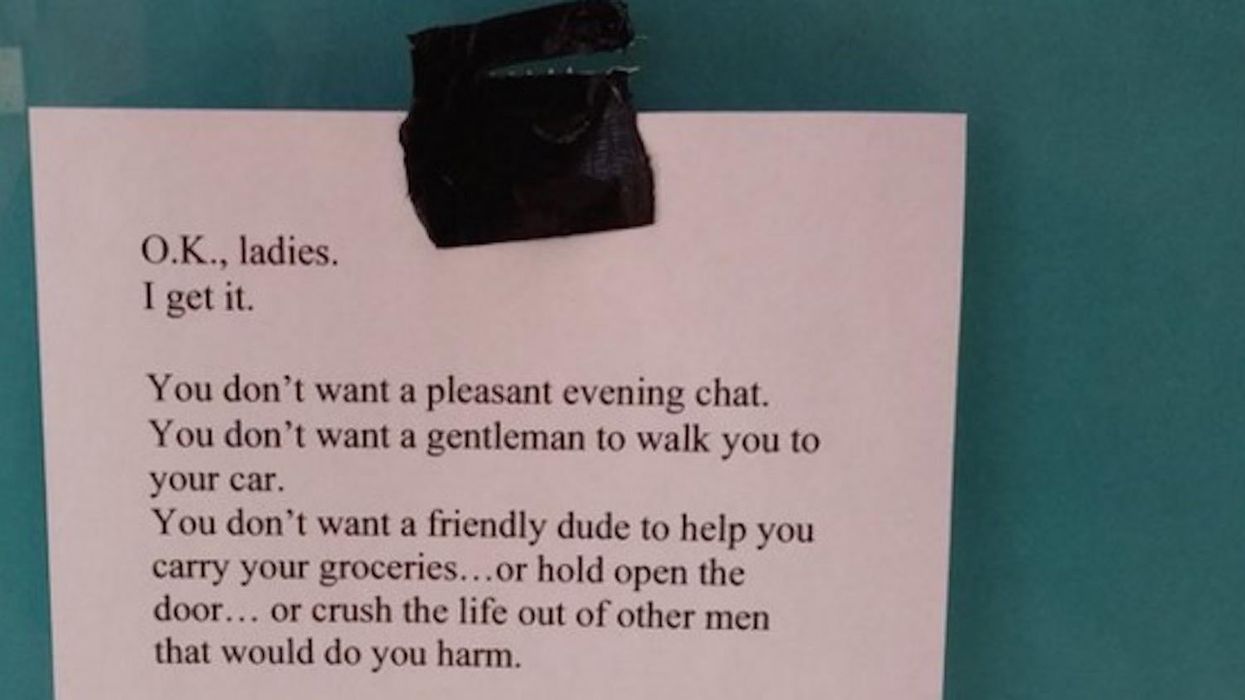 Navigating modern life is difficult.
Social norms change and with a more inclusive society comes more conscientiousness expected.
If you're not used to it, it's difficult, and that's something that's understandable, which people can relate to.
But if you need a pointer, putting up passive-aggressive posters with black duct tape is probably not the way to go about it - as this Twitter user from Toronto explained when he found a stray leaflet:
The reaction could probably best be summed up as...
...but for more details, see below:
Lesson learned: Catch-all passive-aggressive leaflets trying to force other people to accept you are cringe.
Especially if you put them up using the black duct tape leftover from your last victim.