Flashback to November 2014 when Taylor Swift appeared on the cover of Wonderland magazine without her signature red lip and winged eyeliner.
She was, according to the world's media, completely 'unrecognisable':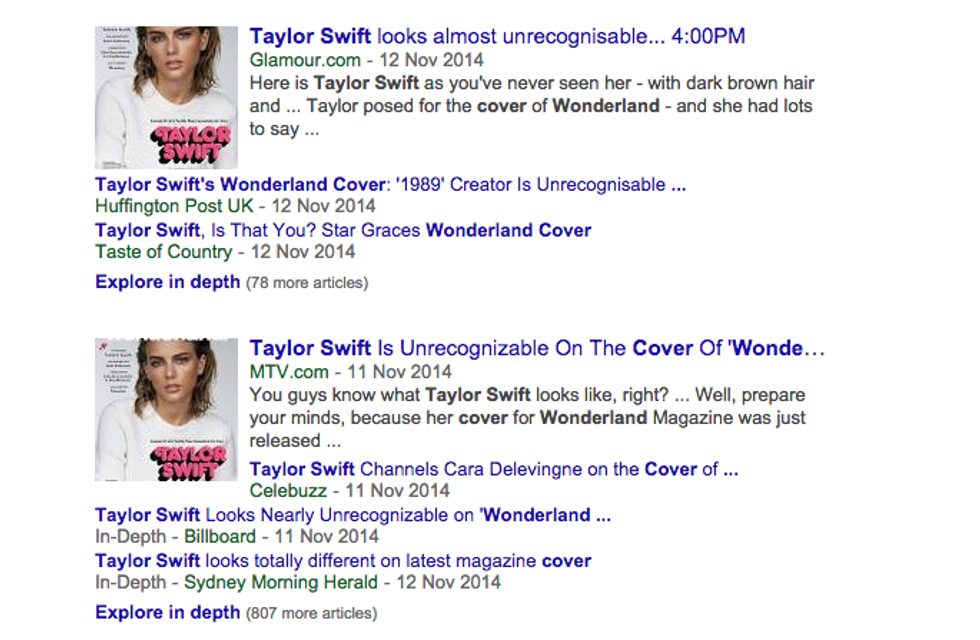 And 'make-up free':

As it turns out, a lot of people on the internet thought she was make-up free.
And, as it turns out, a lot of people (men) on the internet think a lot of women are going make-up free when they aren't.
She's wearing makeup bro.
She's also wearing makeup.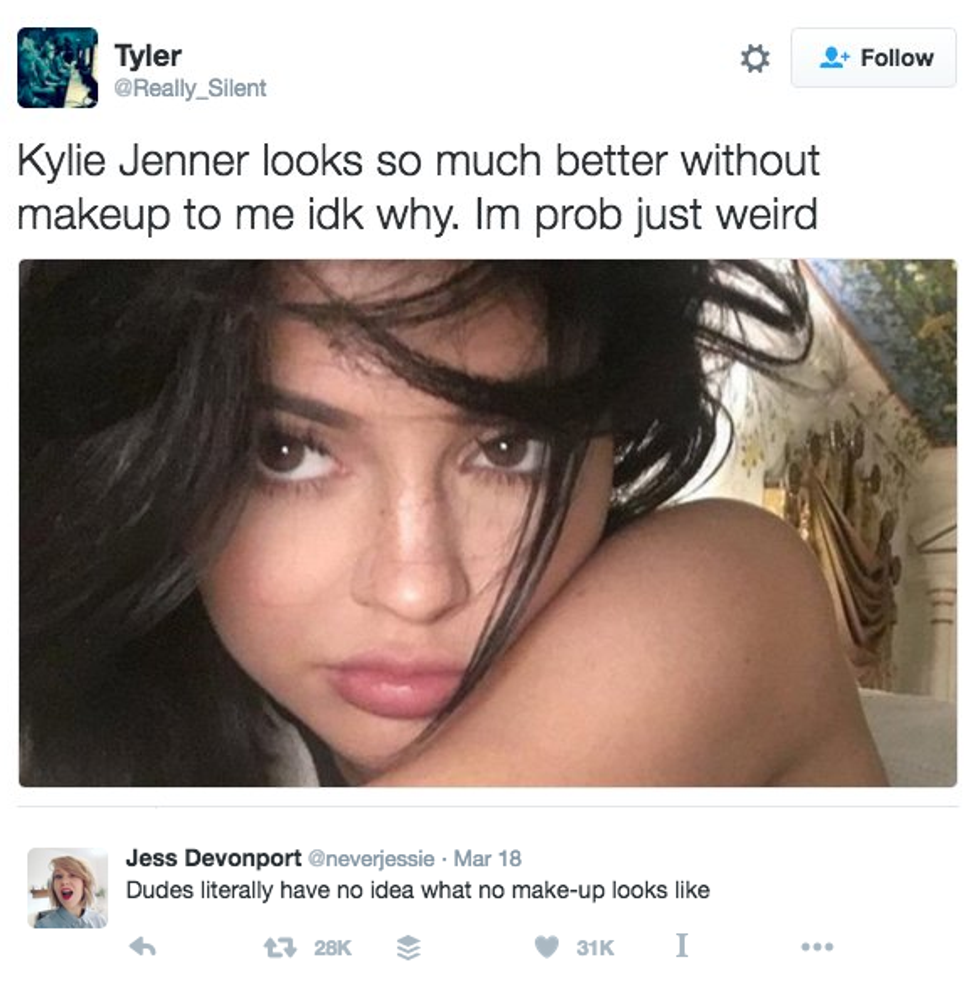 For reference, the last time I went makeup free in public I was met by the following responses by men:
Are you okay?
You look like you've been crying
Late night?
Are you ill?
What's wrong?
Hungover?
NB: Women don't look like rainbow cupcakes without foundation either...