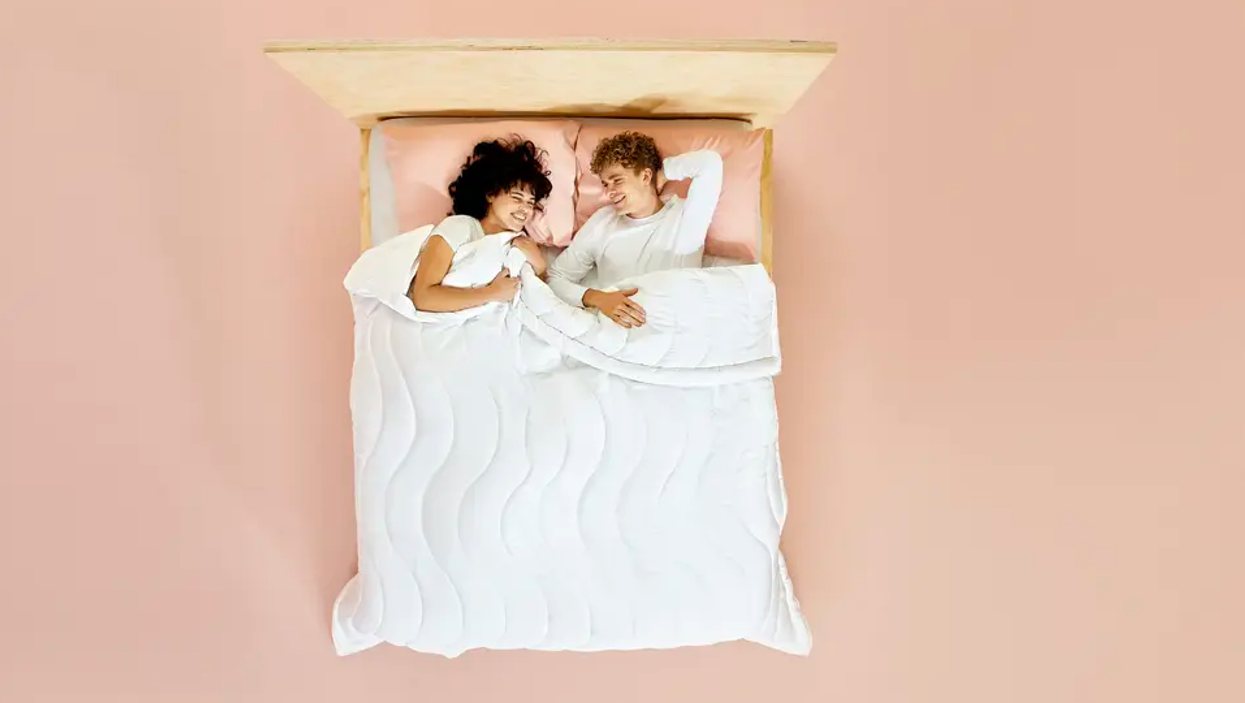 Buffy Breeze
It's summer, it's sticky. You want to sleep feeling cool, but you don't want to feel exposed by ditching your comforter in favor of an unsatisfying single sheet draped over you.
And, if you've been on Instagram recently, you may have seen a potential solution filling up your feed with sponsored posts - the Buffy Breeze comforter.
Their main product is the Cloud Comforter, a "super soft, super fluffy" year-round option which arrived when Buffy launched in 2017.
But they also now ship the Breeze Comforter, an "ultra-breathable, eucalyptus comforter" which is designed for the warmer months and people who run hot.
Here's what you need to know about it:
It arrives in a compact, elegantly designed box
It's a high-end product, and packaging is part of the experience. The comforters at my local homeware store come shrink-wrapped in clear plastic. In comparison, this felt packaged up like an Apple product.
It's soft and thin
It fits in such a compact box because it's pretty thin. But it's also soft and squishy and feels evenly filled. So far, it hasn't lost it's shape the way similarly sized comforters can.
It does what it promises
I run at a pretty normal temperature. My girlfriend doesn't. Unless the AC in our New York apartment is cranked to the max, she's too hot.
The bedroom must feel like a meat locker for her to be able to sleep, which means chattering teeth for me.
On night one of using the Buffy comforter, this changed. The cold air from the AC almost feels like it permeates the comforter, and at one point, she reached over to turn off the AC during the night.
There are pros other than its coolness
Because it's filled with eucalyptus fiber instead of down, it protects 12 geese from live-plucking and is naturally hypoallergenic.
Eucalyptus fiber is also biodegradable and uses less water and land to produce than cotton, so it's an environmentally friendly option.
It's a little difficult to wash
Buffy doesn't recommend regular machine washing, so instead it needs to be dry cleaned. Some people online report unsightly bunching when machine washed, so best not to try it.
It's expensive
None of this comes cheaply - the comforter for my Queen-sized bed cost $219, and a king-size comforter will cost $259.
This may seem like a crazy amount of money to spend on a comforter when you can pick up a serviceable one for $25.
But for anyone who prioritises quality of sleep and typically runs hot, this is a splurge-worthy product that they should definitely consider.
You can purchase the Buffy Breeze here.
Buffy Breeze