Getty Images/iStockphoto
David Bowie has been previously credited with predicting the future of music streaming when he claimed in a 2002 New York Times interview, "Music itself is going to become like running water or electricity." He was right, and now 18 years later many of us have indeed come to treat on-demand music as a utilitarian aspect of daily life.
With the ubiquity of streaming comes a plethora of services through which to do so, so which direction does an overburdened listener turn? We looked at comparable streaming services and gathered the facts on each to compile a list that will give you the pros and cons of each while providing a brief overview on for whom they'll work best.
One thing to bear in mind many of these options will often provide no significant financial payback to the smaller artists whose work they stream so if you want to support the folks whose music you love, we suggest ordering physical copies of their record or maybe a t-shirt directly so you can continue to financially aid them while enjoying the music they worked so hard to make. Disclaimer aside, here's a quick look at the music streaming landscape in 2020.
Regardless of the service you choose, make sure to maximize your listening experience with one of these amazing pairs of wired headphones recommended by musicians like John Darnielle of The Mountain Goats, Dave Davidson of Revocation, and famous DJ Becka Diamond. There's also the JBL party speaker that we simply can't get enough that you can read more about here.
You can trust our independent reviews. We may earn a commission from some of the retailers, but we never allow this to influence selections, which are formed from real-world testing, expert advice and our own research. This revenue helps to fund journalism across The Independent.
First up is undoubtedly the most recognizable name on this list: Spotify. While founded way back in 2008, the platform really hit its stride over the ensuing decade and now rakes in over 286 million users a month, with 130 million of those being paid subscribers. Like many services to follow, songs, albums, and podcasts are available to download straight to your device so you can listen to your favorite music anywhere and anytime, from a simple walk down the block to an international (and wifi-less) flight.
Key points:
–Discounted student and family rates of $4.99 and $14.99 respectively
–More than 50 million tracks available 
–Over a million podcasts uploaded
–Found in 79 markets
–Highly intuitive interface makes creating playlists and sharing music easy to navigate 
Spotify
Despite coming pre-programmed into a staggering 900 million phones around the world, Apple Music clocks in with a little under half the amount of paid subscribers as Spotify (60 million) but has been on a steady rise since officially launching in 2015. Following the Spotify formula, the service offers student and family discounts, as well as three months free when signing up at the regular $9.99 month price.
Key points:
–$4.99/month for students, $9.99 regular, $14.99 family
–More than 60 million songs available 
–Integrates with existing iCloud music library for unified system 
–Apple Music editor-curated playlists and services like the Beats 1 radio shows make it unique
Apple Music
Amazon's music service comes in tiers, starting with the basic membership every Prime member receives for free of more than two million songs that are downloadable for offline playing and include thousands of playlists and radio stations to keep your ears busy. If that's not enough variety for you, Amazon's Music Unlimited functions in the same basic ways as Apple Music and Spotify through a streaming app filled with more than 50 million songs at $7.99 a month for those with a Prime Membership, which represents a $2 discount off the regular price of $9.99.
Key points:
–Follows same formula as more well-known services
–Playlist, radio stations available 
–Designed with Amazon Echo compatibility in mind
–Slightly discounted for Prime Members 
Amazon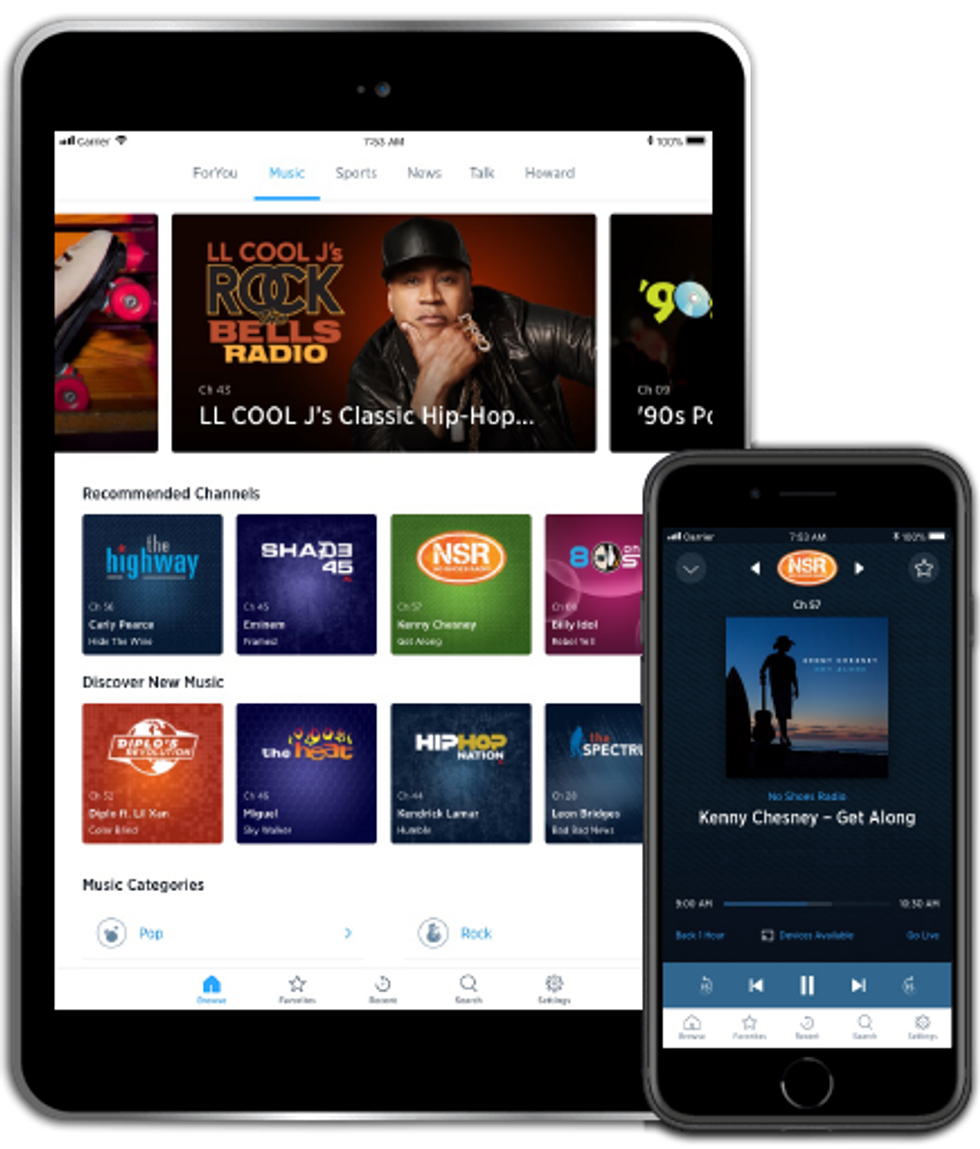 Sirius XM might be most heavily perceived as a radio service you buy to have in your car so you get ad-free service without the censorship, but they also have twos "Outside The Car" options you can download to your phone, at home, or online that provide the perks of the company's traditional formats with the added bonus of thousands of on-demand channels, shows, videos, and more depending on whether you choose the $8 or $13 pricing tier. Like others, student pricing plans are available and a three month free trial lets you discover whether the app is worth your time.
Key points:
–$8 and $13 tiers available 
–Radio-focused, so less attractive for users who want to curate their own playlists
–News, sports, entertainment, and music make for broader listening experience
–Sirius XM videos available on app
Sirius XM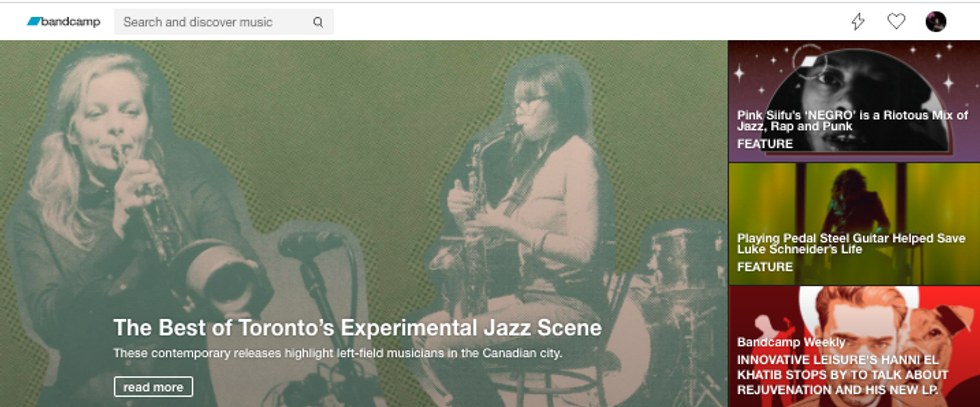 It's hard to overstate how wonderful Bandcamp is for artists since they hand over 85% of digital album sales and 90% of physical merch sales to artists on a regular day, and now they're incorporating days where the artists' cut is 100%. Their two recent experiments in doing such netted artists $4.1 million on March 20th and a staggering $7.1 on its follow-up, May 1st–mark your calendars for the next ones on June 5th and July 3rd.
Since this is such an artist-driven model, it's hard to track how much music is actually on Bandcamp as hundreds of new songs and albums emerge each day and the artists who do focus driving listenership to the site are generally lesser known than the Taylor Swifts and Beyonces of the world. While that's great for music fans who prefer a more niche experience, the streaming portion of the Bandcamp app is a bit clunky and does require connectivity unless you have the ability to download your purchases straight to your phone or transfer them via desktop (which you almost certainly do, it's just a bit lengthier of a process than pushing a button).
Key points:
–Most ethical and artist-friendly choice
–Huge array of unique, often lesser-known artists available 
–Free to download app and album prices vary according to artist
-Streaming in app less convenient/intuitive than bigger names