Last week, Melissa McCarthy made a surprise appearance on Saturday Night Live as White House Press Secretary Sean Spicer. And it was glorious.
And because a week doesn't go by without the Trump administration creating new material for comedians, McCarthy returned as Spicer again last night.
And she wasn't taking any prisoners.
The real Spicer said mid-week that McCarthy needed to lay off the gum in her impression. She did not oblige.
She then explained 'extreme vetting' with Moana dolls. 
But then she took on the most important story of the week: Ivanka Trump's clothing line being dropped by department store Nordstrom.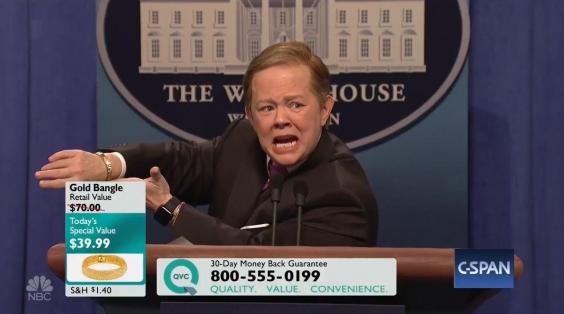 ...And her shoes.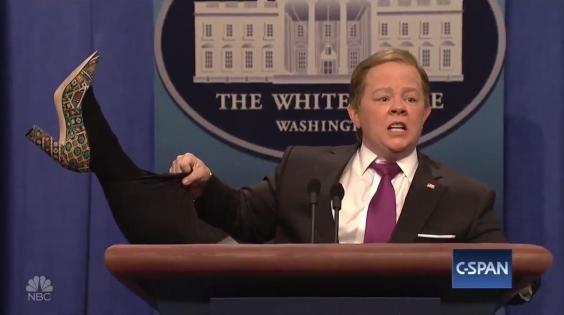 McCarthy's Ghostbusters co-star Kate McKinnon also appeared as Attorney General Jeff Sessions. 
Watch the whole cold-open sketch here: 
---
More: Melissa McCarthy took on Sean Spicer for SNL... And it was amazing
More: Donald Trump's response to Alec Baldwin's last SNL performance before inauguration was exactly what you expect