Malala Yousafzai has been jointly awarded the 2014 Nobel Peace Prize with Kailash Satyarthi.
The Nobel Committee praised "their struggle against the suppression of children and young people and for the right of all children to education".
In awarding them the peace prize, the committee said it "regards it as an important point for a Hindu and a Muslim, an Indian and a Pakistani, to join in a common struggle for education and against extremism".
Malala becomes a Nobel laureate almost two years to the day after a masked member of the Taliban boarded her school bus, asked for her by name and shot her in the head.
Miraculously, Malala survived the initial attack but was in a critical condition, and amid a global outpouring of sympathy for her plight and revulsion for the assassinated attempt, she was flown to Birmingham in the UK to be treated at a specialist military hospital.
---
Malala, whose father Ziauddin Yousafzai is an educational advocate who set up his own school in the Swat Valley where they lived, came to prominence when she was revealed as the writer behind an anonymous blog about education in Pakistan on the BBC website.
Her blog coincided with the Taliban occupation of Swat, where they banned TV and music and stopped women from shopping and going to school.
In her blog she revealed herself to be absolutely fearless. In one of many interviews before the assassination attempt, she said: "I don't mind if I have to sit on the floor at school. All I want is education. And I'm afraid of no one."
In 2011 she received the first National Youth Peace Prize for advocating education for girls and speaking out against the Taliban, whose leaders met the following year and voted to kill her.
---
Amazingly, Malala made a full recovery in the UK, and was discharged on January 3 last year, and soon started attending school in Birmingham, where her family were living in temporary accommodation.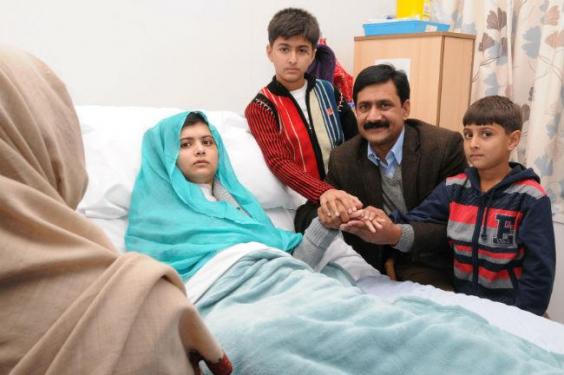 She thanked supporters for their prayers but was determined not to rest on her laurels, setting up the Malala Fund to raise awareness about the social and economic impact of girls' education.
---
On July 12 last year, her 16th birthday and a day designated Malala Day, she addressed the United Nations, delivering a remarkable speech, which you can watch below in full.
In one powerful segment
she recalled the moment that changed her life forever: > On 9 October 2012, the Taliban shot me on the left side of my forehead. They shot my friends, too. They thought that the bullets would silence us, but they failed. And out of that silence came thousands of voices. The terrorists thought they would change my aims and stop my ambitions. But nothing changed in my life except this: weakness, fear and hopelessness died. Strength, power and courage was born. I am the same Malala. My ambitions are the same. My hopes are the same. And my dreams are the same. Dear sisters and brothers, I am not against anyone. Neither am I here to speak in terms of personal revenge against the Taliban or any other terrorist group. I am here to speak for the right of education for every child. I want education for the sons and daughters of the Taliban and all the terrorists and extremists. I do not even hate the Talib who shot me. - - - - - - While in New York she was a guest on Jon Stewart's The Daily Show, where again she spoke with wisdom beyond her years: > We are human beings and this is the part of our human nature, that we don't learn the importance of anything until it's snatched from our hands, and when in Pakistan when we were stopped from going to school at that time I realised the education is very important and education is the power for women and that's why terrorists are afraid of education they do not want women to get education because the women will become more powerful.
---
She was also invited to the White House and revealed afterwards the full extent of her bravery, recalling of her meeting with Barack Obama: "I thanked President Obama for the United States' work in supporting education in Pakistan and Afghanistan and for Syrian refugees. I also expressed my concerns that drone attacks are fueling terrorism. Innocent victims are killed in these acts, and they lead to resentment among the Pakistani people. If we refocus efforts on education it will make a big impact."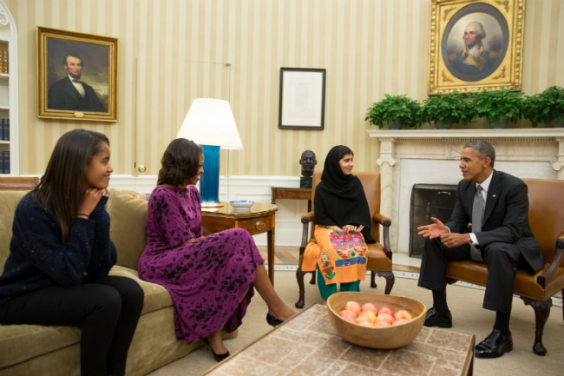 ---
Speaking about Malala, at 17 the youngest-ever Nobel Peace Prize laureate, chairman of the committee Thorbjorn Jagland, said: "Despite her youth, Malala Yousafzai, has already fought for several years for the right of girls to education and has shown by example that children and young people too can contribute to improving their own situations," he said.
"This she has done under the most dangerous circumstances. Through her heroic struggle she has become a leading spokesperson for girls' rights to education."
In Pakistan prime minister Nawaz Sharif said she was the "pride" of the entire country.
Malala has achieved so much and come through so much adversity in such a small space of time, children everywhere can feel proud to have such an amazing advocate for their future on their side for many years to come.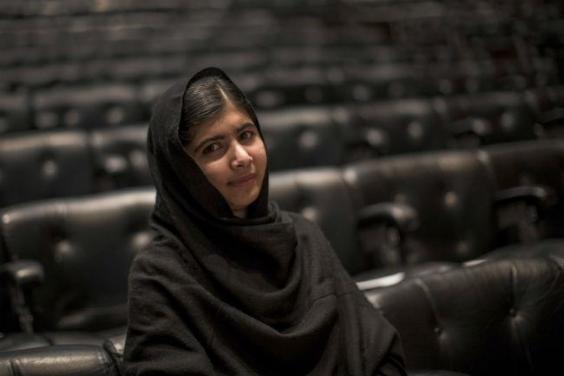 ---