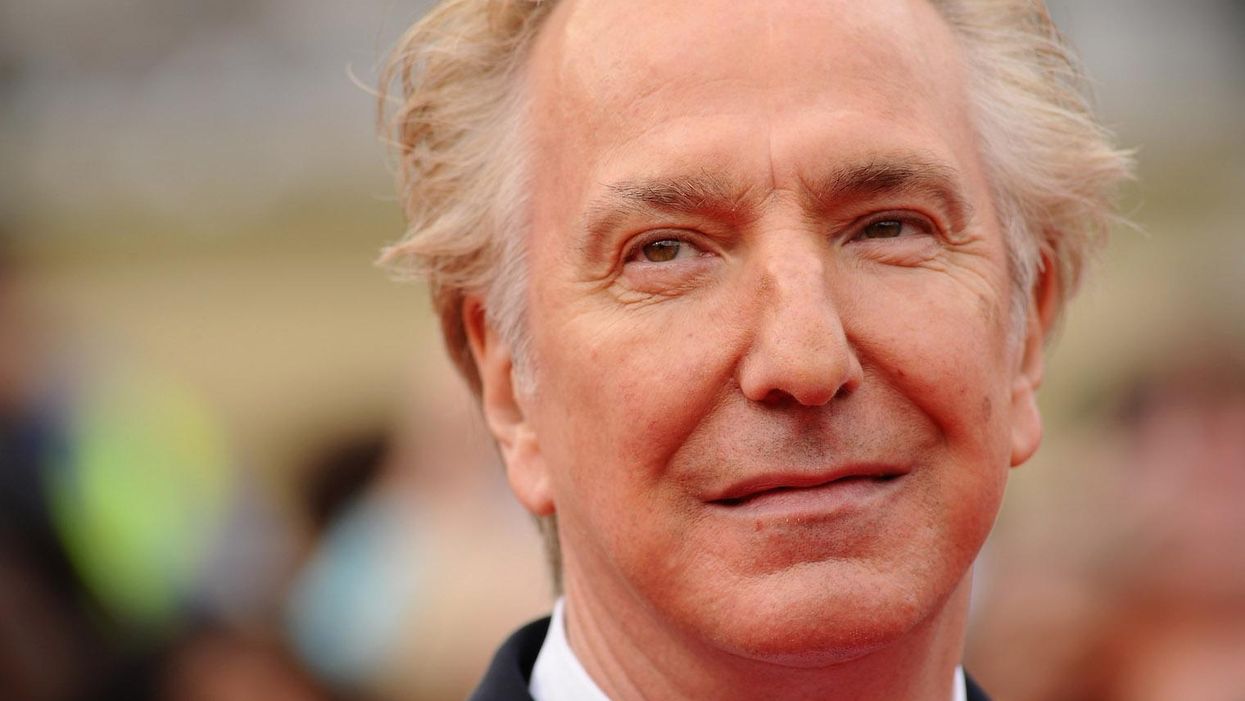 Celebrated British actor Alan Rickman died aged 69 from cancer, his family confirmed on Thursday.
He was most famous for his roles in Die Hard, Sense & Sensibility, Robin Hood: Prince of Thieves, Galaxy Quest and as Severus Snape in the Harry Potter film series.
He was also known for being a slight latecomer to acting, beginning the professional stage of his career at the age of 28.
He did so after writing a letter to the Royal Academy of Dramatic Art (RADA) requesting an audition for a place at the school, while he was still running a successful Soho graphics-design business and performing amateur theatre in his spare time.
In an interview with Lear's magazine in 1992, Rickman said:
My life changed the moment I posted that letter.

There's a voice inside you that tells you what you should do. I'd been doing some amateur theatre. Our design group was very successful, but I could also see that it was just going to repeat itself. And then that voice came up and said, 'It's now or never to change.'
Rickman then attended RADA between 1972 and 1974, winning its highest performing award during his time there, the Bancroft Medal.
Reflecting upon his career in the interview, he said:
Some actors have opportunities and shapes given to them. Not me.

I've had to guide my career and seize any opportunity that came my way.
Lear's magazine closed in 1994, three years after Rickman appeared as the Sheriff of Nottingham in Robin Hood: Prince of Thieves and a year before his role as Colonel Brandon in Sense & Sensibility.