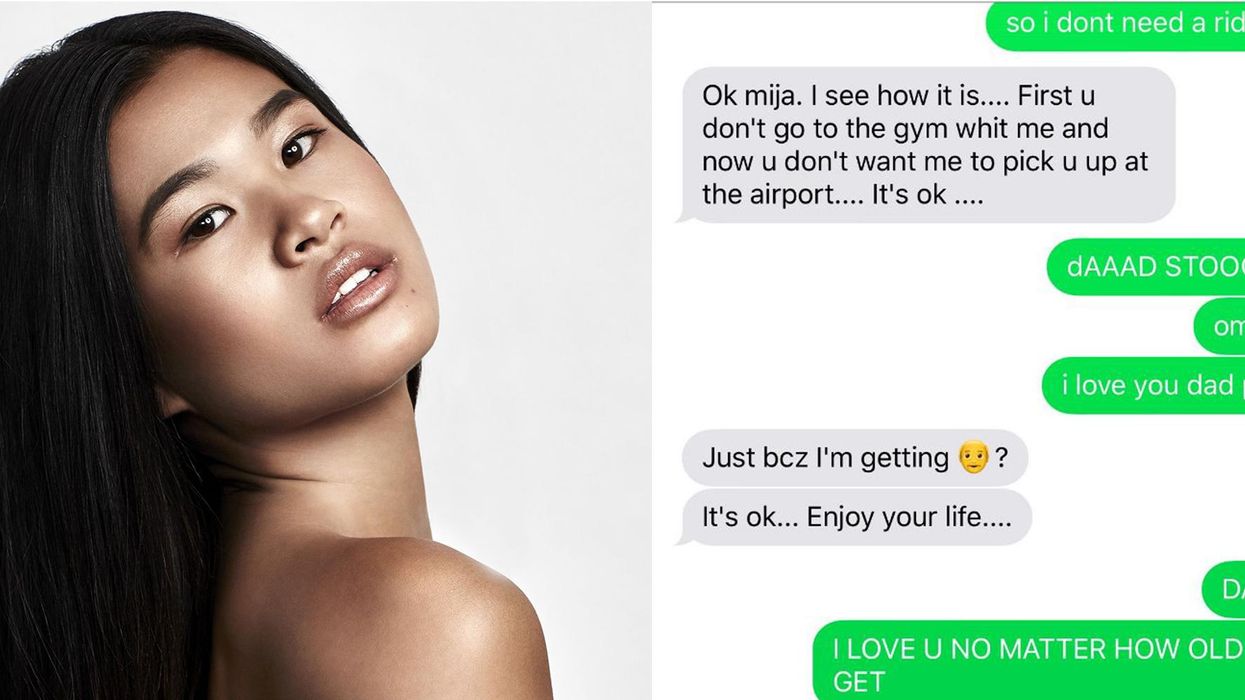 IMDB / Twitter / @JustineBiticon
This is Justine Biticon, she's an 18-year old former America's Next Top Model contestant from Panorama City, California.
This is her father:
As she's a model, she often travels the world and normally, her Dad picks her up from the airport.
Except this time.
This time she was getting a lift from her Mum - so text her Dad saying she didn't need a ride.
And his reaction was a little bit over-the-top.
He said:
Ok Mija [a spanish term meaning my daughter], I see how it is.

First you don't go to the gym with me and now you don't want me to pick you up at the airport. It's ok

Just because I'm getting old?

It's okay, enjoy your life.
Even though Justine replied asking him to stop and telling him she loved him no matter how old he gets he continued.
It's ok, I'm going to hold my breath until I die now

Tell your future kids that I love them. Just because they are kids of my favourite daughter [sic].
When she replied, that's when he got really extra:
The number you have dial is now dead please don't try to call again.

If you text to this number again, you will be charged whit a long distance fee. Heaven is really far away.

And sadly, your dad is not there. Hell is even more expensive. [sic]
People love his reaction.
When Justine arrived home, she text her Dad, and again, his reaction was very over-the-top.
This isn't the model's first taste at viral fame.
After being eliminated from American's Next Top Model last year she turned herself into a meme, to the delight of Twitter.
indy100 has reached out to Justine for comment.