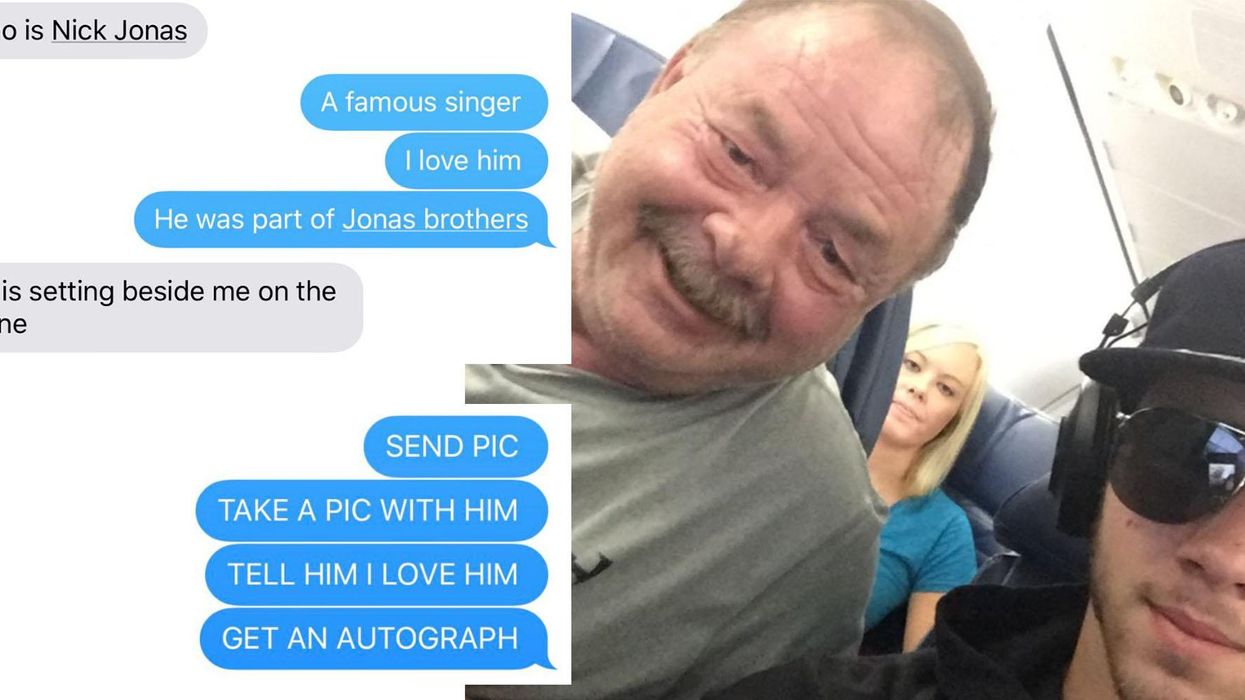 Twitter/ Screengrab
"Who is Nick Jonas?" isnot the typical text message you'd expect to receive from your dad.
But that's exactly what Deanna Hall's father asked her while he was on a flight with Delta Airlines.
Her father, who was flying first class was confused about all the hubbub surrounding the person sitting next to him on the flight.
No prizes for guessing, but it was Nick Jonas, formerly of the sibling pop-rock group, The Jonas Brothers.
Still clueless as to who it was, he messaged his daughter, for clarification.
Deanna, who is a coincidentally a huge fan of Nick's, couldn't quite believe her Dad's luck.
Cue an adorable exchange complete with a selfie with the star.
The tweet from the University of South Florida student quickly went viral, and has amassed over 49,000 retweets at the time of writing.
While most people were amazed that he sat next to Mr. Jonas, all of the love from Twitter was for Deanna's dad.
Even one of the air stewardesses on the flight, expressed how overwhelmed Deanna's father was.
Elsewhere people couldn't help but focus on the woman sitting behind her dad and Nick, who did not look impressed at all.
There is also a bittersweet side to the story, as it was later revealed that Deanna's Dad forgot to grab an autograph from the singer.
More: The most annoying passengers on a plane, ranked
More: This man's tattoo is going viral because everyone has to do a double take
More: Dad explains what was really going on during that viral interview