Alongside the moon, the Illuminati and whether the Earth is flat, the mystery of Donald Trump's bizarre mop is a hotspot for conspiracy theories.
People have photoshopped the US President with regular hair,spotted his barnet growing on a beach in Norway and one journalist even wrote nearly 4,000 words on whether the yellow thing on his head was actually a weave.
Finally, we have a development.
As Trump headed for the steps of Air Force One this week an unexpected gust of wind blasted his hair upwards, revealing the apparent extent of his hair loss as well as his long-hidden scalp.
And, obviously, people cannot cope.
Others are having a field day.
Mr Trump has repeatedly denied allegations that he wears a wig.
Earlier this year, Ronny Jackson, a US admiral and physician who documented the President's annual medical, reported that Mr Trump was taking medicine to prevent baldness.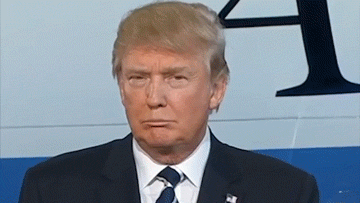 The president has, in the past, made a number of derogatory remarks about his opponents' appearances.
Here are a few examples to jog your memory.