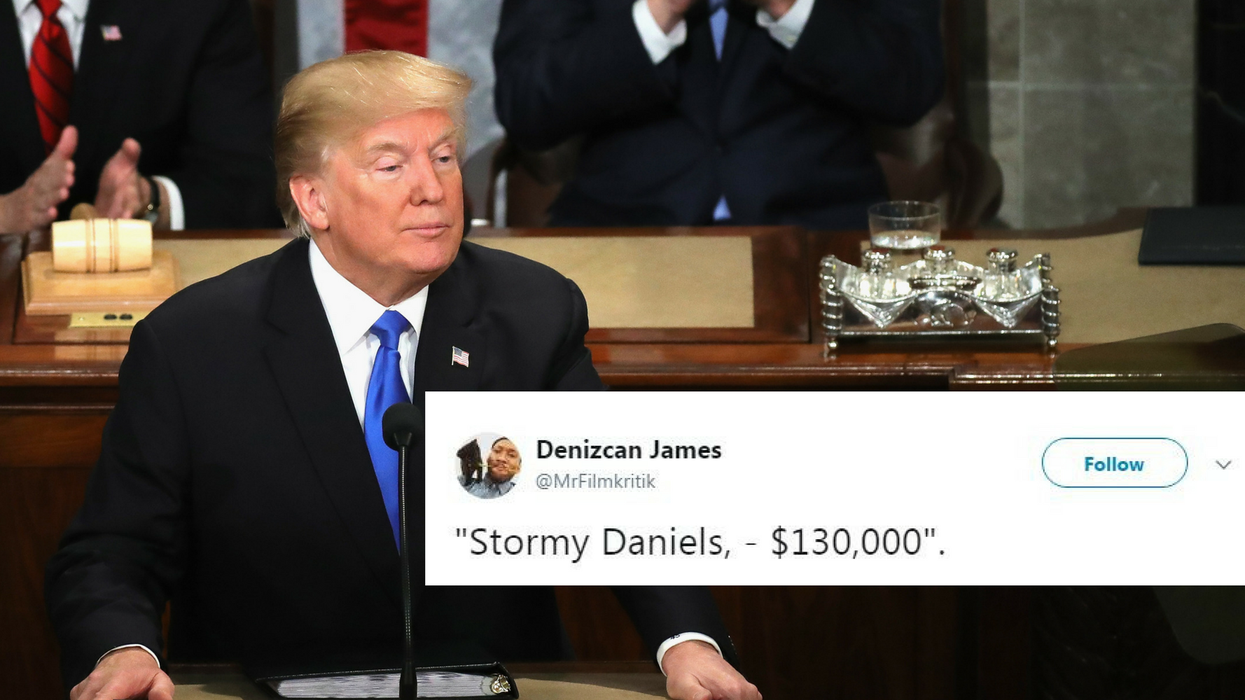 Chip Somodevilla/Getty Images/Twitter/MrFilmkritik
President Donald Trump turned his first State of the Union address into a cash generator for his re-election campaign by offering donors a chance to have their names flash up on his website.
It predictably backfired.
Supporters willing to pay at least $35 would see their name on the screen during the live stream of the address and also on a list of supporters of the president.
The website for the fundraiser read:
This is a movement. It's not about just one of us. It's about ALL of us. Which is why your name deserves to be on President Trump's State of the Union supporter list.

We are printing a list of supporters to give to President Donald J. Trump when he's done tonight, and we want your name to be on it.
Late Tuesday afternoon, the site had raised $1 million from 75,000 donors, according to Republican National Committee spokesperson Cassie Smedile, Speaking to the Washington Postshe added:
Because of the overwhelming response, our digital folks are having to recalibrate how the names appear in order to get everyone on there at a speed that is still legible.
Many criticised the fundraiser on Twitter, and some encouraged users to donate under the names of Stormy Daniels, Robert Mueller, a shark preservation charity and Russian leader Vladamir Putin.
Stormy Daniels is the porn star currently embroiled in allegations that Mr Trump paid hush money to stop stories of an affair from reaching the press.