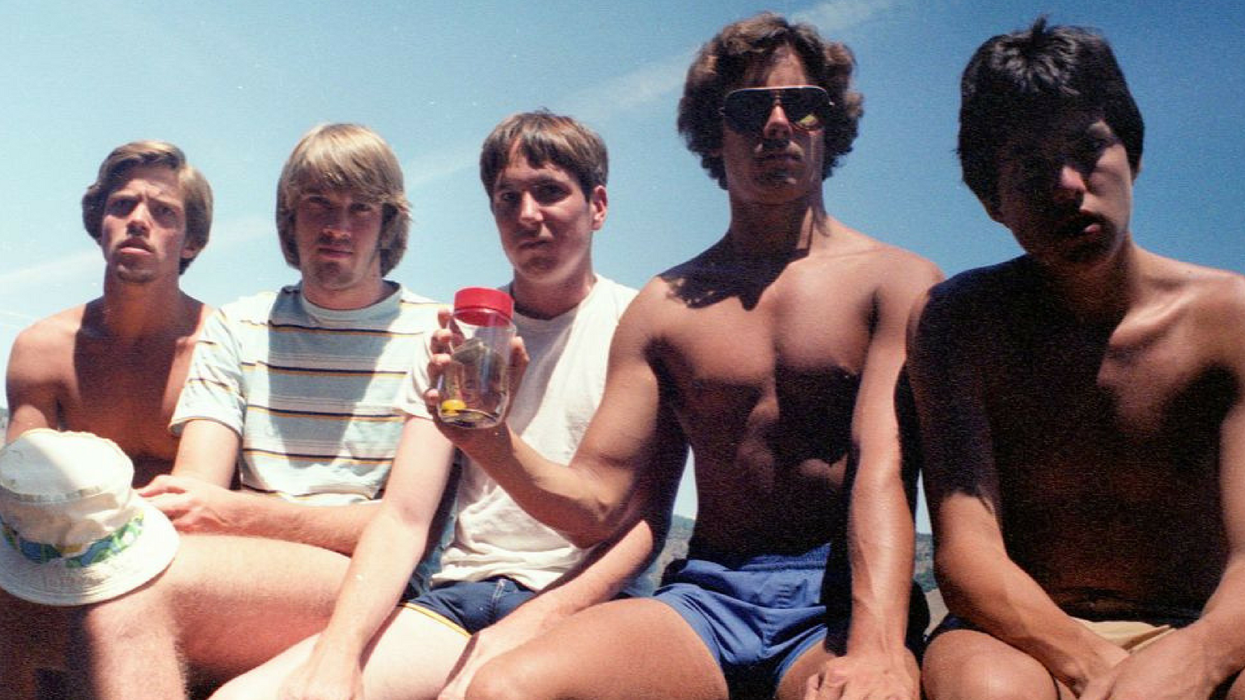 John Wardlaw
Five friends who went to school together in Santa Barbara, California meet up every five years at a cabin one of their grandfathers built to take the same photo.
Taken on a bench near Copco Lake, they try and hold the same pose every time they catch up.
Sitting in the same order, from left to right, John "Wedge" Wardlaw, Mark Rumer-Cleary, Dallas Burney, John Molony and John Dickson took the first photo in 1982, when the friends were about 19.
Dickson told CNN:
It blows my mind 35 years later we're recreating that 1982 photo.
Where are they now?
Rumer-Clearly, Burney and Dickson all got married. Wardlaw is photographer and filmmaker and lives in Oregon while Molony, also a photographer, lives in New Orleans.
Dickson is the only one who still lives in Santa Barbara where he owns a tourism website. The group have also set up a Facebook page and website where they post updates about their lives.
Going viral
The five of them went viral when in 2012 when CNN published their story.
This is the original 1982 photo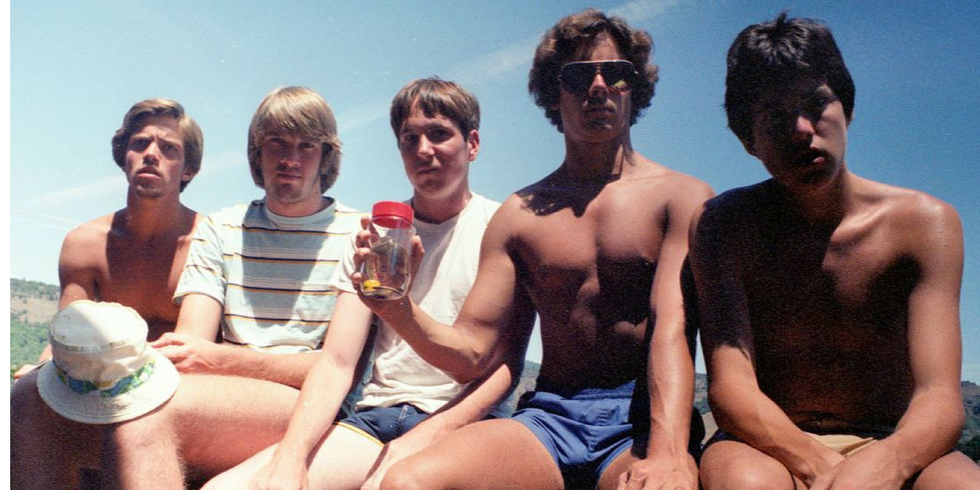 Picture: John Wardlaw
The boys in 2002
Picture: John Wardlaw
The most recent photo, 2017
Picture: John Wardlaw
Dickson added:
We plan on doing this for the rest of our lives, no matter what. Up until there's one guy just sitting in the same pose! Even then, maybe someone will take a picture of an empty bench for us.
HT news.com.au