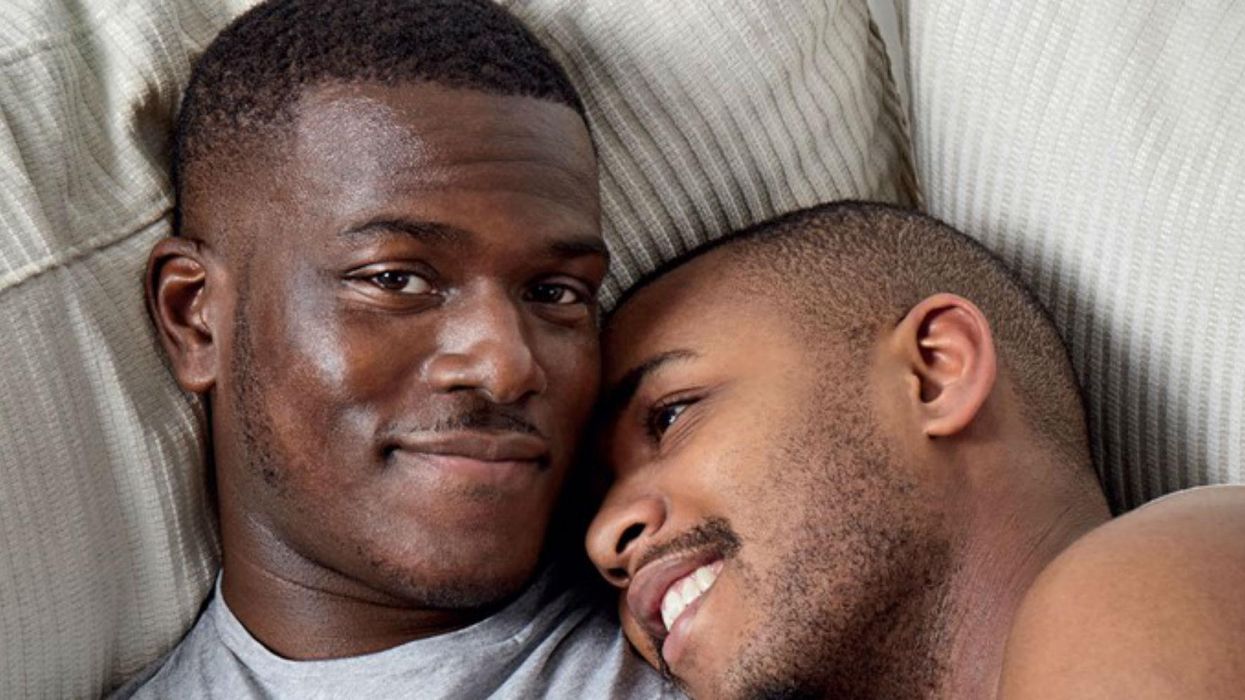 GMFA
GMFA – the gay men's sexual health charity – has launched an innovative campaign aimed at black gay and bisexual men.
Me. Him. Us.was developed by Black and Minority Ethnic (BAME) gay and bisexual men for BAME gay and bisexual men. It aims to encourage sexual health testing, but also increase the representation of the minority group in public health campaigns.
The first wave of Me. Him. Us. focuses on the experiences of black gay and bisexual men. From the concept, to the models and design, all parts of this campaign came from a grass roots level.
Marc Thompson, who worked as an adviser on the campaign, explains why this approach is radical.
Most health professionals don't like to admit it, but reflecting diverse audiences can be challenging for them. It's difficult, especially if you don't come from those communities or understand how to reach us effectively.

The lack of visibility of men from black, Asian and other ethnic minority communities in sexual health promotion has been well documented as having an impact on BAME men's sexual health and risk taking, which ultimately plays a role in the disproportionate rates of HIV infection in this population. 
Phil Samba, one of the stars of the campaign, explains that the lack of black gay and bisexual role models made it difficult for him to come to terms with his sexuality growing up.
The way black men are portrayed in the media had a massive effect on me when I was younger. There were hardly any alternatives to the intimidating, aggressive, unemotional thug stereotype involved in criminal activity.

I felt constant pressure to be mentally and physically strong at all times and, as a result, it made it difficult to come to terms with my sexuality, which didn't fit in with the expectations of who I should be.
After Phil's mentor Marc encouraged him to become involved in the campaign, he worked closely with GMFA to create a positive, uplifting and intersectional images.
Phil explains why this kind of representation is so important.
Typically within sexual health campaigns, either a BAME man is seen on his own or as part of an interracial couple. There needs to be more visibility to help put an end of the belief that being gay is exclusive to being white.

We are a minority within a minority that lacks visibility and representation, there are inequalities when it comes to sexual health and not enough is done to combat stigma.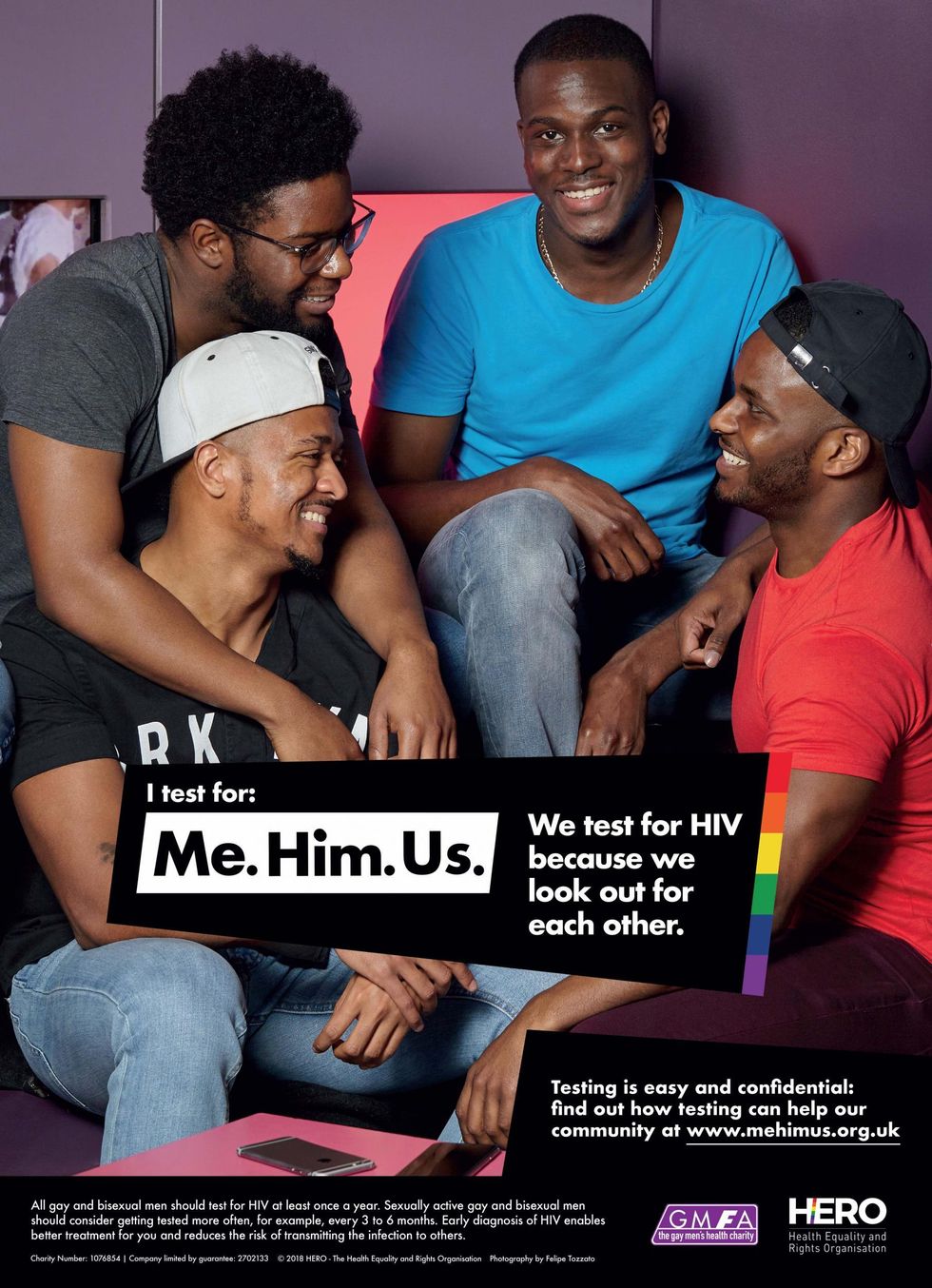 After growing up feeling uncomfortable in his own skin, Phil believes that a younger version of him would have loved this campaign.
Young black boys should feel comfortable in their sexuality however they see fit and not feel confused or like they don't belong simply for being themselves, like I did.

If I had seen these posters at a bus stop, it would have shown me that there is more than one singular way to be a black man.
BAME gay and bisexual men are at an elevated risk of contracting HIV in the UK. Research conducted in 2016 revealed that one in seven HIV positive gay and bisexual men were from black, Asian and other BAME groups.
With this in mind, it is certainly concerning that there aren't more campaigns that speak directly to black gay and bisexual men.
Phil hopes that, after seeing the campaign, black gay and bisexual men understand the importance of regular HIV testing.
I hope black gay and bisexual men have learned about how HIV affects them and their community.

I hope they can see that it is entirely possible to see themselves represented honestly within major public health campaigns and I hope they can see that there are young, black and gay men trying to make a difference.