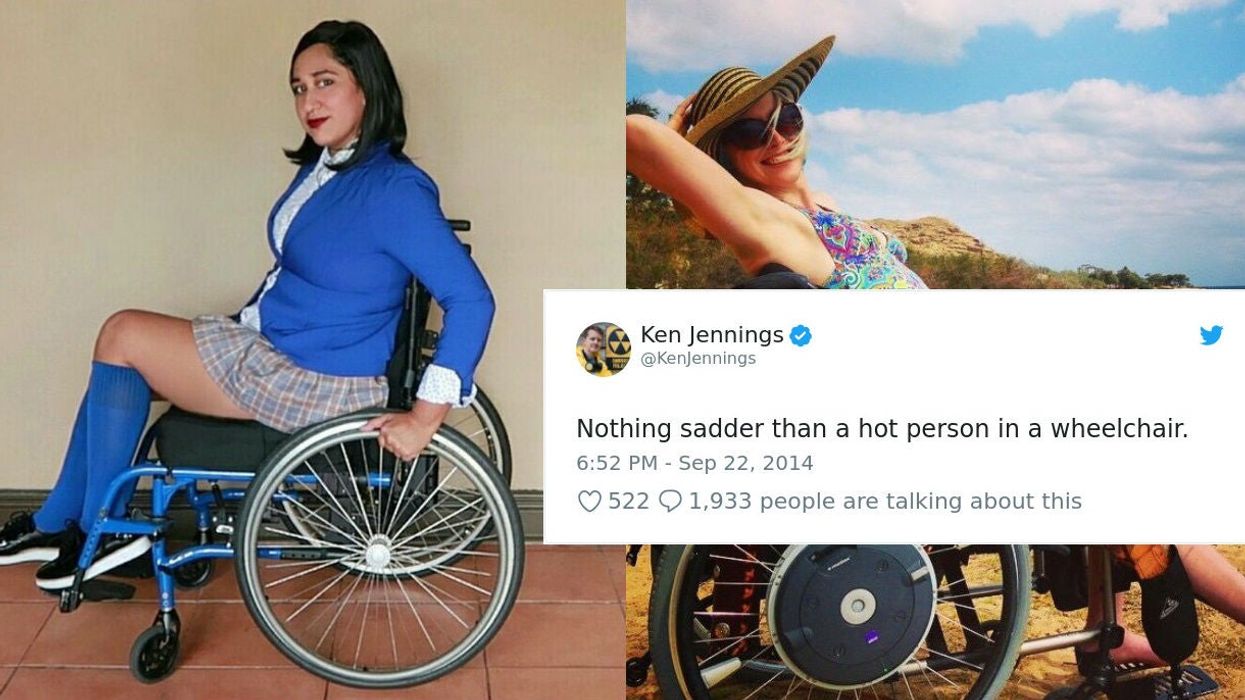 TWITTER
Four years ago, US game show host Kenn Jennings posted a tweet that rightly raised eyebrows.
In the tweet, Jennings lamented that, according to him, there is "nothing sadder than a hot person in a wheelchair".
The tweet has recently gone viral after Annie Segarra, a blogger and disabilities activist, responded in the perfect way.
Annie posted picture of herself in knee-high socks and red lipstick, adding: "Cry about it, babe."
LRT: "Nothing sadder than a #HotPersonInAWheelchair" Cry about it, babe. https://t.co/tOImQy8oFY

— Annie Segarra (@Annie Segarra) 1524355888
Other people with disabilities quickly started to share their own photos, showing Jennings how wrong he was.
#hotpersoninawheelchair [Image: light-skinned buzzed-head person in wheelchair on sunny day. A rainbow flag flies… https://t.co/yHw7zBW667

— Mx. Charis Hill ♿🏳️‍⚧️ (they/them) (@Mx. Charis Hill ♿🏳️‍⚧️ (they/them)) 1524373700
HT BoredPanda