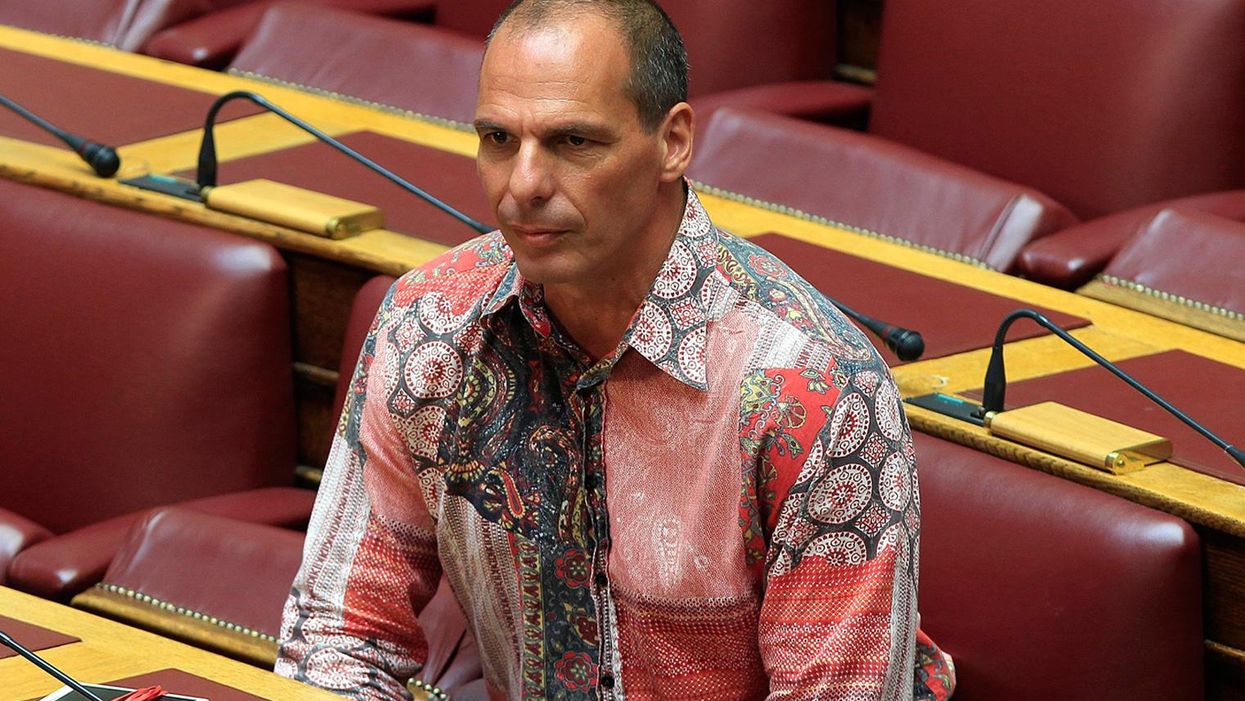 Yanis Varoufakis has appeared in the Greek parliament to defend a 'plan B' exit from the eurozone that involved hacking into his own ministry's IT systems.
Alexis Tsipras confirmed that he ordered his former finance minister to formulate the plan after the IMF threatened to end the bailout deal.
He also commented on Varoufakis' gloriously loud shirt:
Mr Varoufakis might have made mistakes, as all of us have ... You can blame him as much as you want for his political plan, his statements, for his taste in shirts, for vacations in Aegina.

But you cannot accuse him of stealing the money of Greek people or having a covert plan to take Greece to the precipice.
We can see why the Greek prime minister got distracted.
Look at it, it's SO BEAUTIFUL.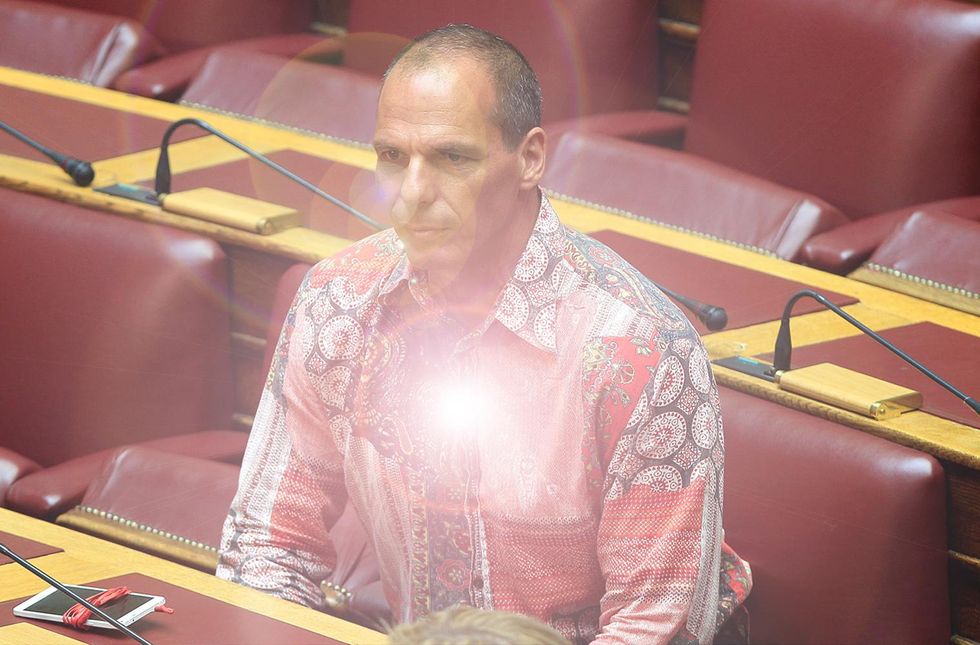 Varoufakis has a history of eyebrow-raising attire, having once worn a motorbike helmet to a press conference and having seriously upstaged George Osborne in the leather jacket standings.