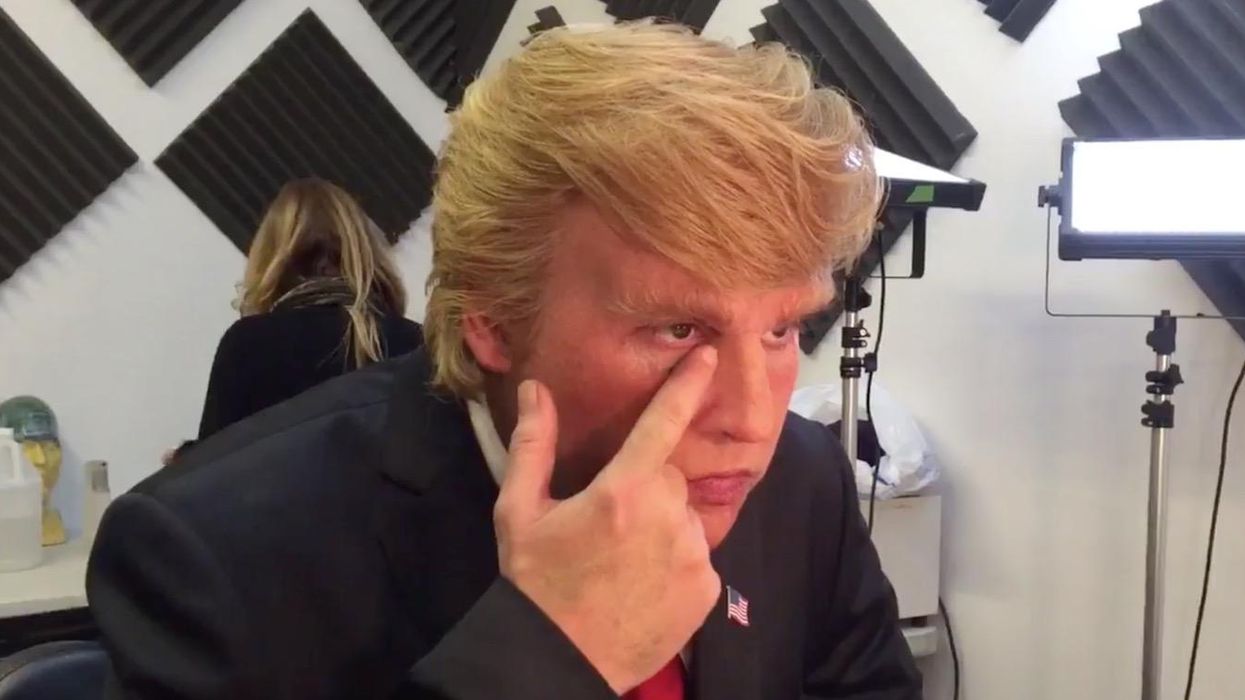 Today is a day most glorious of all days, for the cup of the internet floweth over with Donald Trump snark imagery.
Firstly, an absolute genius has created this monstrous blend of the Republican candidate and Democratic candidate Hillary Clinton, and posted it on imgur.
Clearly, some sort of medal for freedom is in order for reddit user Dizzy_DDS.
Secondly, Johnny Depp's removal of his makeup, after he concluded filming his portrayal of Trump for the upcoming hour-long spoof film Art of the Deal, has been shared with Twitter.
And now I won't sleep tonight.
Twitter was also suitably horrified:
You can watch the film on FunnyOrDie if you wish.
Trump currently sits, in terms of RCP averages, 13.6 points ahead of Ted Cruz in the polls as the frontrunner for the nomination.
This week he has launched attacks on Cruz and the Pope, defended Planned Parenthood (but not abortion) and told Jeb Bush that his brother, George, holds responsibility for the 9/11 terrorist attacks.
So just an average week, really.