Jon Stewart has reacted with unbridled delight to the news that the man he nicknamed "F--kface Von Clownstick" is actually running for president.
The Daily Show host was particularly thrilled that Donald Trump used an escalator to enter the podium to make his announcement on Tuesday, saying:
A billionaire vanity candidate taking the escalator to the White House. Only losers walk. Presidents take stairforce one. I haven't seen an entrance majestic since my friend met me at The Gap after grabbing an Orange Julius.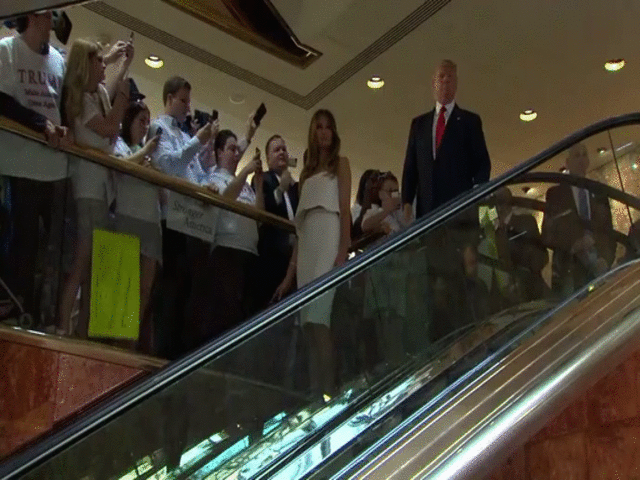 Stewart dubbed the speech that followed "beautifully ridiculous jibber-jabber", adding: "This speech was so f--ked up that in the middle of it, all the liquid in his body tried to escape from the corner of his mouth."
"Thank you, Donald Trump, for making my last six weeks my best six weeks," Stewart said. "He is putting me in some kind of comedy hospice, where all I'm getting is just straight morphine."
As for the F--kface Von Clownstick thing? Donald Trump isn't bothered at all.
Watch the full video below: