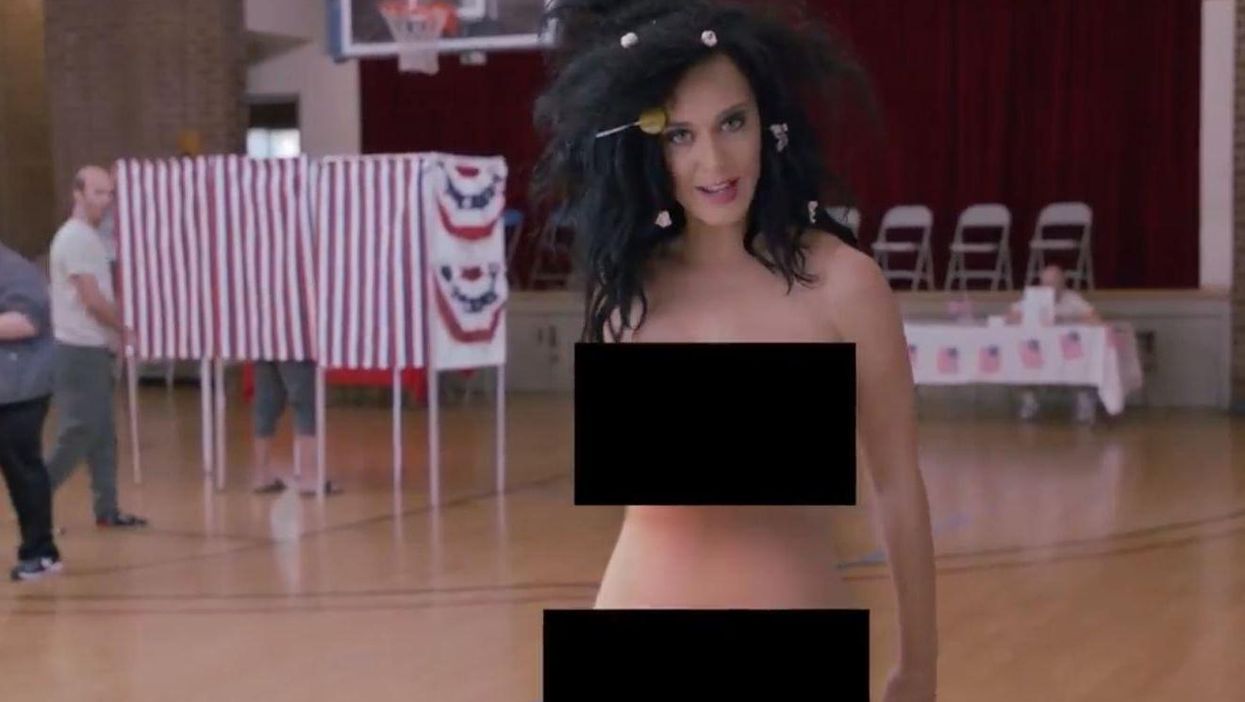 Screenshot/ Twitter/ KatyPerry
After declaring that she was using her body "as clickbait to change the world", Katy Perry has released a video encouraging Americans to register to vote in November's presidental election.
TOMORROW, I USE MY BODY AS CLICK BAIT TO HELP CHANGE THE WORLD 👊🏼 https://t.co/1a2GMm6PMi

— KATY PERRY (@KATY PERRY) 1474923827
The video, produced by channel Funny or Die, is based on the idea that you can wear anything to vote.
The popstar tells her audience that she's read the constitution and "this year, you can look like shit when you vote" - you can wear a onesie, acne cream or like Perry, go naked.
She says: "In the name of democracy - any out of bed look is A-OK." However, it turns out that naked voting isn't ok. As Perry is escorted away by the police she shouts "see you at the polls on November 8th".
Today, on #VoterRegistrationDay, I, @funnyordie and @rockthevote invite you to... #IRegistered https://t.co/6kscHoRa0k

— KATY PERRY (@KATY PERRY) 1474977817
We're not sure if the video will make people register, or even if it is that funny, but do think, if you're eligible, you should register to vote.