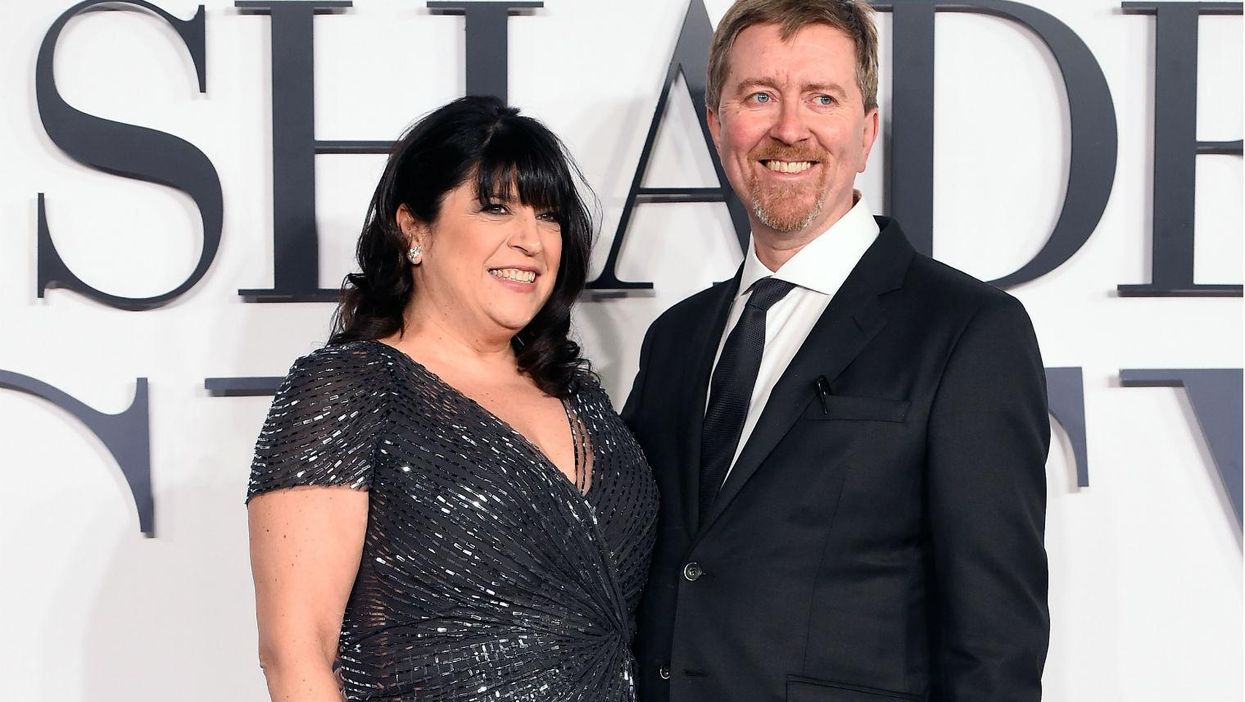 The real Christian Grey?
Leonard is known for his thriller novels, the Crusher trilogy, and has writing credits on Monarch of the Glen, Wire in the Blood and Wild at Heart, among other BBC and ITV favourites. Oh, and he's also married to the Fifty Shades of Grey author, EL James.
They should work together.
Funny you should say that. After James's falling out with the director of the first film adaptation of her best-selling book, she's chosen her hubby to adapt book two for the big screen. He'll be taking care of billionaire Christian Grey's relationship with Anastasia Steele, as played by Jamie Dornan and Dakota Johnson, in Fifty Shades Darker.
Is he walking into a lions' den?
Sam Taylor-Johnson, who directed the first film, is not coming back for more, reportedly due to clashes with James. She didn't state the official reason for leaving, but she did admit to having on-set barneys with the author.
Ouch. So why is there an opening for a scriptwriter?
Because Kelly Marcel, the last scriptwriter, quit too.
Double ouch!
Quite. Especially as reports suggest Marcel, a Bafta-nominated scriptwriter herself, also had issues with James's creative control over the screenplay.
Wait a minute – haven't the actors already started kicking up a fuss about this film?
Yes, both Dornan and Johnson will reportedly be looking to renegotiate their salaries to the tune of a seven-figure raise after Fifty Shades of Grey made £330m worldwide.
Why doesn't James just write the script herself?
Apparently she wanted to after Marcel quit, and that's why it has taken so long to announce the new scriptwriter. But now that her husband is on board, maybe there will be space for more collaboration between the author and the team, rather than barneys over creative differences.
More: These Fifty Shades of Grey Amazon reviews are better than actual book