Paul Drinkwater/NBCUniversal/Getty/Instagram
When a troll on Instagram decided to come for Oprah Winfrey she had the perfect response.
In a clip recently shared on the social media platform,Oprah discusses messages of empowerment and control with Reese Witherspoon after she alleged she was sexually assaulted by a director at the age of 16.
The segment was part of a CBS panel discussion with Reese, Grey's Anatomy producer Shonda Rhimes and actors America Ferrera and Natalie Portman.
In the video, Oprah asked Reese if speaking out about her experience led to a "greater sense of empowerment and control."
She responded with a quote from holocaust survivor Elie Wiesel:
Silence helps the tormentors, it doesn't help the tormented. And neutrality helps the oppressors not the oppressed.
Soon after the clip went up, a troll commented and said:
I don't like you.
Oprah quickly shut down the person with the perfect response:
...then why are u here on this feed? Life is too short to follow and engage with people you don't like. Peace Out.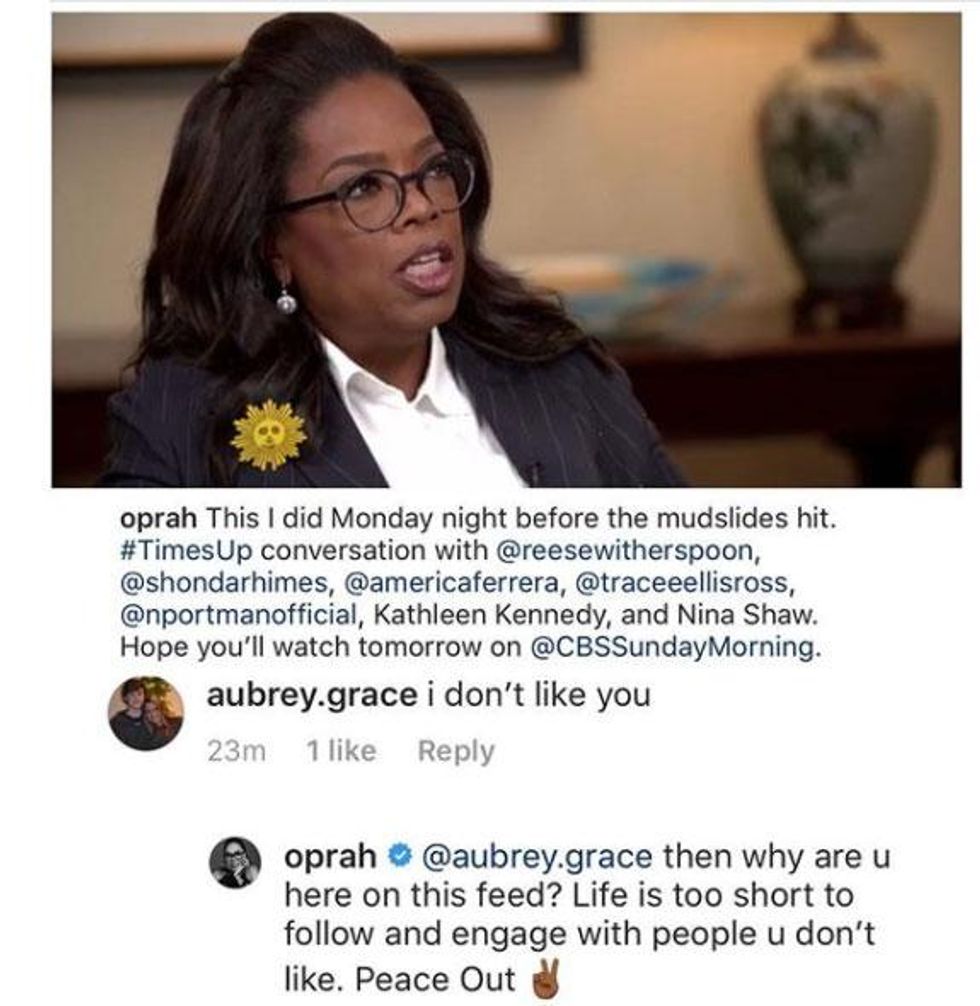 Picture: Instagram/Oprah
But they didn't stop there, in a series of now-deleted posts the Instagram user reportedly said:
I made you famous Oprah.

Oprah can you just tell all of your fans I'm not accepting request at this time...i've got hundreds of them.

Picture: Instagram
HT BuzzFeed