Even the Royals get it handed to them sometimes.
Australian polo player Beau Skerrett umpired a charity polo match between Prince William, Prince Harry and the princes of Malaysia back in 2014.
It turns out that Skerrett is not one to hold back, no matter who it is he is talking to.
When things got particularly heated, he reportedly told Prince Harry to "f**k off" during the match.
Skerrett revealed in an interview with The Courier Mail, that he felt he had to say something after Prince Harry lost his temper on the field.
Though Skerrett said William was "the perfect bloke", he said of Harry:
Harry loses his cool [on the field].

He is a spoiled brat. 

It got to the point where I couldn't send anyone off but something had to be said because he was just getting a bit serious.

He didn't take it too well. I think I'm the only guy who ever told him to f--- off in front of a crowd that pay 5000 pound to shake his hand.

It was very funny and William actually apologised for him.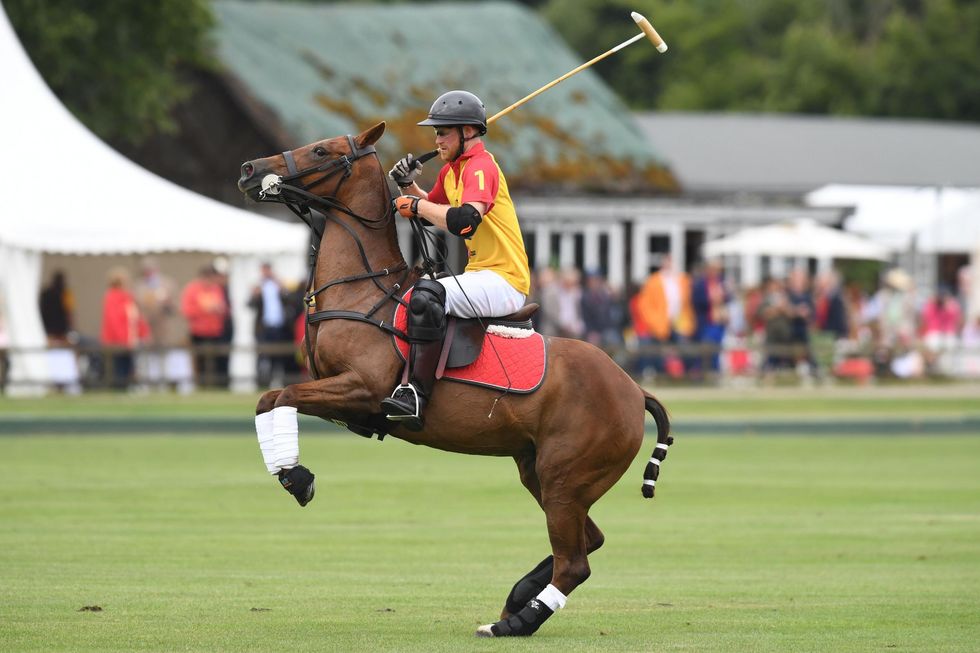 Picture: Prince Harry playing polo in July 2017 at Cirenchester Park Polo Club. Getty Images / CHRIS J RATCLIFFE / Contributor
Prince Harry said there would be no hard feelings after the match.
Skerrett even said that the younger Prince had the edge over his older brother when it came to polo.
But when it came to beating their Malaysian opponents, it appears the brothers' skill level was somewhat irrelevant - at least according to Skerrett who alleged the match was fixed.
He said:
I did get the memo that they had to win, because they were playing the princes from Malaysia, so [it was] semi-rigged but they won pretty comfortably.