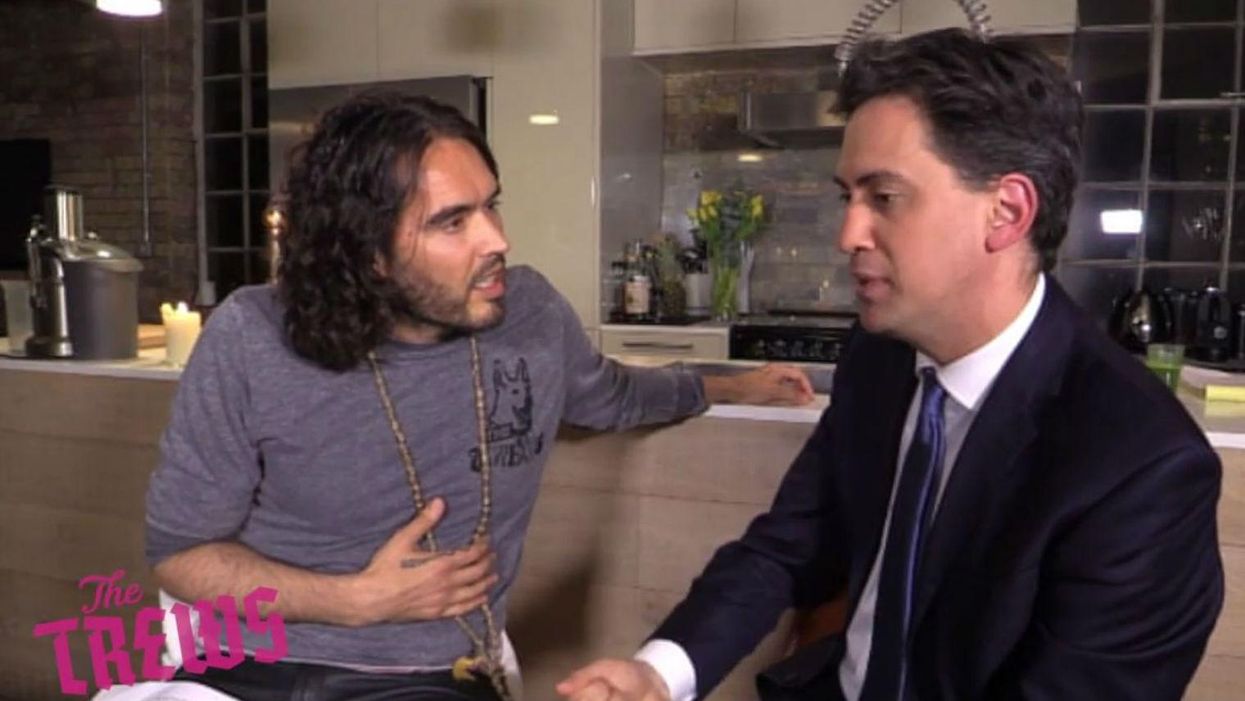 Ed Miliband's apparent gamble in meeting Russell Brand for an interview last week seems to have paid off.
Publishing part two of the interview on his YouTube channel The Trews, Brand endorsed Labour and Miliband in order to keep the Tories out.
He said everyone should vote Labour unless you live in Scotland and Brighton, where Caroline Lucas is seeking re-election for the Greens.
My view is this: If you're Scottish, you don't need an English person telling you what to do, you know what to do. If you live in Brighton, I think it would be a travesty if we lost the voice of Caroline Lucas in Westminster... but anywhere else? You've got to vote Labour, you've got to get the Conservative Party out of this country.
Watch the clip below:
More: [10 things we learned from the Ed Miliband/Russell Brand interview]1