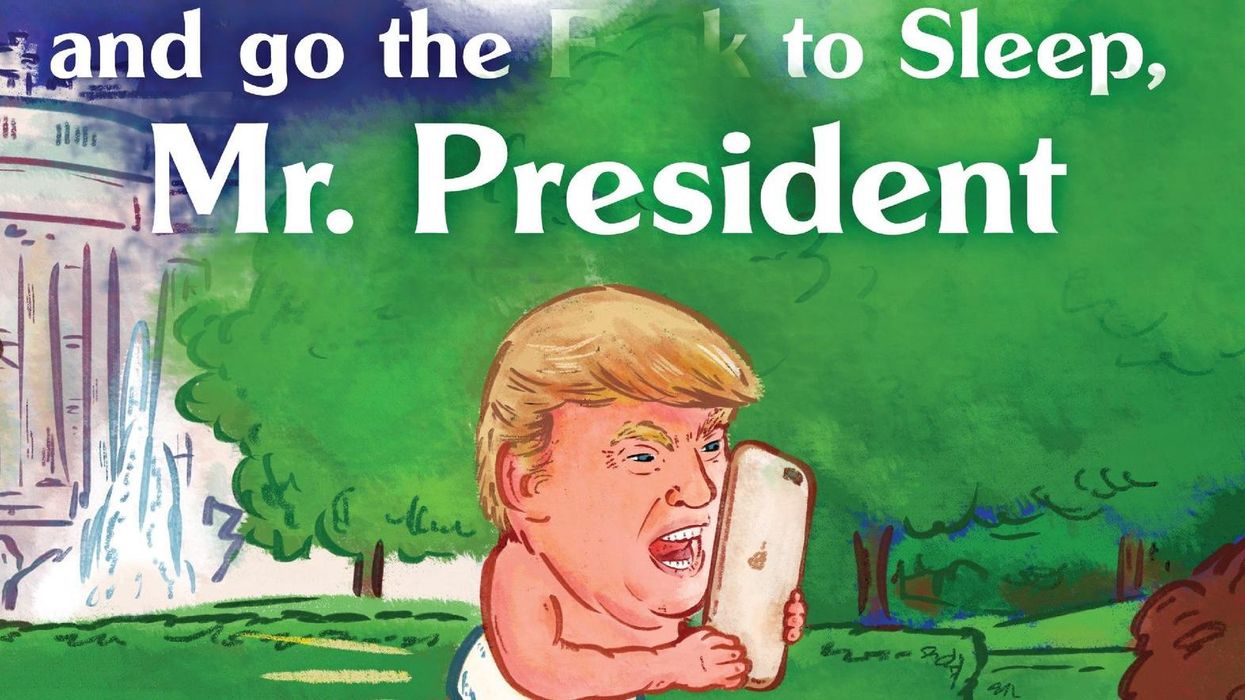 Amazon
The below article contains a number of swear words.
You may remember the children's bedtime story for adults called Go The Fuck To Sleep.
The 2011 viral story, famously read by Samuel L. Jackson, connected with new parents who felt the irate desperation of raising excitable kids.
Now there's a Presidential version. It's called:
Stop Fucking Tweeting and Go the Fuck to Sleep, Mr. President
The rhyming verses are obviously reminiscent of the original, and essentially beg the Commander-in-Chief to put the phone down and sleep.
The windows are dark in D.C.

Your staff huddles down to silently weep

I'll read you one last story from InfoWars

If you promise you'll then go to sleep.
Exactly as you'd expect.
The kicker? The author's name.
John Spreincer McKellyanne Huckamucci
We're sure that's genuine.
HT Yahoo