This week the internet found an unlikely hero in a Boston meteorologist with apparent perception issues.
That man's name is Barry Burbank, who became a star on Reddit and Twitter thanks to this image.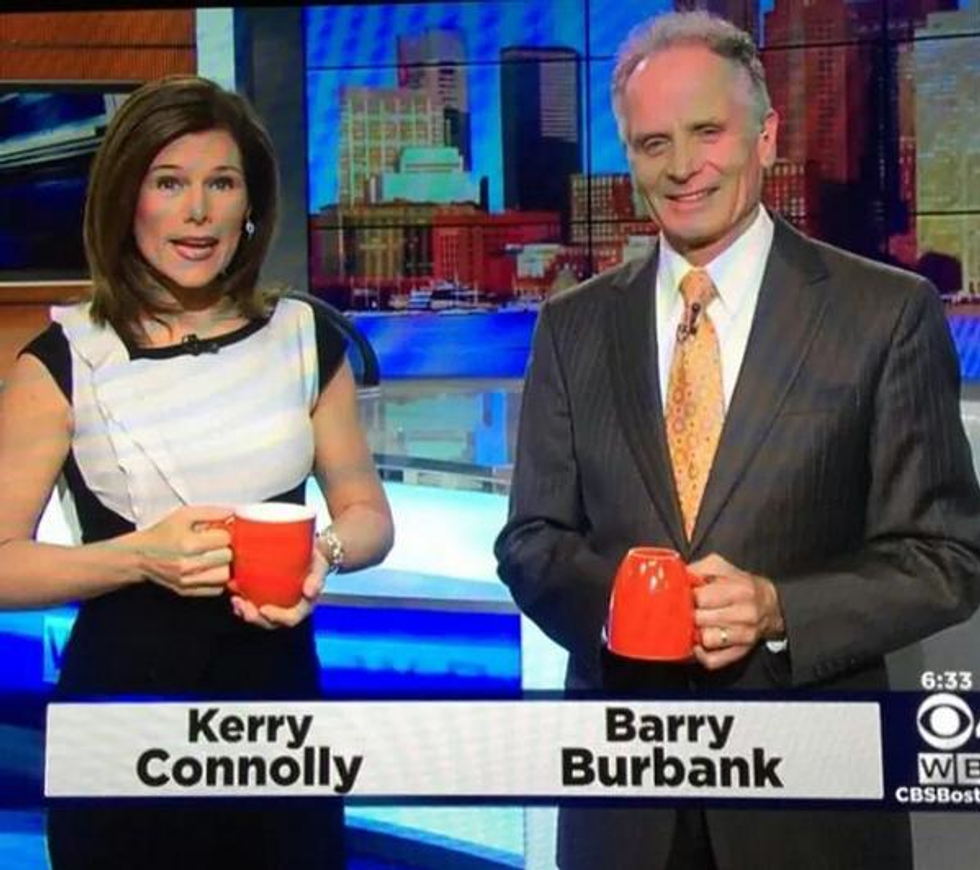 But it transpires that men like Barry just want to watch the world burn, and not everything is as it seems.
Far from the WBZ-TV weather presenter experiencing a senior moment - or issuing a desperate cry for help indicating that he was under duress - live on air, he was actually inviting viewers to participate in a glorious prank at his colleagues' expense.
Put simply, Barry, who last year celebrated 35 years at the network, had had enough of an empty cup being left on his desk.
He later explained in the necessary follow-up interview: "In the past on some mornings I say, 'you know my cup is always empty nobody ever puts anything my cup'.
"So I said 'let's go on the air and I'll have my cup turned upside down and maybe see if people notice that the cup is upside down'. They always say that my cup is always empty, not just half full or half empty, it's always empty, so there you go, cheers."