Being a beefed up defensive back in the most lucrative league in the world, it's probably fair to say Duke Williams is not short on confidence.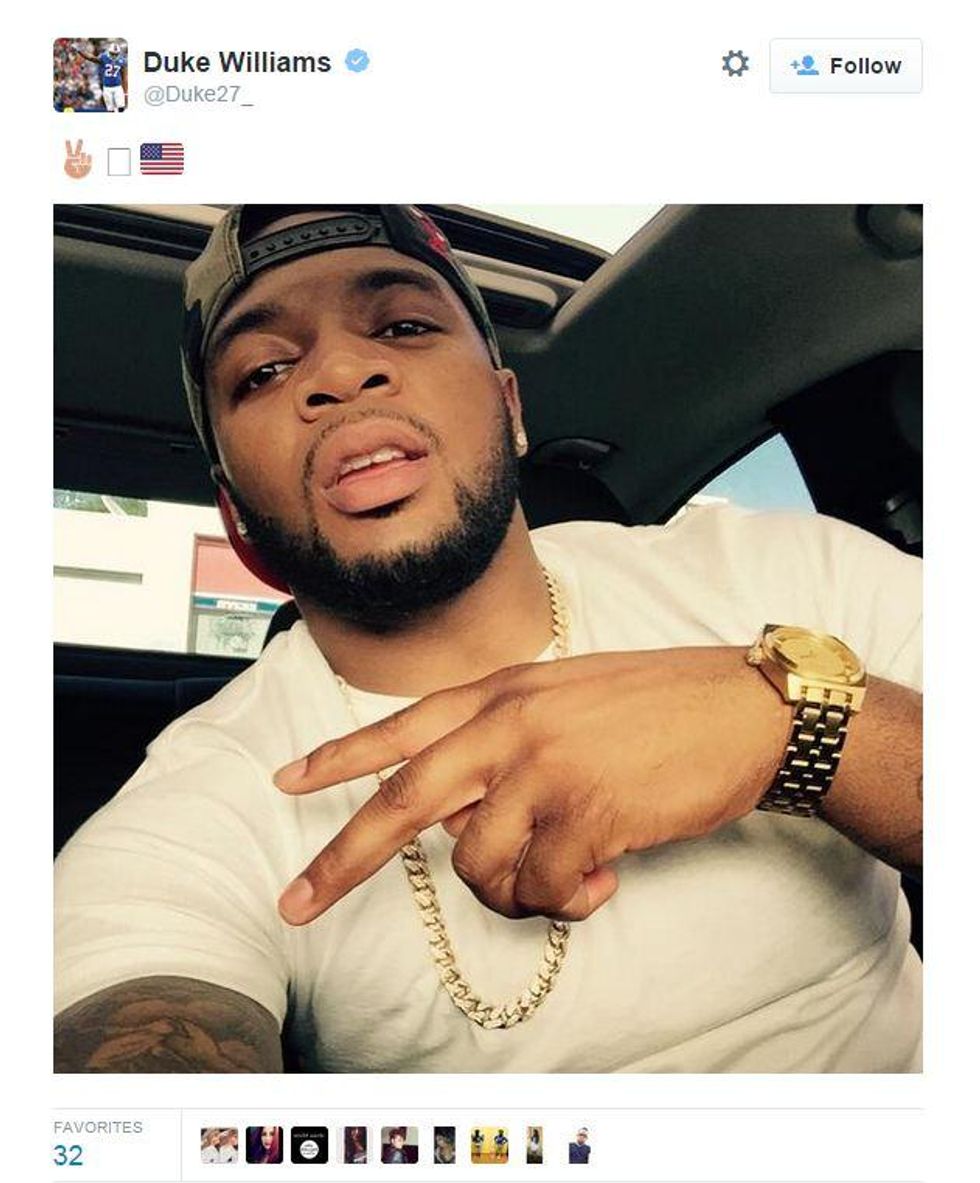 As such, Williams has been persistently trying to strike conversation with the "world's most popular porn star" Mia Khalifa.
The NFL star, who plays as a safety for the Buffalo Bills, sent the adult actress several messages via her Twitter inbox... over the course of six months.
Although Khalifa didn't respond to any of his messages (from February to July), Williams was determined, even resorting to a googly eyes emoji... Until, finally, Khalifa had enough of his unwelcome advances and well and truly burned him in public.
In a subsequent post on Facebook, Williams explained that he was not trying to "trespass", that the full conversation was not shown and that he is "very hydrated"...
More: Meet the world's most popular porn star - she's from Lebanon