A Donald Trump rally in Chicago had to be called off on Friday night after violent clashes broke out between his supporters, protesters and police.
Taking to Twitter while the melee was ongoing, Trump's son Donald Jr voiced his criticism of people protesting against his father.
To which musician John Legend responded with this:
While that response itself has attracted plenty of praise and headlines, a follow up with another Trump supporter was potentially even better.
University of Pennsylvania, anyone?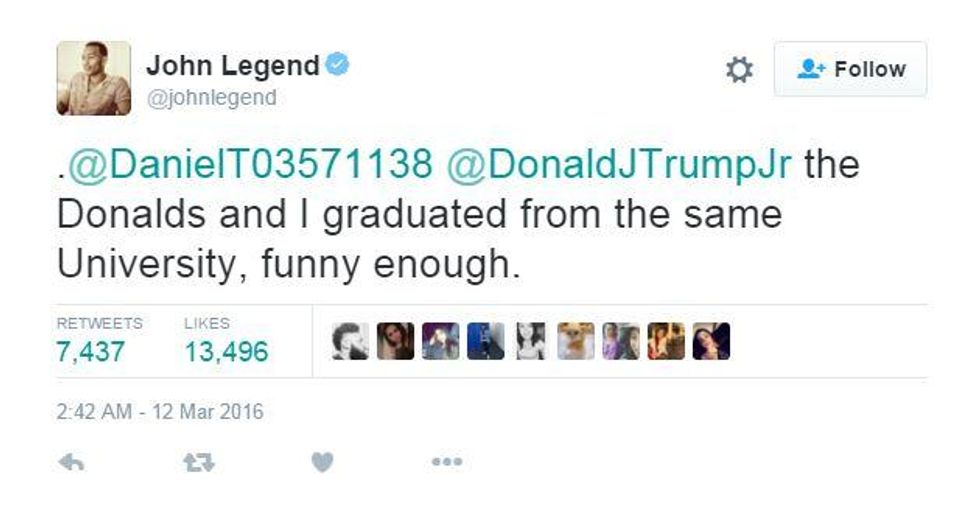 Legend by name...