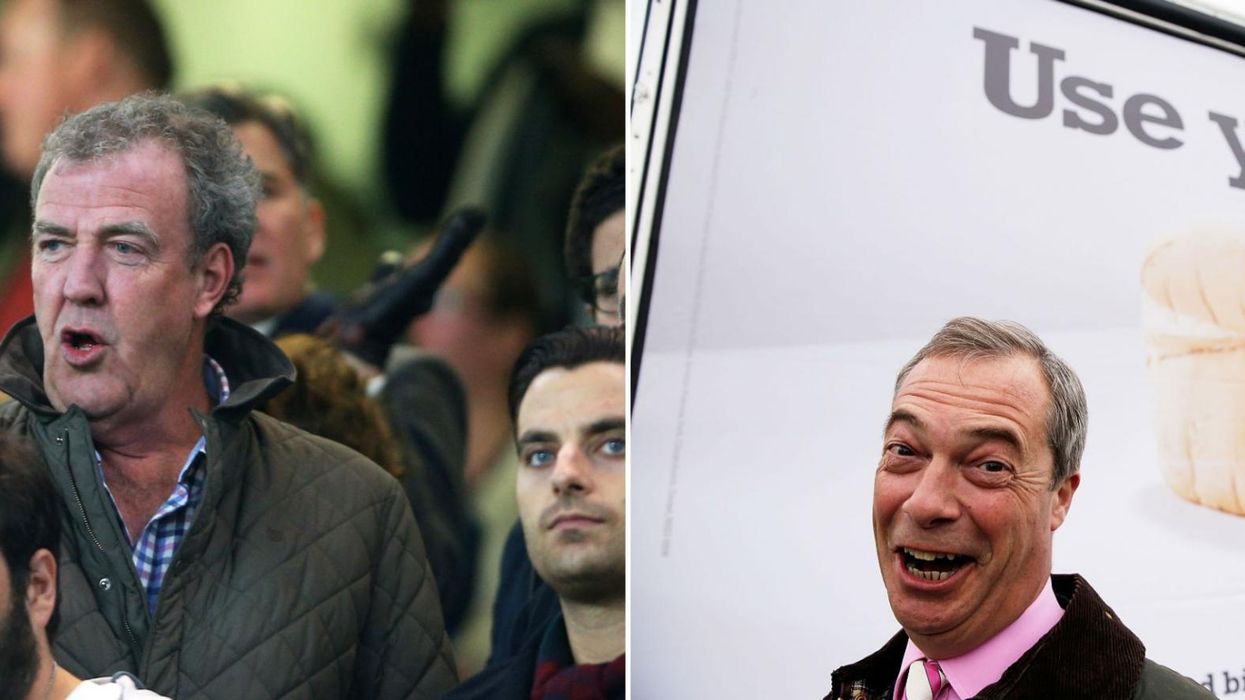 The suspension of Top Gear presenter Jeremy Clarkson has been one of the most talked about topics of the week.
Despite rumours that he punched a producer because he couldn't have steak for dinner, more than 820,000 people have signed a petition calling for his reinstatement - railing against the "lefty liberal" and "over-sensitive" BBC.
As a man who appears to share Clarkson's penchant for straight-talking and dislike of political correctness, you may have expected Nigel Farage to come out in support of the presenter.
But not so. In an interview with the Telegraph the Ukip leader said he hasn't signed the petition and supports the BBC's decision.
It seems to me that as boss of Ukip, if I punched one of our press office – it's tempting at times, I have to say – but I'd be in very, very hot water indeed and I would without doubt be suspended for a period of time pending a disciplinary hearing.

So I think people signing up online saying Clarkson should be re-employed are doing so really without any knowledge of what went on or whether there's any history there, so as far as I'm concerned the jury's out, but I'm not going to worry too much for Jeremy Clarkson. If he falls out with the BBC I'm sure other broadcasters will have him.