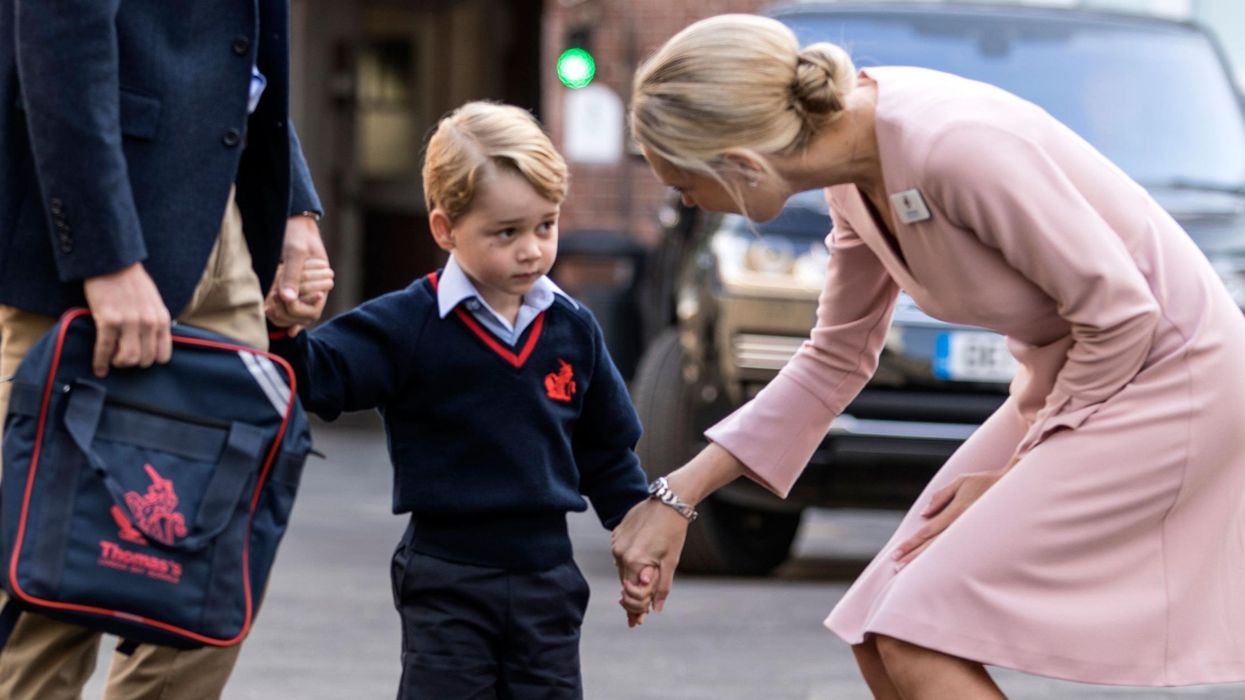 Getty Images / WPA Pool / Pool
It's time to learn how to feast like a king. Or a future king, at least.
It turns out that if you pay around £17,600 a year for school, they won't just dish out some lukewarm chips.
A sample menu on the Thomas's Battersea website includes a mid-morning snack, fresh bread option, a meat, fish or vegetarian main course.
Here are a few examples of the food Prince George might be guzzling on.
For a main, you could have this.
Freshly Prepared Free Range Chicken and Mushroom Topped with Sauté Potato

Mini Corn On The Cob

Oven Baked Sauté Potato 
Or you might enjoy some Italian food.
Freshly Prepared Beef Meatballs Cooked In An Italian Sauce Grated Organic Cheese/Crudités Steamed Fibre Rich Whole Wheat Pasta
Or you could go out there and get lamb.
Freshly Prepared Fragrant Lamb and Apricot Tagine Carrot and Cucumber Batons Orzo Spring Vegetable Pasta Salad
And for dessert, you could have a spot of mousse.
Chilled Strawberry and Vanilla Mousse Fresh Fruit
Or a helping of sponge.
Freshly Prepared Apple and Courgette Sponge with a Vanilla Custard
Or you could go organic.
Pip Organic Fruit Smoothie Fresh Fruit Platter
The school has a three-week menu cycle, repeated once and with an emphasis on "healthy cooking, full flavour, and presentation".