unbranded - Lifestyle / VideoElephant
A pregnant woman has defended her name choice for her unborn baby, even though it belonged to a close friend's daughter who had passed away.
The 30-year-old mum-to-be explained in a lengthy Reddit post that her childhood friend Camille had been pregnant with a little girl two years earlier but, tragically, the infant died during childbirth.
"She had been struggling with fertility issues and her pregnancy had been difficult from the beginning. I don't need to explain how terrible it was for her," the Redditor wrote .
"She went into a deep depression and I have helped her in everything I could. She even came to live with my husband and [me] for a while."
The expectant mother explained that Camille's late daughter was called Ingrid, and when she asked her if she'd come up with a name for her own daughter, she replied yes.
Admitting that she'd been wanting to talk to Camille about it, she revealed her intentions to give her daughter the middle name Ingrid.
"She started yelling at me that I was selfish, a bitch, an idiot for 'stealing' [her] baby's name," our narrator recounted.
"She yelled at me [asking] how could I do that to her knowing what that name means to her. I tried to explain but she wouldn't listen."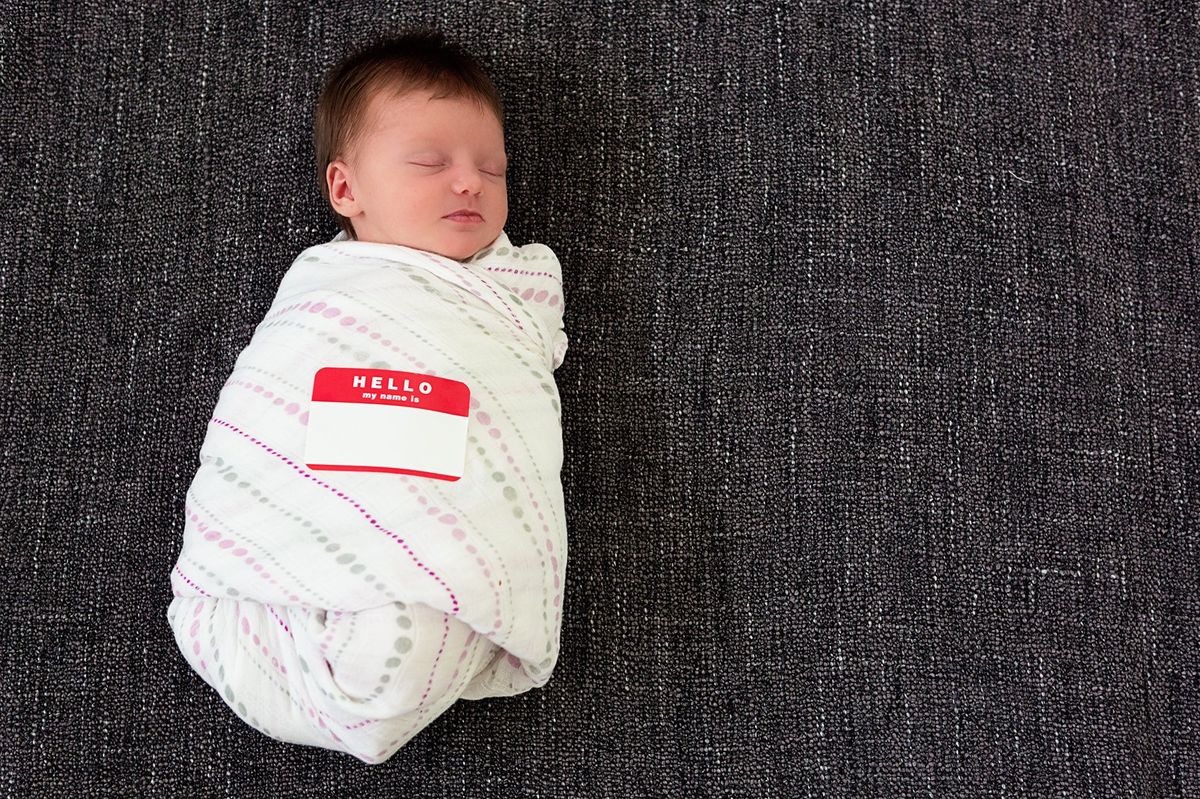 The mum-to-be admitted that she had a name in mind, but knew it would hurt Camille iStock
The 30-year-old then explained: "My reason is simple – I want to name it after my little cousin who passed away and was like a sister to me."

She said she was 16 when her cousin died, aged eight, following a cancer battle, and that she'd always known she would name her daughter after her.
"Camille knew about my Ingrid and was even at her last goodbye," she went on. "She [spent] days drying my tears."
She then admitted that she was a "little bit upset" when Camille had told her about her own decision to use the name, but stressed: "I never said anything because I don't own [it]."
Wrapping up her monologue, the Reddit user said Camille has since been "posting hints on Instagram about fake friendships" and that her family and friends "haven't stopped filling my phone with messages about how insensitive I am".
She concluded by saying she'd never intended to hurt Camille and that she "[doesn't] know what to do anymore."
The post racked up more than 4,200 upvotes and 570 comments in just nine hours, as fellow Redditor's defended the distressed mother-to-be.
"Honestly, you cannot steal/ own a name," wrote one supporter.
"Sorry for her loss and your cousin. I think it is best to give the friendship a break while your friend handles her grief."
Agreeing, another pointed out: "First off, you've been planning on using the name for years. Second, nobody 'owns' a name. Third, you're using it as the middle name."
However, others were less understanding.
One commentator branded the original poster (OP) an "a**hole" for "not only being insensitive but also giving your unborn child the burden of living life on behalf of not one, but two dead girls".
"I would personally NOT want that to be part of the story behind MY name," they said.
Continuing, they wrote: "I agree with the others, that while your friend 'took' the name from you first, viewed in isolation, there is no problem in using it (she knew, that you would've then later had babies with same names), however, I think that now, when the name is linked to not one, but two tragic deaths, you should let the name die (so to speak)."
They went on: "You've [probably] ruined that friendship, and I question, whether you could have presented the issue in another way, but either way, I think you did your friend wrong, and you will be doing your daughter wrong as well, if you stick to that name."
We just hope this doesn't cause offence or distress to any Ingrids out there.
Sign up for our free Indy100 weekly newsletter
Have your say in our news democracy. Click the upvote icon at the top of the page to help raise this article through the indy100 rankings.