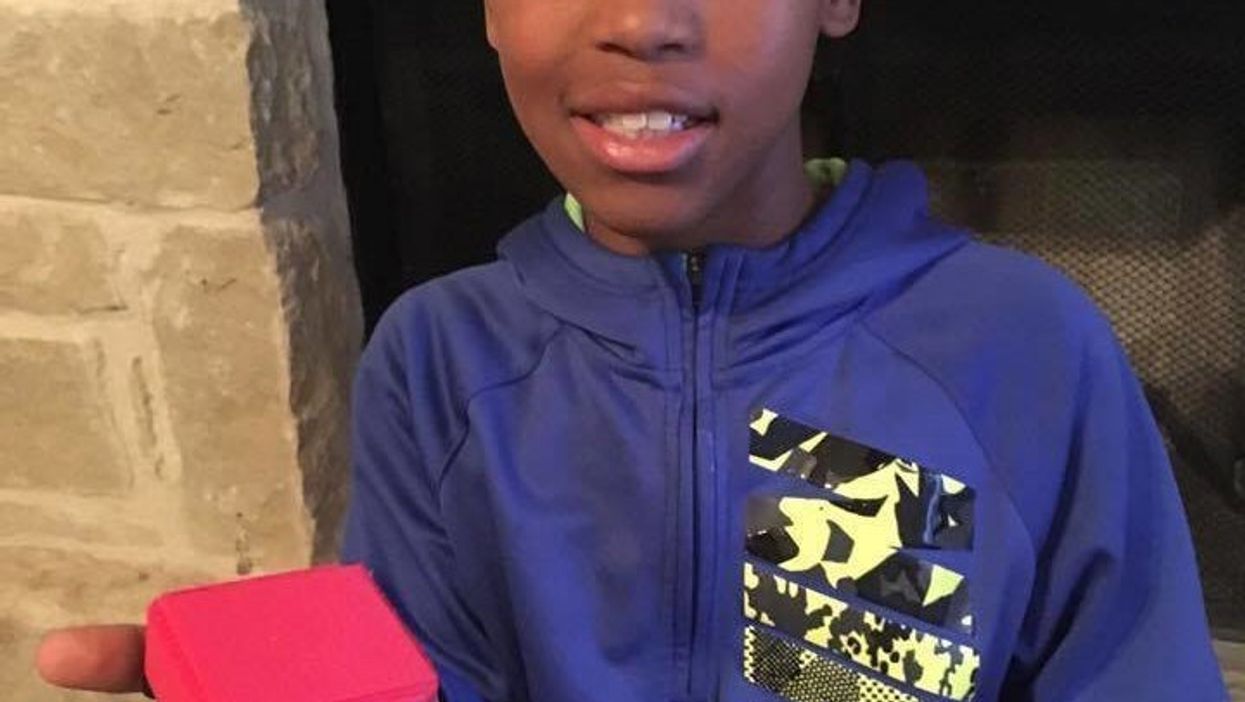 Bishop Curry
An 11-year-old boy from Texas has invented a device for keeping children safe in overheated cars.
A year ago, Bishop Curry saw a report in local news, about a 6-month-old baby from his neighbourhood that died after being left in a hot car.
Upset by the news, he created a prototype that could save a child's life.
Bishop designed a device to be placed on a car's headrest. It consists of a fan that can detect heat and turns on when the inside of a car hits a particular temperature. The device also has Wi-Fi and GPS technology to protect the child in a potentially dangerous situation. Once the fan is activated, the child's parents will get alerted through the Wi-Fi, if they're unable to respond the local authorities are contacted.
Bishop's father, Bishop Curry IV, who works for Toyota, told CBS news:
It made him sad, and at that point, the wheels started turning in his mind.

He came up with a way to prevent it from happening.
He added that as soon as he came home from work that day, his son ran up to him with a detailed planned for the device called "Oasis".
Bishop IV, set up a GoFundMepage for his son,
The fund already doubled its target to raise $20,000.
His fundraising page reads:
Saddened by a hot car death of a 6-month-old named Fern in his town, Bishop aspires to build a device that will detect when a child has been left inside a hot vehicle and alert parents to the child's situation. The device will also come with the technology to help cool down the child while he or she waits to be rescued.
Bishop Jr. has a provisional patent and a 3-D protype for his device.
They also have the support of Bishop IV's company, Toyota, who sent the pair to the Center for Child Injury Prevention Conference. At the conference, Bishop Jr. presented his idea to car seat manufacturers.
Due to the UK's mild climate, deaths from hot cars are rare in the UK, (as of 2014, there were none according to official figures). However an average of 37 die per year in the US, according to campaign group Kids and Cars.
Bishop Curry IV added:
This device is designed to buy time and give parents a second chance to run out and get their kids.

He's trying to delay a tragic event by doing something that really makes sense.