Hulton Archive/Getty Images
Twenty-first century Londoners know London as a bustling metropolis where the tube comes every minute and an Uber is a click away.
However look above the traffic jams and you see a glimmer of the London that came before all this and you might remember that this is a city steeped in history.
Take a look at the pictures below to see how London has transformed over the years:
1.
This is what London looked like in 1616.
It's a South-West prospect of London from Somerset House to the Tower.
That big tall building in the background is St Paul's Cathedral.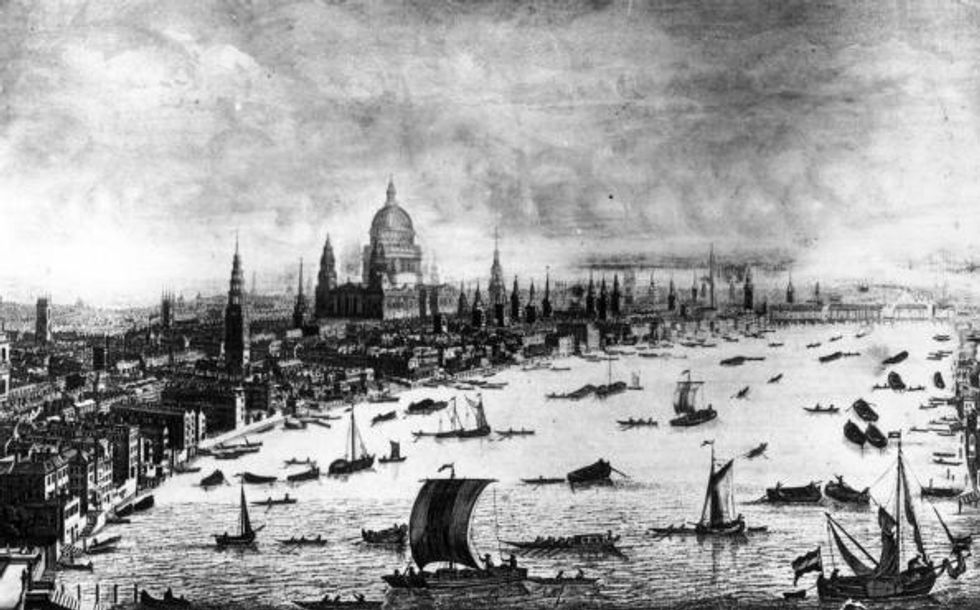 Picture: Getty Images
2.
Here's London Bridge before the Great Fire in 1630.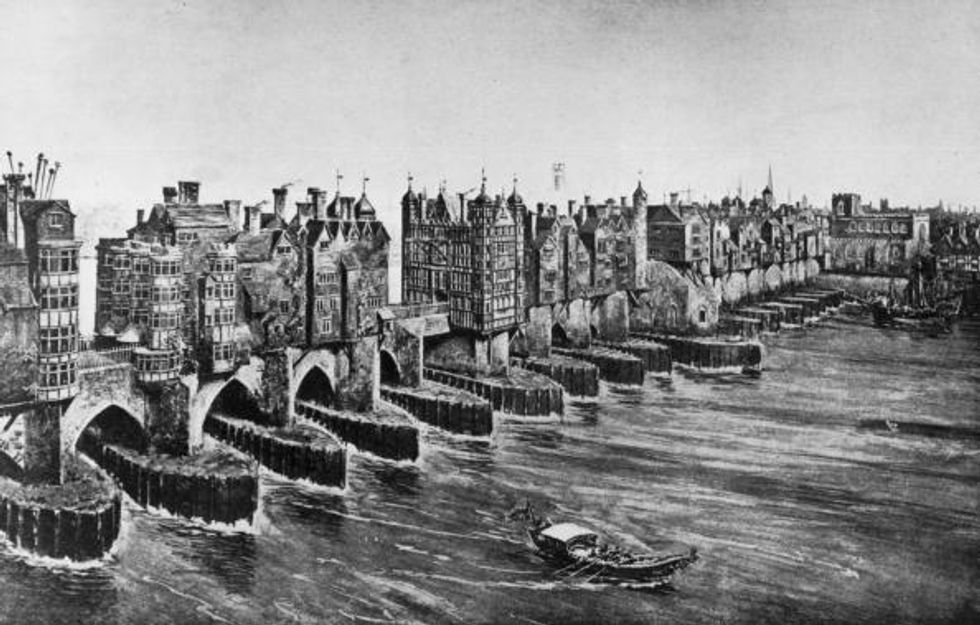 Picture: Getty Images
3.
Chelsea Bridge look distinctly un-Made-in-Chelsea-esque in A Prospect of Chelsea Bridge Water Works in London, from the south side of the River Thames, from around 1760.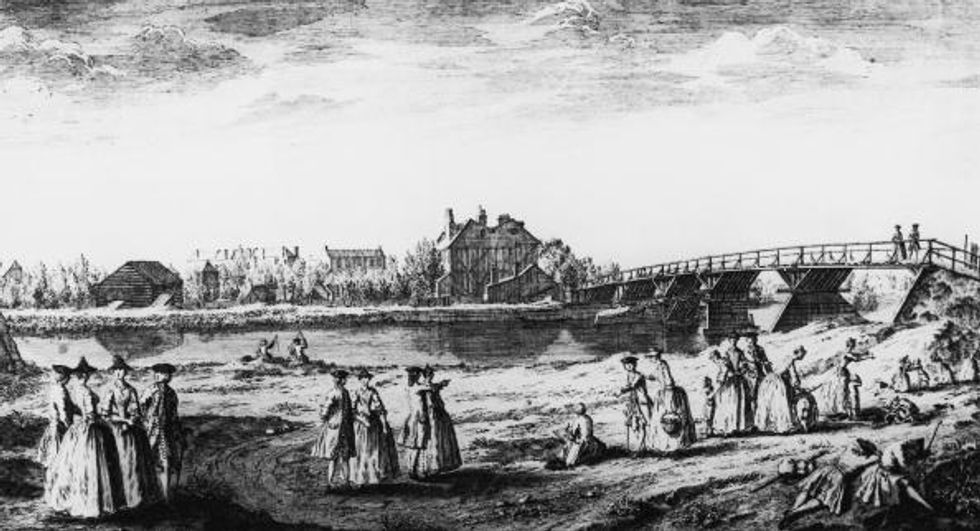 Picture: Getty Image
4.
Here is a Road map Circa 1675 showing the continuation of the road from London to St David's, commencing at Abingdon and extending to Monmouth, by Scottish cartographer John Ogilby.
5.
Here are some workmen building the Metropolitan line outside Kings Cross Station in 1865.
Picture: Getty Image
6.
Here is a Victorian 'fancy wears' stall.
Original Artwork: From 'Street Life In London by John Thomson and Adolphe Smith - published in 1877.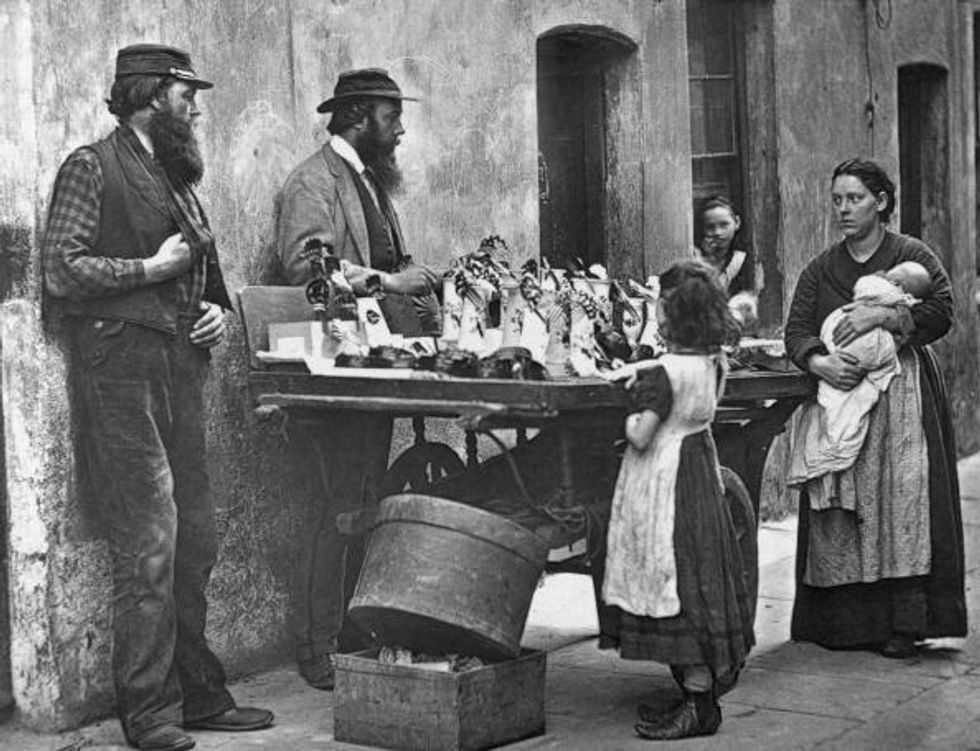 Picture: Getty Image
7.
This is what Paddington Railway Station would have looked like in 1855. Painting by William Powell Frith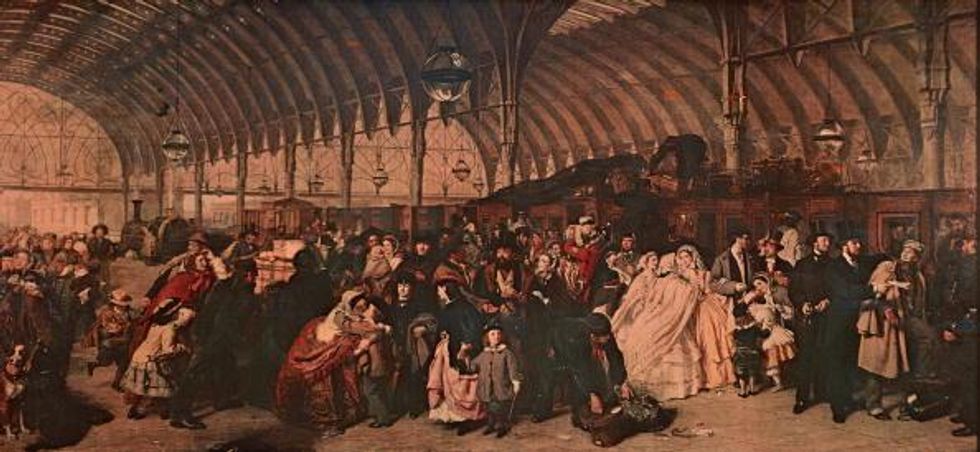 Picture: Getty Image
8.
A watercolour by J Varley, (1778 - 1843), after a print of 1787 of London Bridge, showing the houses built on the bridge.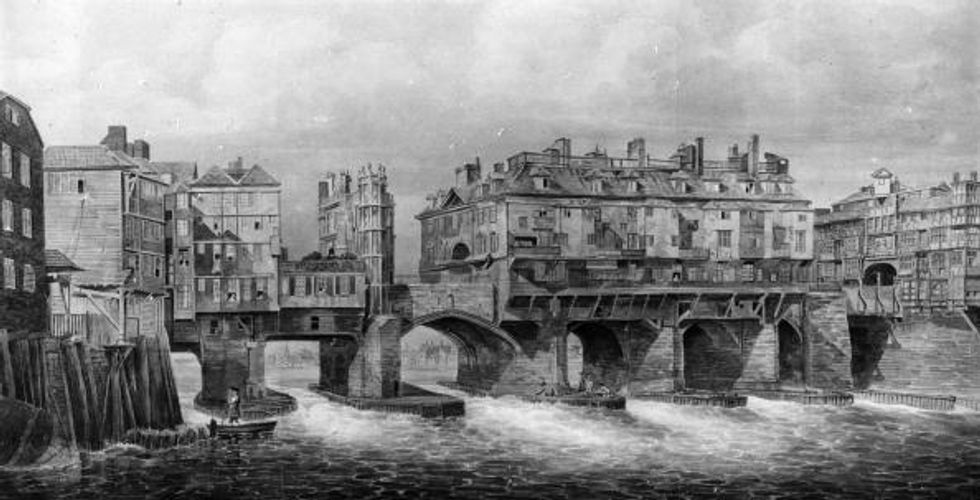 Picture: Getty Image
9.
This is what going to your local swimming pool would have been like in 1949.
Sun worshippers and swimmers at the Oasis outdoor swimming pool in Holborn, London.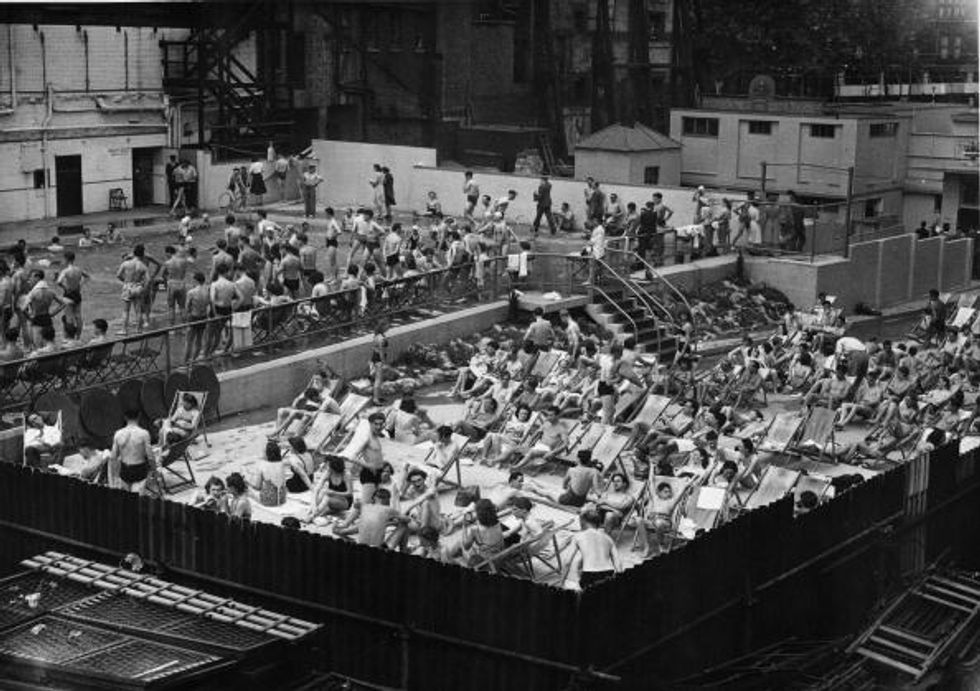 Picture: Getty Images
10.
City workers walk to work after the Blitz in the 1940s.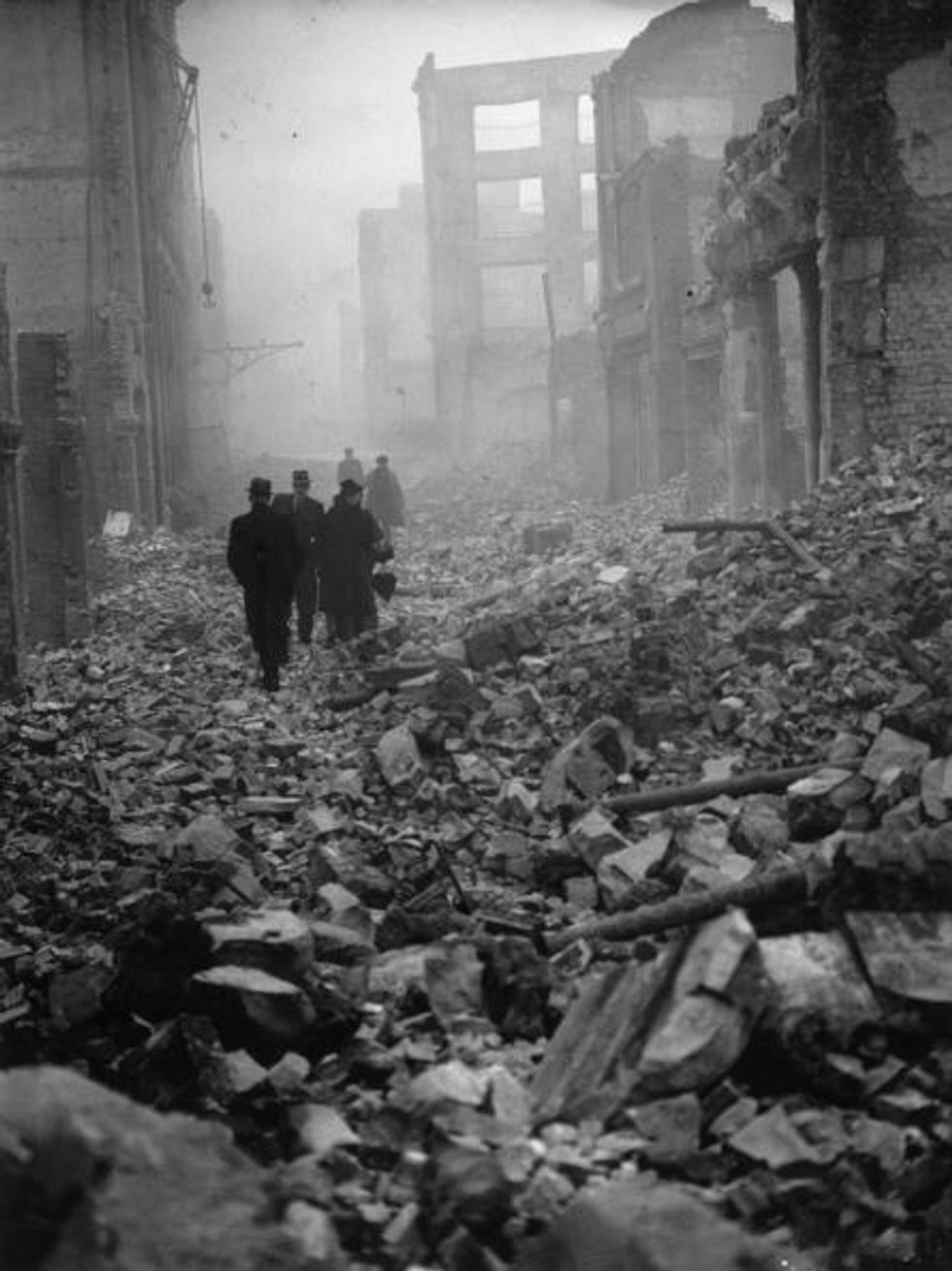 Picture: Getty Image
11.
The construction of Wembley Stadium in North London 1923.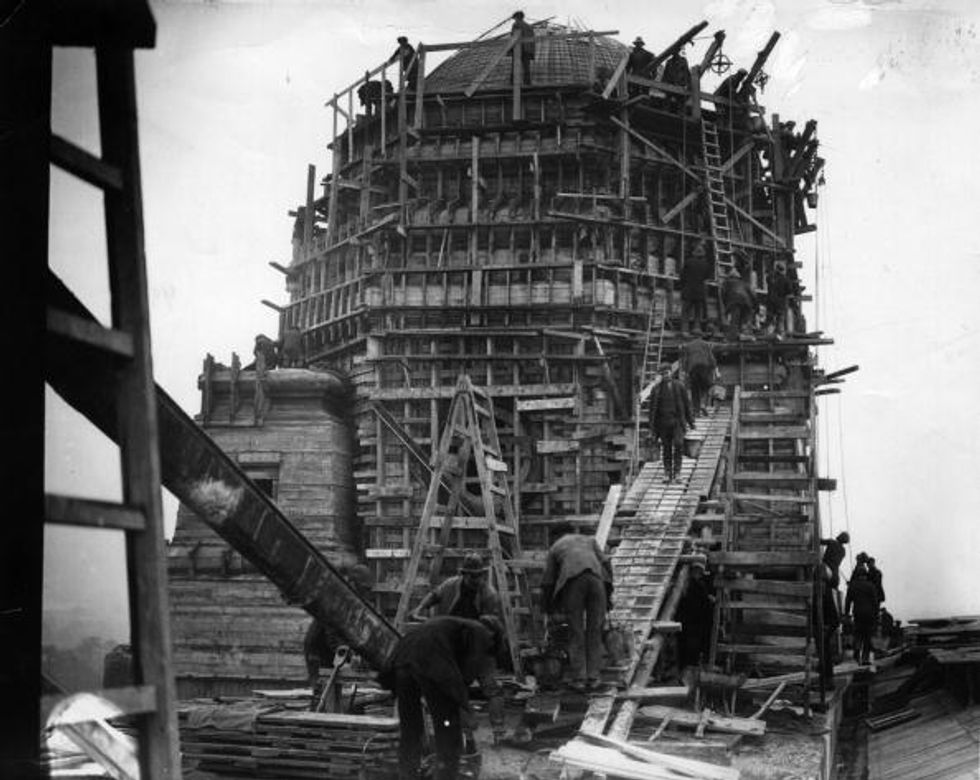 Picture: Getty Image
12.
London Underground workers building the Piccadilly Line extension at Turnpike Lane, 1930s.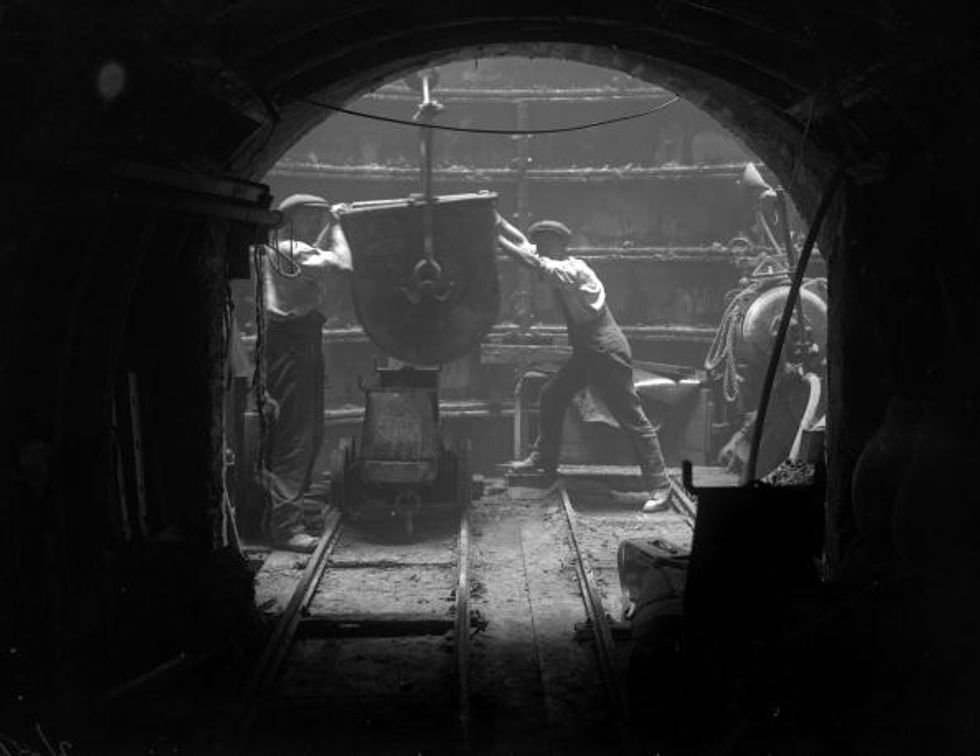 Picture: Getty Image
13.
Workmen using old salmon tins and other assorted containers for road foundations in Euston Road, London 1925.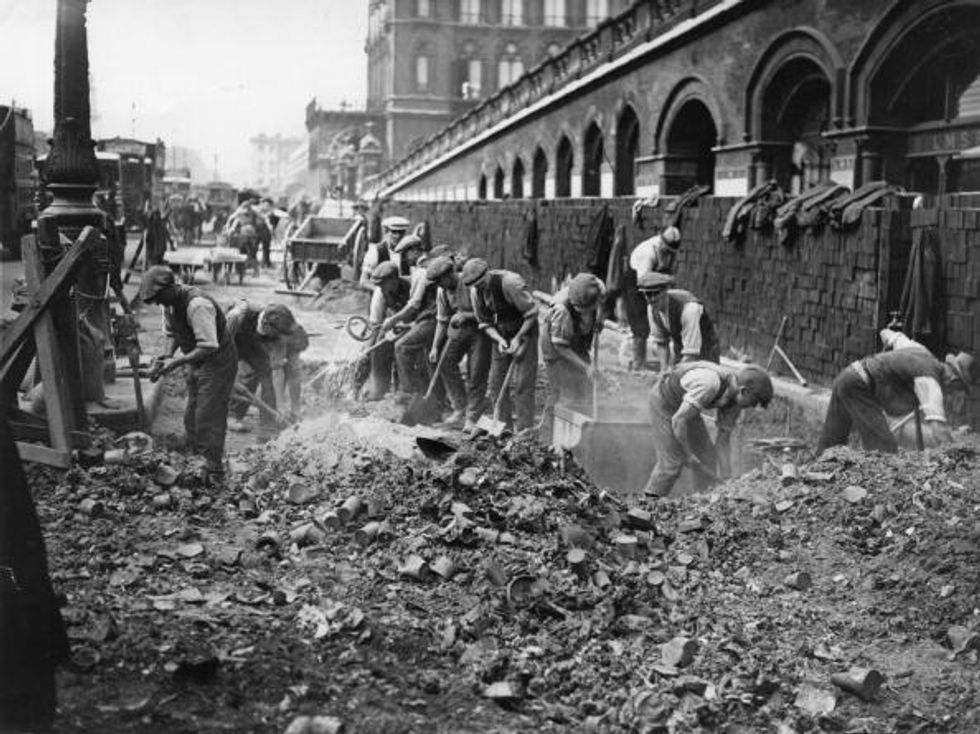 Picture: Getty Image
14.
Londoners take shelter in the Underground during WWII 1940.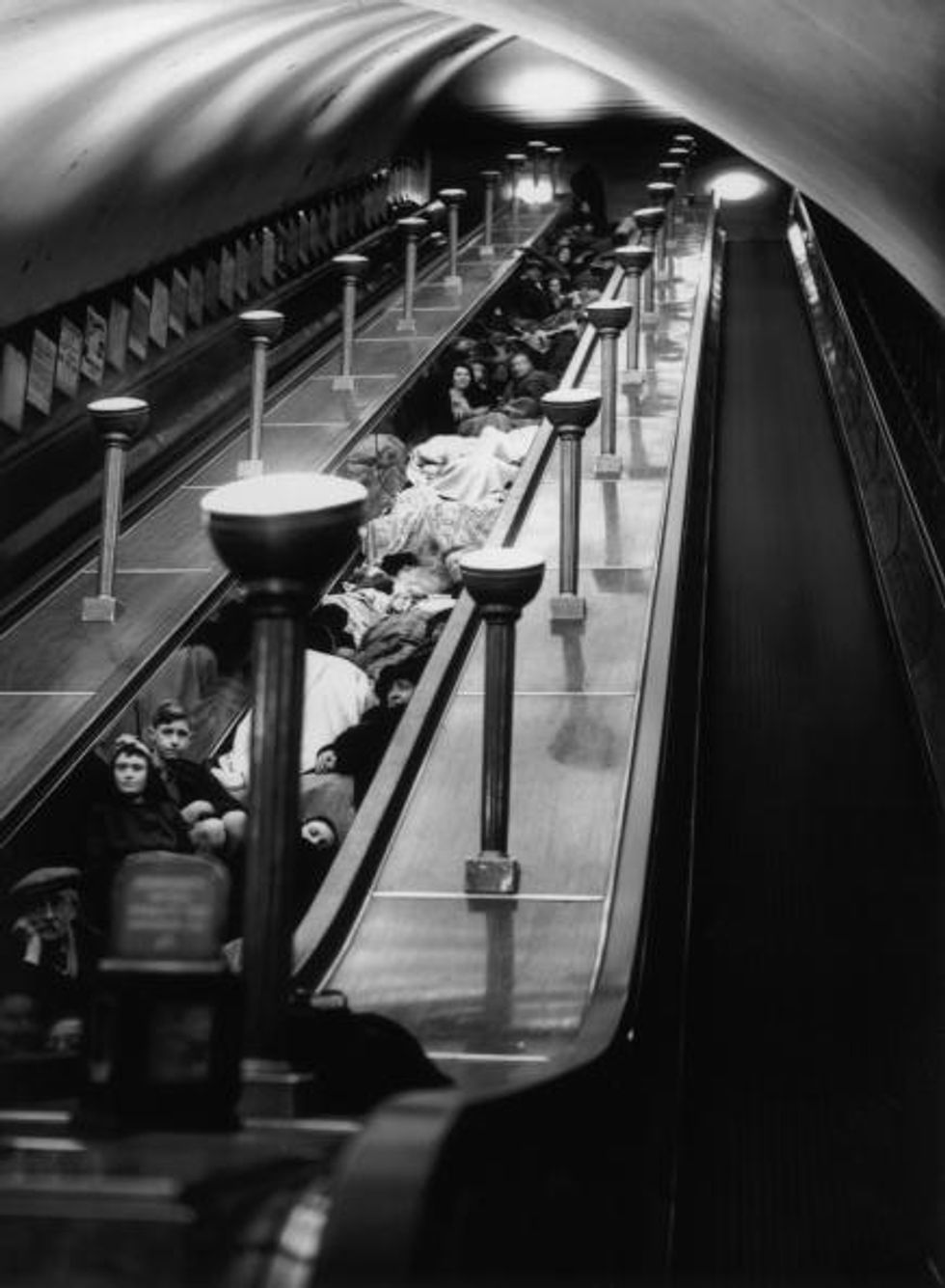 Picture: Getty Image
15.
1906 - Horse drawn traffic circles the Gaiety Theatre at the Strand, London.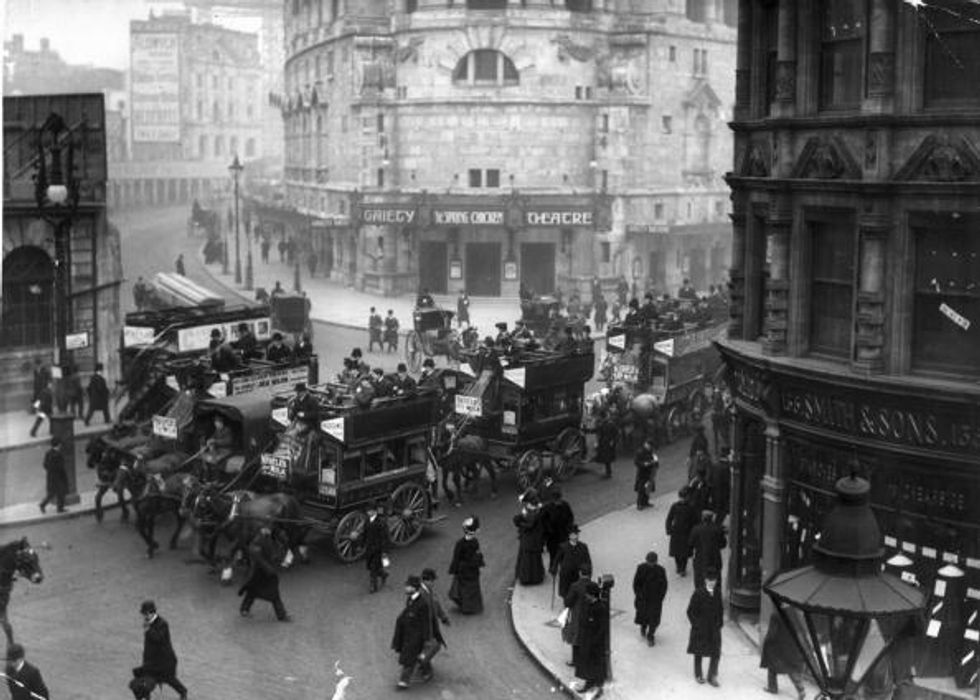 Picture: Getty Image