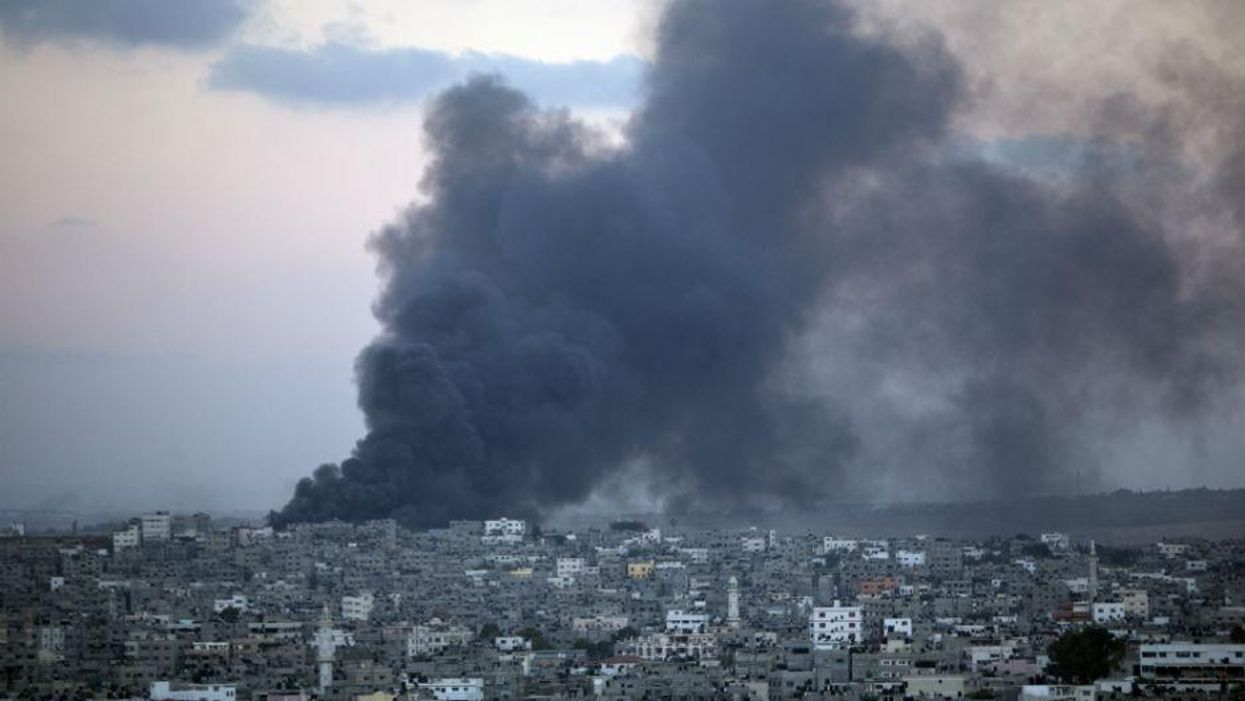 Eighteen members of one family were killed by an Israeli tank shelling in Gaza this morning, shortly before a 12-hour humanitarian ceasefire between Israel and Hamas began, according to Reuters.
Citing Gaza health ministry spokesperson Ashraf Al-Qidra, Reuters report that the Al-Najar family had been trapped inside their house due to the conflict when they were hit.
The IDF have said that during the "pause" they continue to "locate and neutralise" Hamas tunnels. The truce began at 8am local time, 5am GMT.
More than 870 Palestinians have been killed since the conflict began on 8 July. The majority were civilians. Thirty-eight Israelis have also died.