Picture: Chip Somodevilla/ Pascal Le Segretain/Getty
On Wednesday, the world was shocked by Donald Trump's surprise victory in the US presidential race.
Swiftly following the results, anti-Trump protests swept across the country, with people from California even proposing to split the state from the rest of the US in an attempt to get away from the new president.
But not everyone was unhappy about the businessman-turned-politician's appointment. Here are a few countries who celebrated the news:
Russia
According to Russian news agency Interfax, President Vladimir Putin sent a telegram to Trump, expressing his hope to "work together for removing Russian-American relations from their crisis state".
In September, during a conference and amidst the release of fresh emails by the FBI, Clinton had in no uncertain terms accused the Russian secret service of interfering with the US elections for the purposes of destabilising the country.
Greece
The country's far-right Golden Dawn party were quick to congratulate the new president. A party spokesperson said in a statement:
This was a victory for the forces which oppose globalization, are fighting illegal migration and are in favour of clean ethnic states, in favour of self-sufficiency in the national economy.
Hungary
Another far-right group, Jobbik, were also quick to congratulate Trump:
Proving all opinion polls wrong, Donald J Trump has won the US presidential elections. We Hungarians respect other people's rights to shape their own future and expect all other nations to do so. Therefore I congratulate the new president on behalf of Jobbik Movement for a Better Hungary. Expressing our hope for an improvement in US-Hungary relations, we wish responsibility and wisdom for Donald J. Trump in his work as President of the USA.
Israel
Donald Trump has been called a 'true friend' of Israel, and Benjamin Netanyahu said:
I congratulate Donald Trump on being elected the 45th President of the United States of America. President-elect Trump is a true friend of the State of Israel, and I look forward to working with him to advance security, stability and peace in our region.
The Philippines
President Rodrigo Duterte, who has a string allegations surrounding his human rights record, and infamously referred to Barack Obama as a "son of a whore" prompting the American president to cancel a visit to the country, was quick to encourage Trump's presidency.
In a speech to the Filipino community during a visit to Malaysia, he said:
I would like to congratulate Mr Donald Trump. Long live. We are both making curses. Even with trivial matters we curse. I was supposed to stop because Trump is there. I don't want to quarrel anymore, because Trump has won.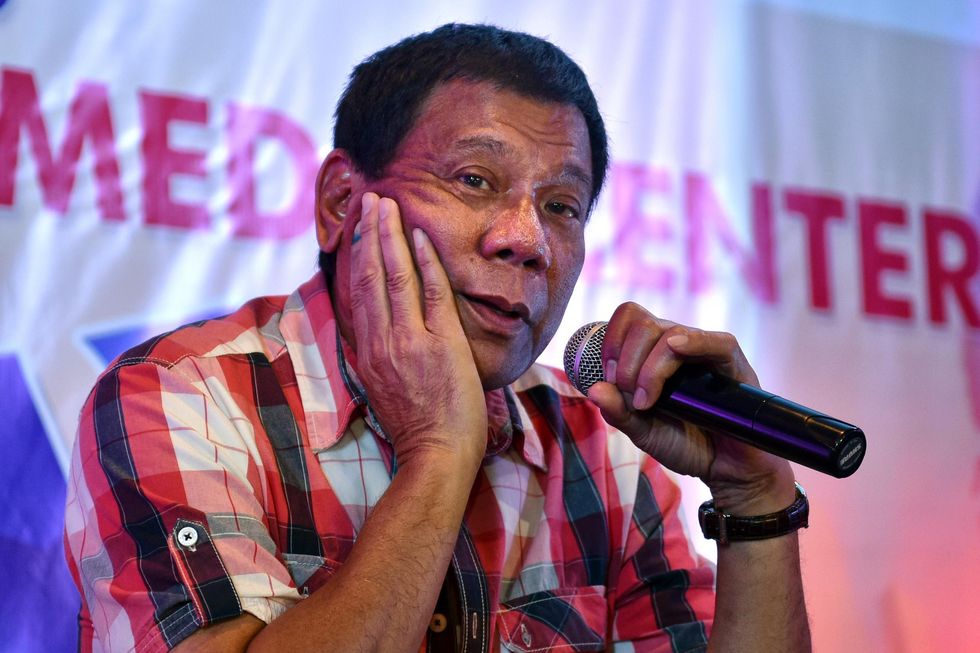 Picture: Jes Aznar/Getty
Egypt
President Abdel Fatah al-Sisi telephoned Trump to offer personal congratulations, and said he looks forward to "cooperation and coordination" between the two nations.
Syria
According to reports, pro-Assadist social media is filled with praise for Trump, and the following image seems to be circulating: