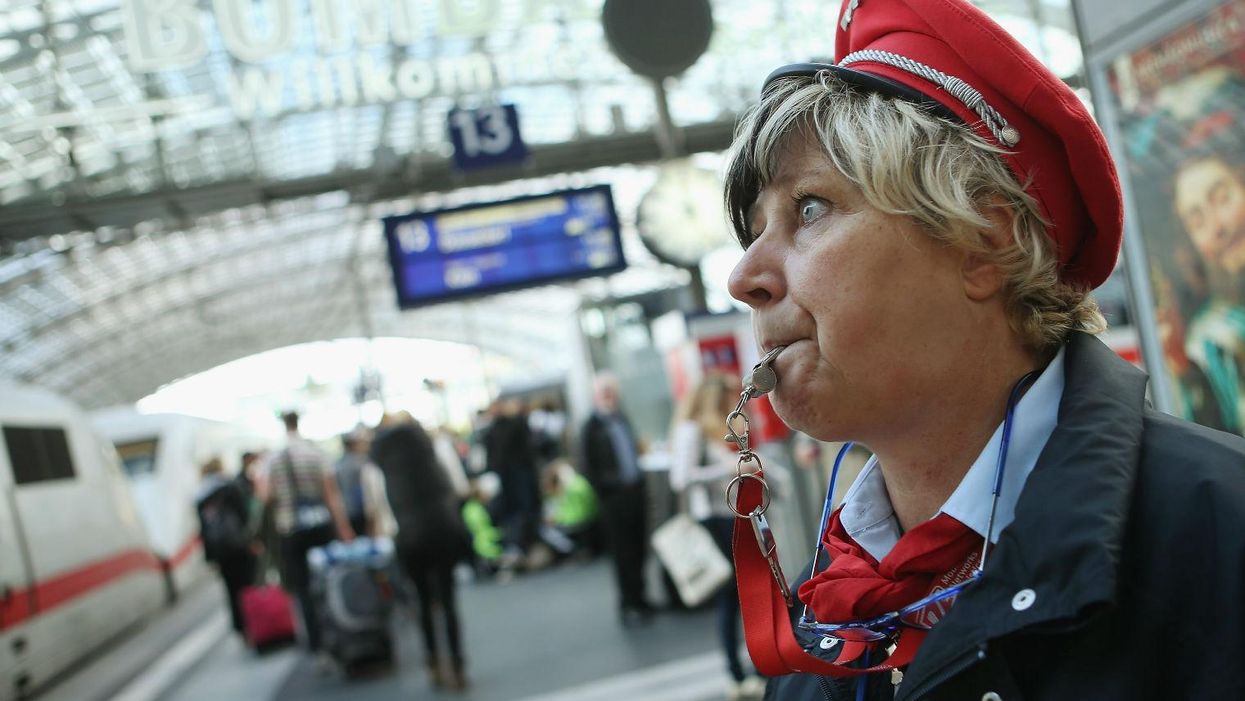 The "ugly German" appeared in the form of a Deutsche Bahn ticket collector on a train speeding from the city of Würzburg towards Berlin earlier this month.
He caught up with a young North African refugee travelling without ticket and money – just one of the estimated 400,000 asylum seekers Germany is taking in this year alone.
The ticket collector and his railway official colleagues encircled him and, shouting, told him that as soon as the train arrived at the next station he would be arrested.
A fellow passenger, Rina Nentwig, intervened. Leaving her seat, she went up and offered to pay the ticketless traveller's missing €131.50 (£93) rail fare.
Her example turned out to be one that other passengers were keen to follow. Within seconds of returning to her seat she was approached by a woman who handed her a €10 note.
Another woman did the same. Then a man who called her an "Angel" gave her €20. That was followed by a young woman who said she was sorry that she couldn't spare more than €5.
"In the end I had been given more than half the ticket price," Ms Nentwig told Die Zeit newspaper. "When I left the train in Berlin I felt like hugging the whole world."