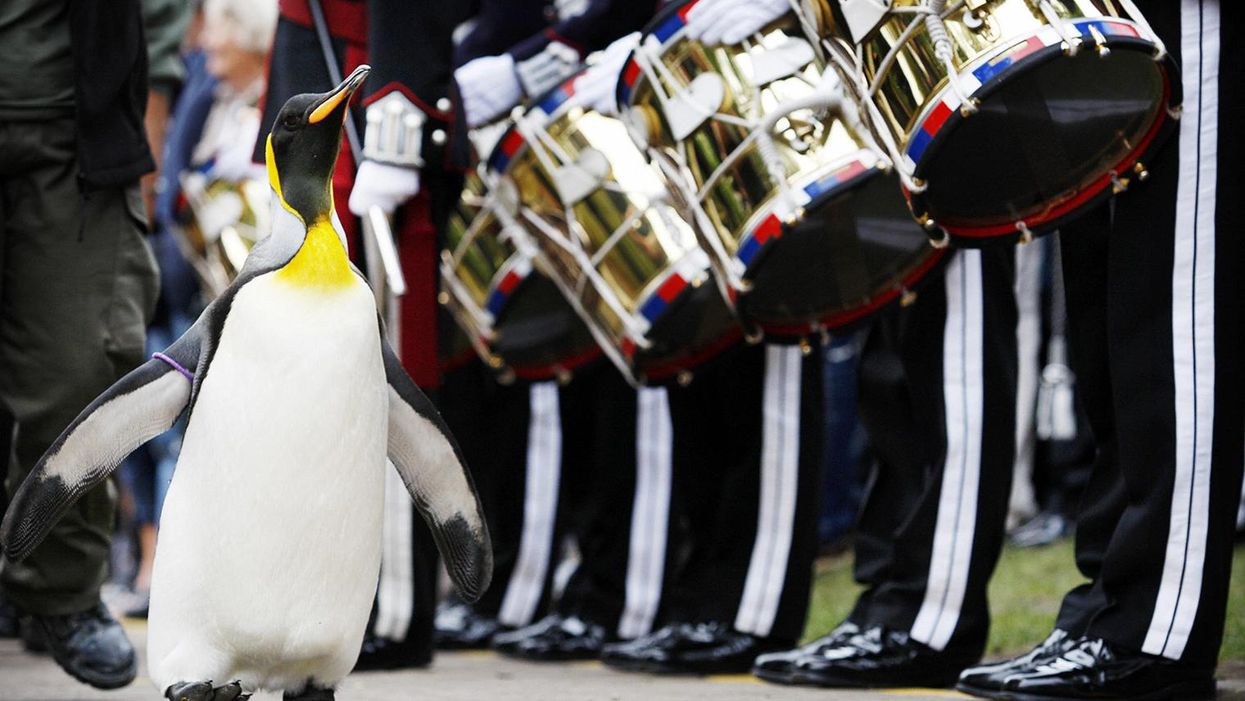 A penguin from Edinburgh Zoo has been promoted to Brigadier by the King of Norway's Guard.
Nils Olav, dubbed the most famous penguin in the world, has been given the honour in a special ceremony with 50 uniformed members of the Norweigan Guard, who are performing at the Royal Edinburgh Military Tattoo.
The first Nils Olav was adopted in 1972 by the unit and his predecessors are visited every few years by the Guardsmen to give the penguin a new promotion.
Olav entered the military in 1972 as a Mascot, but was promoted to Corporal in 1982, Sergeant in 1987, Regimental Sergeant Major in 1993, Honourable Regimental Sergeant Major in 2001, Colonel-in-Chief in 2005, Knight in 2008 and now Brigadier.
There have been three Nils Olav since the tradition began - one taking over from the other when he passes away.
The tradition started when the Norweigan King Guard visited Edinburgh in 1961. One of the lietenants, Nils Egelien, was fascinated with the penguin colony so when they returned 10 years later he arranged for the unit to adopt a penguin. The penguin was named after Egelian and the King of Norway at the time King Olav.
Brig David Allfrey, producer and chief executive of The Royal Edinburgh Military Tattoo, said: "At the Tattoo we of course have many inspecting officers but this is by far my favourite. Congratulations, Brigadier Olav."
More: Penguins just can't quite catch a break these days