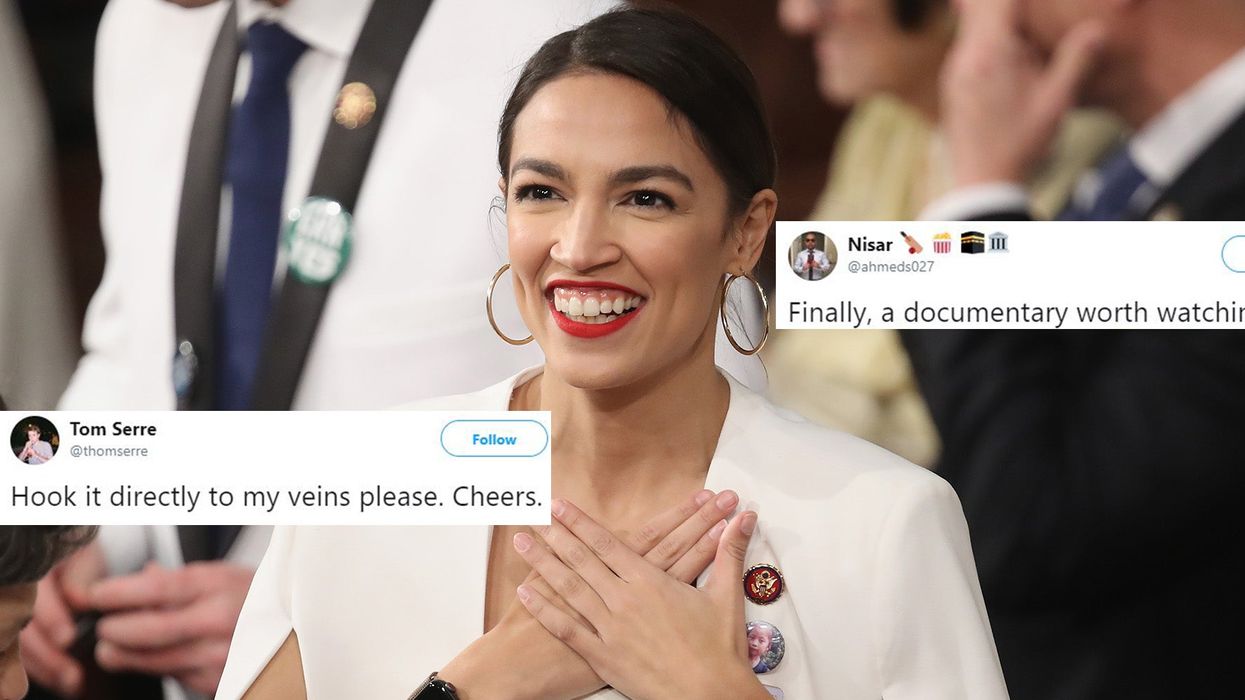 Getty/ Twitter
Alexandria Ocasio-Cortez has only been a congresswoman for a few months but in that short time she has certainly shaken up US politics.
After becoming the youngest women ever elected to congress, she is now shaping the Democratic agenda with her Green New Deal and has risen to fame through her savvy social media skills.
So perhaps it comes as no surprise that Netflix has spent a record-breaking amount purchasing the AOC documentary Knock Down the House.
Deadline reports that the streaming service spent $10m on the documentary directed by Rachel Lears, which follows Ocasio-Cortez, along with three other candidates, who were running against incumbents last year.
After hearing the news, people on Twitter couldn't contain their excitement.
But some pointed out that Netflix's tax avoidance isn't in line with AOC's politics.
And others seemed to think the money was going directly to Ocasio-Cortez rather than the filmaker - a claim which many disagreed with.
Now that Ocasio-Cortez's speech on campaign finance laws is the most viewed video of any politician ever on Twitter, we're guessing her new documentary will be a hit.
HT Daily Dot
More: Ocasio-Cortez refused to stand for Trump at the State of the Union and the internet loved it
More: Alexandria Ocasio-Cortez brilliantly mocks Republican for arguing with parody Twitter account