MPs are set to debate today a petition calling to ban Republican presidential hopeful Donald Trump from the UK on hate speech grounds.
A petition was launched last year by Suzanne Kelly of Aberdeen - which cited Trump's comments likening all Mexicans to "rapists" and calls to monitor the Muslim population in the US as a threat to peace and harmony - and quickly gathered more than 500,000, far above the 100,000 signatures needed to trigger a Commons debate.
Former Scottish First Minister Alex Salmond added his voice to those calling for Trump to be banned this weekend, saying the billionaire should be treated the same as anyone else making anti-Muslim remarks: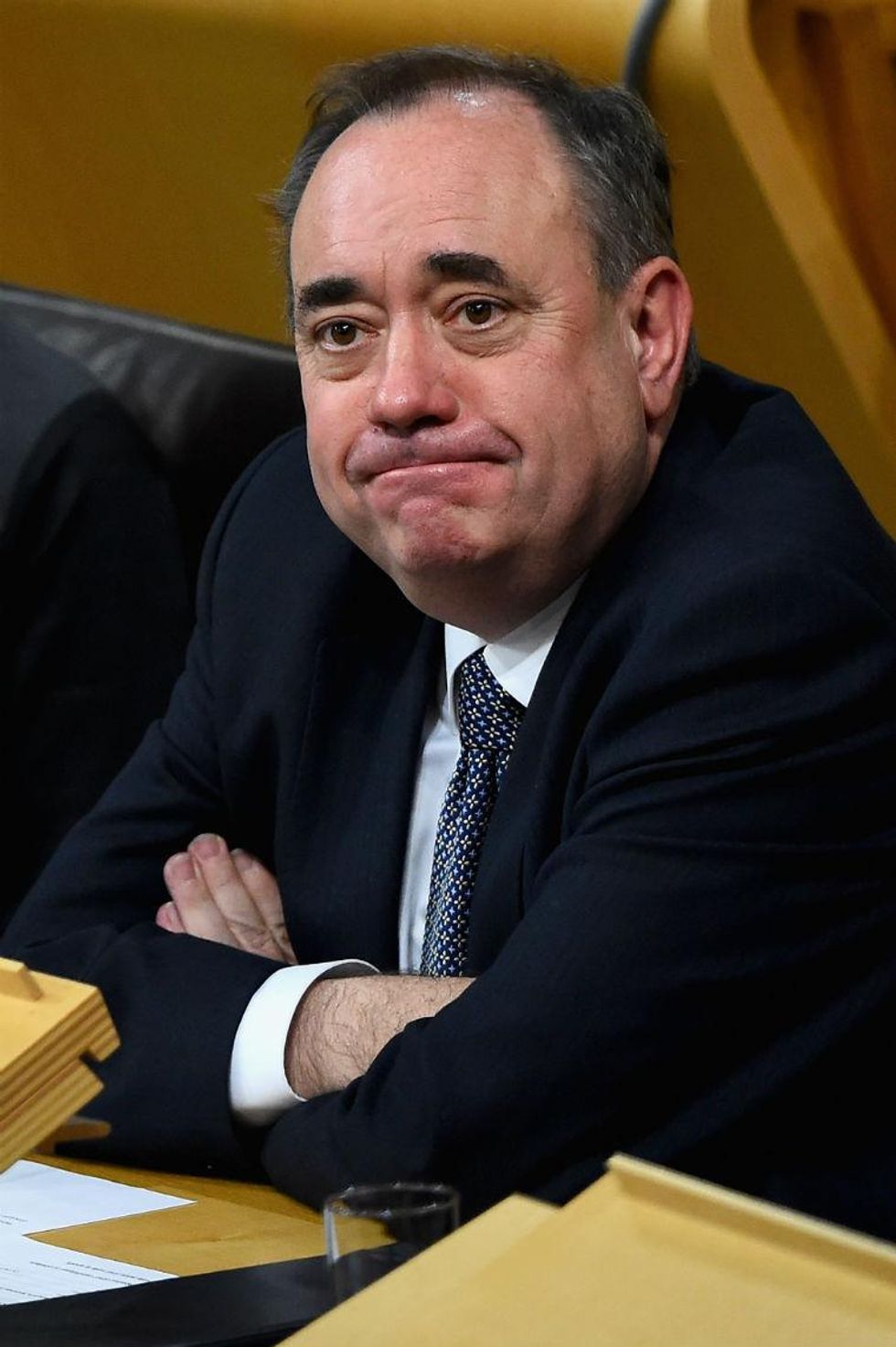 My view is that, yes, I would probably ban 'The Donald' because it would do him some good. He wants to ban all Muslims from the US. I want to ban all Donald Trumps from Scotland.
Salmond has clashed with Trump before over environmental issues in Trump's beloved Scotland, where the billionaire owns golf courses and hotels.
Other MPs who have publicly agreed that banning Trump is a good idea include:
SNP MP Tasmina Ahmed-Sheikh:
The home secretary has banned, by her own admission, about 84 people in the past few years and my suggestion is that Donald Trump's remarks mean that he should be number 85 because he has incited a hatred and we actually now know that his words have been used in videos now being used by Isis or Daesh to convert people to their cause.
Green Party leader Natalie Bennett:
The MPs who signed an Early Day Motion including Green MP Caroline Lucas said that his visit, if he came to Britain, would be damaging to community inclusion and cohesion and the same rules that apply to everybody else should also apply to billionaires.
But of course, opinion is divided.
Labour MP Paul Flynn, who will present the debate:
We have banned people for using language of this kind, of having these ideas, on the grounds that he might cause problems here so there is a perfectly respectable case to be made but my role is to introduce this debate, to express the views of the petitioners and to suggest that probably, on balance, the best thing we could do would be to allow him in.
Conservative MP Jacob Rees-Mogg:
It would be idiotic to ban a US Presidential candidate it would not be the right way to go about dealing with an important ally going through its democratic process.

The petitioners are making a great mistake, all they will do is help Donald Trump.

It would be the same as if President Obama tells us all to vote for the European Union - countries don't like being told what to do in their elections by foreigners.
Leader of the Labour Party Jeremy Corbyn:
I wouldn't ban him from coming to the UK... If Donald Trump wants to come to Britain, absolutely fine, he can come and join me in Finsbury Park mosque.

And then he can come to the synagogue afterwards. We can have a chat there. We'd go around. We manage to have a coherent, multifaith, multicultural society in London, in Birmingham, in Leicester, all parts of this country. He's welcome to come and see. He might learn something.
Prime Minister David Cameron:
Cameron said recently that if Trump were to visit the UK again he would see that Britain is "one of the most successful multi-racial, multi-faith, multi-ethnic" countries in the world, and rather than spreading fear or hatred, his arrival would help to "unite us all":