Last night this happened at the GQ magazine awards.
People weren't delighted.
Even the former prime minister and ex-Middle East peace envoy didn't seem too happy with the situation.
Look at his eyes.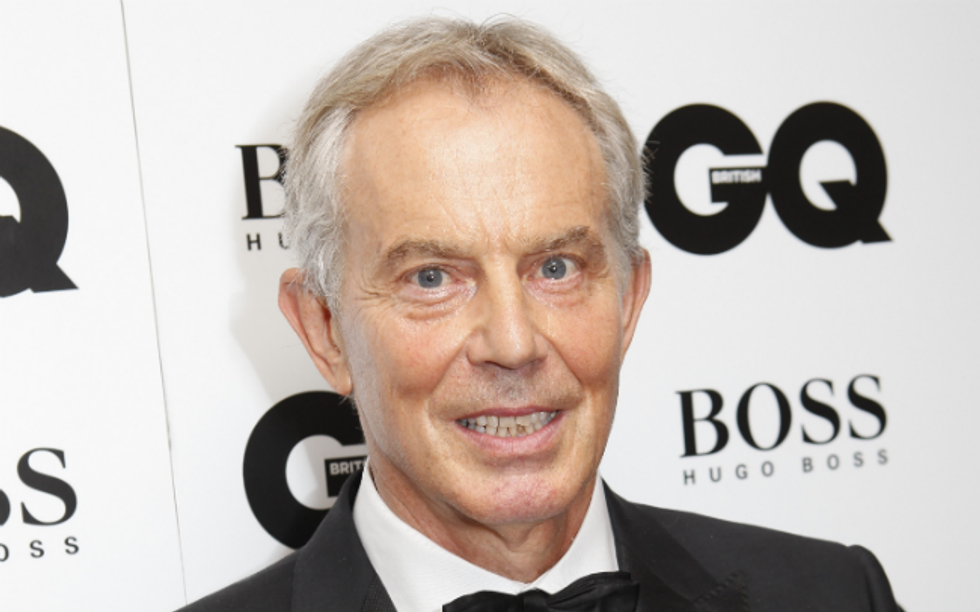 He knows.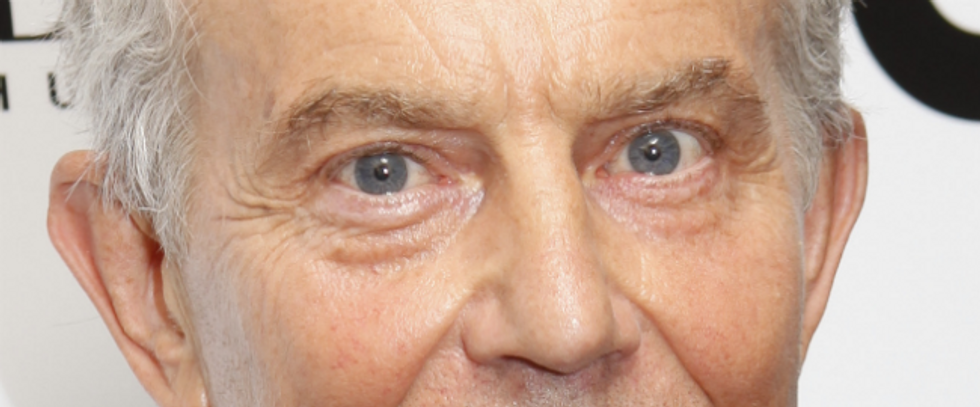 He knows.

Elsewhere at the GQ awards, Kim Kardashian was named woman of the year, OK you know what, we can't be bothered any more.
Here's a prancing piglet: