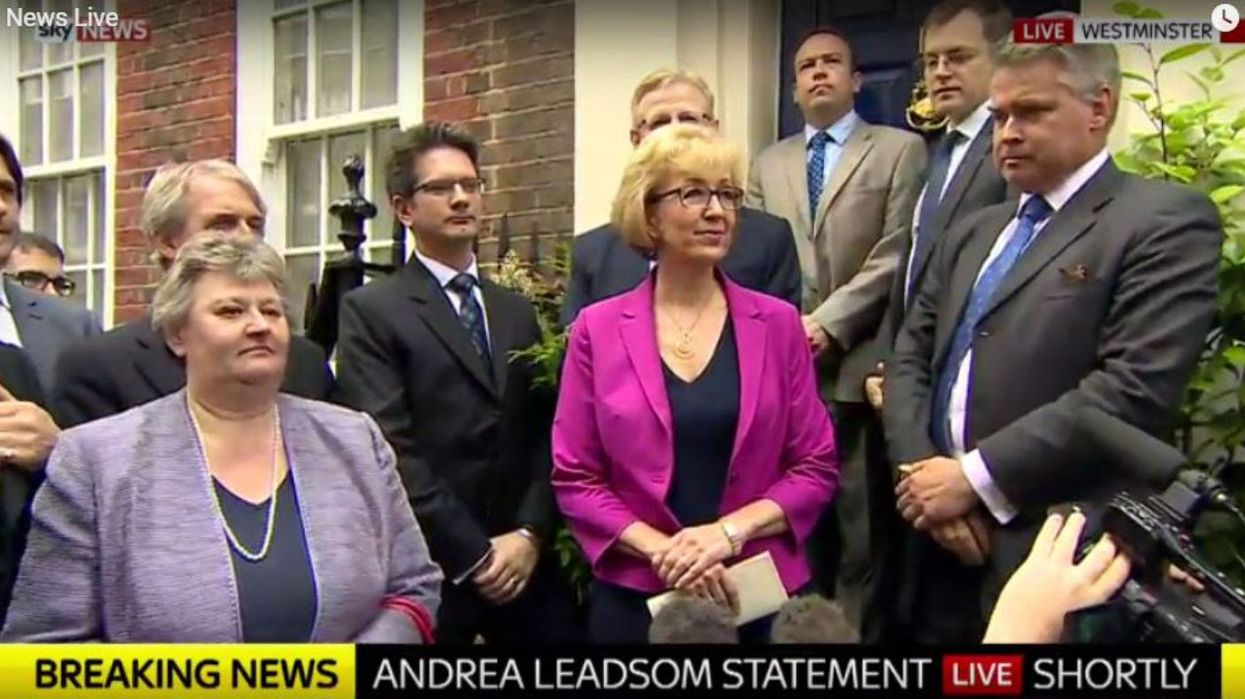 Andrea Leadsom has given up her aspirations to be the next Conservative prime minister after bowing out of the leadership race on Monday.
While she had secured the support of 84 MPs, it was small change compared to Theresa May's 199 votes, and the backlash to her 'motherhood' and Theresa May comments over the weekend were "too much", a member of her team said.
In a statement the lead Brexiteer said:
The best interests of our country inspired me to stand for the leadership. I believe that in leaving the EU a bright future awaits, where all our people can share in a new prosperity, freedom and democracy.
Leadsom spoke briefly of the EU referendum – in which she was a key campaigner – and continued:
The referendum result demonstrated a clear desire for change - strong leadership is needed urgently to begin the work of withdrawing from the European Union.
It appears however, that "strong leadership" will not be forthcoming from actual Brexiteers.
Here's what those campaigners who promised us a bright future outside the EU have managed in the last two weeks:
Boris Johnson – announced he won't stand for Tory leader
Nigel Farage - quit as leader of Ukip
Michael Gove - eliminated from leadership contest
Andrea Leadsom - quit the Tory leadership race
If that isn't enough, people on Twitter have pointed out an even greater irony: David Cameron announced he would stand down as PM so a Brexiteer could "steer the ship".
And now the person who will actually be doing the Brexit negotiating will be Theresa May, a Remain campaigner.
Meanwhile, in Manchester...
Angela Eagle was launching her Labour leadership bid. By the time she invited questions, half the journalists in the room were already racing back to London to report on Theresa May's coronation as prime minister.
Who said politics is boring?
More: People are resharing this David Cameron tweet from last year, and we can see why