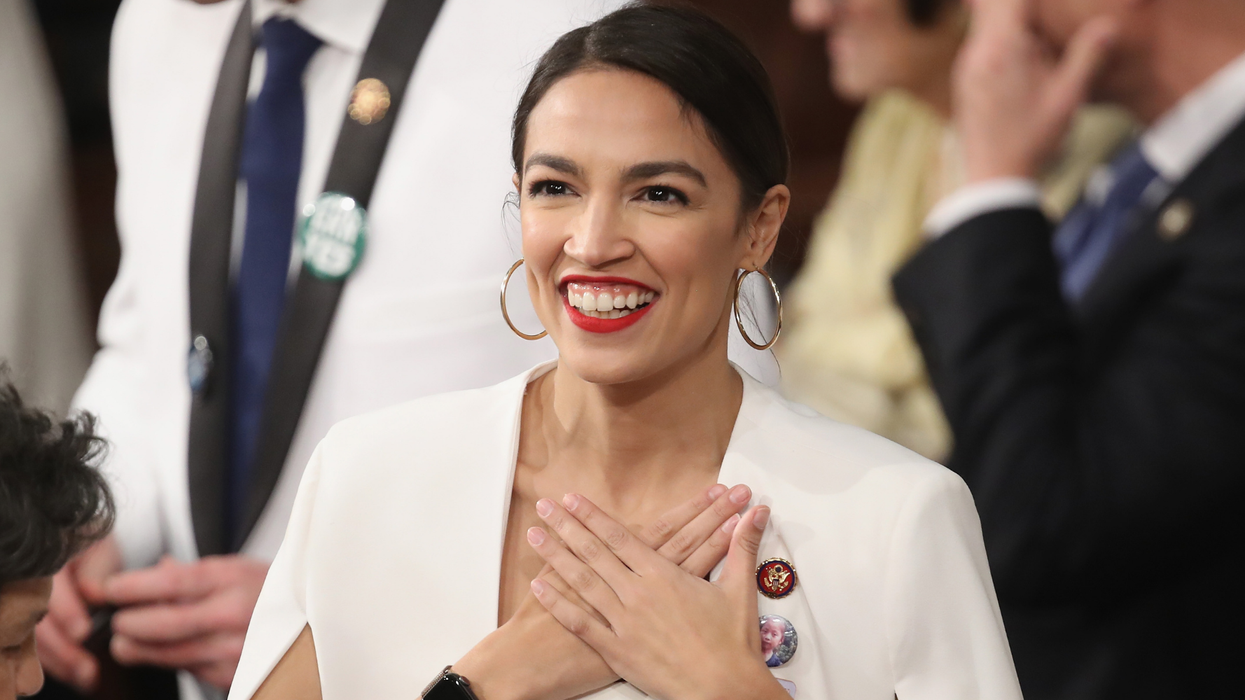 Getty
The line between politician and celebrity is quite blurry in 2020.
Especially with a former reality TV star in the White House.
But still, the practice of politicians appearing in magazines has been going on for decades.
Often, as part of this, they take part in photoshoots.
Like the one that Alexandria Ocasio-Cortez participated in for her recent cover of Vanity Fair.
Although it was a perfectly standard photoshoot, Fox News host Laura Ingraham was not happy about an aspect of AOC's appearance.
Specifically the clothes she was styled in by the magazine.
Reposting a story published on Fox News, Ingraham wrote:
AOC appears in Vanity Fair in outfits worth $14,000 to curse out Trump.
Other conservative pundits quickly joined in – apparently the photoshoot meant AOC was betraying "socialism" by enjoying the 'fruits of capitalism".
People quickly replied letting Ingraham know that AOC neither chose, nor purchased the clothes
And AOC herself even got involved.
Quoting Ingraham's tweet, she wrote [100 emoji] would do it again".
Then she added an unequivocal kicker, writing:
([And] I don't know if you've been in a photoshoot Laura, but you don't keep the clothes.)
Ouch.
People were pretty impressed with the quick comeback.
It was seen as a victory for AOC.
Come at the Congresswoman, better not miss...