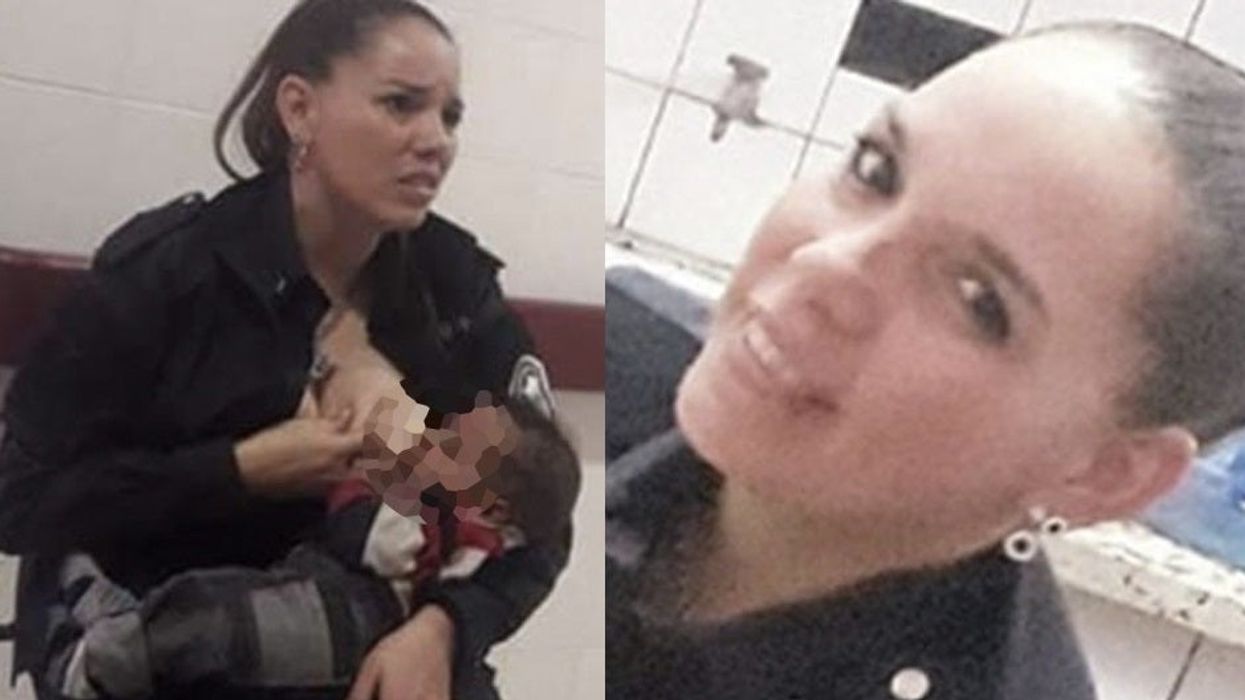 Facebook
An Argentinian police officer has gone viral after a video of her breastfeeding a neglected baby appeared on social media.
The baby was dangerously malnourished when it arrived at Sister Maria Ludovica Children's Hospital in Buenos Aires, Argentina. Luckily though, police officer Celeste Ayala was on guard duty that day.
The child, whose mother was struggling to look after him properly, was described by hospital staff as being "smelly and dirty".
After the hospital staff become overwhelmed, Ayala stepped in and asked if she could hold and breastfeed him, which calmed him down immediately.
Speaking to local media about her actions, she said:

I noticed that he was hungry, as he was putting his hand into his mouth, so I asked to hug him and breastfeed him.

It was a sad moment, it broke my soul seeing him like this, society should be sensitive to the issues affecting children, it cannot keep happening.
After a colleague posted a photo on social media. It's since been shared more than 100,000 times.
It was accompanied by the below caption, which has been translated into English.

I want to make public this great gesture of love you made today for this little baby who you did not know, but for who you did not hesitate to act like a mother.

You did not care if he was dirty or smelly, which is what the hospital staff called him. Good job mate.
The local fire department, who Celeste volunteers for, also released a statement of support.
We want to congratulate the voluntary firefighting cadet Celeste Ayala who yesterday in her job as police officer whilst she was on guard duty at the Hospital, breastfed a young child who arrived crying.

Actions like these fill us with pride and obligate us to redouble the effort, the work and the solidarity with our community.
Social media users have reacted strongly to the video. One person wrote:
In a messed up world, here's a simple act of love and generosity. Celeste Ayala as a mother I salute you.
TB: LadBible