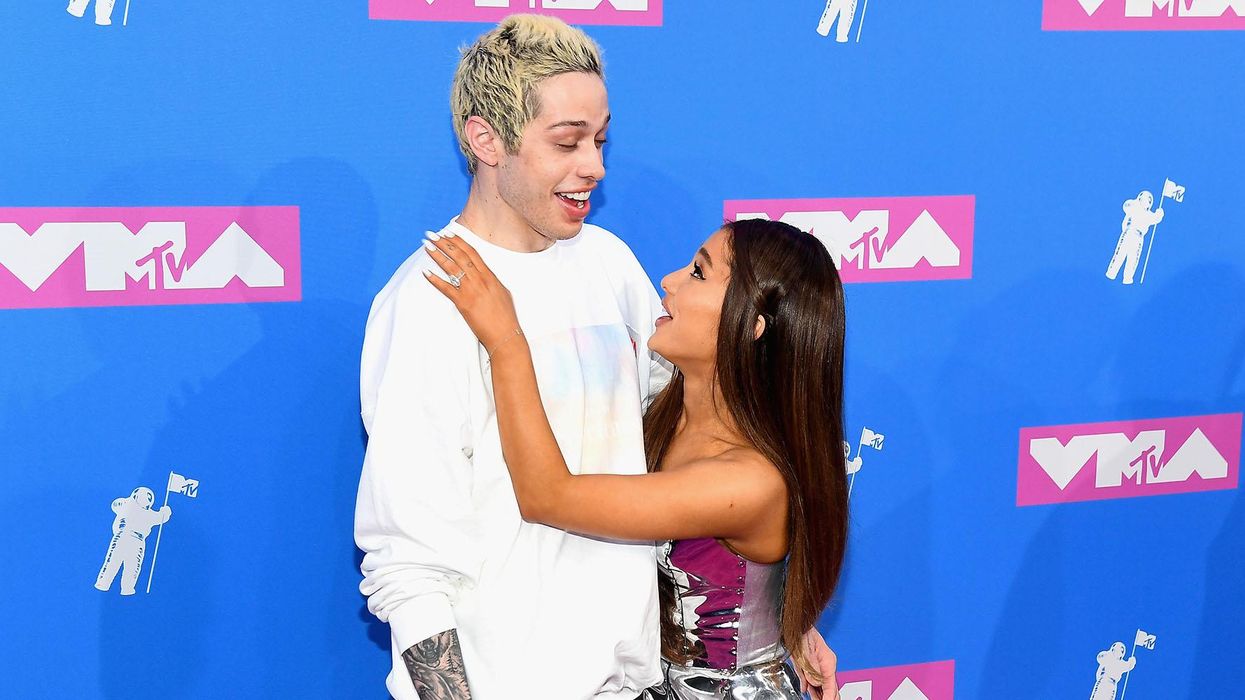 Getty Images for MTV
Ariana Grande and Pete Davidson, who broke off their engagement in October, are back in the tabloids – but not for what you think.
The ex-couple, who had anywhere from five to 10 tattoos together, have been seen sporting the same break up ink.
This week, eagle-eyed fans discovered that Grande and Davidson had both covered up their old matching tattoos – with black hearts.
In an Instagram picture promoting her upcoming music video for the hotly-anticipated single Thank You, Next, Grande, who had "pete" tatted on her left ring finger after the engagement, showed off a small black heart in its place.
Meanwhile, Davidson, who had a bunny mask tattooed on the back of his neck as a tribute to Grande's famous Dangerous Woman mask, also commissioned a black-heart cover up, which was spotted in new paparazzi shots.
Might this be a coincidence?
According to People Magazine, Grande and Davidson also shared "clouds on their finger, the quote 'mille tendresse' from the 1961 film Breakfast at Tiffany's on the backs of their necks, and '8418' in honour of Davidson's late father who died in 9/11 on the singer's ankle and the comedian's arm", amongst others.
Since the break up, Grande has been throwing herself into work, releasing singles and planning a tour. Surely she will also be busy with covering up all the other tattoos that remind her of the relationship with Davidson.
HT Someecards