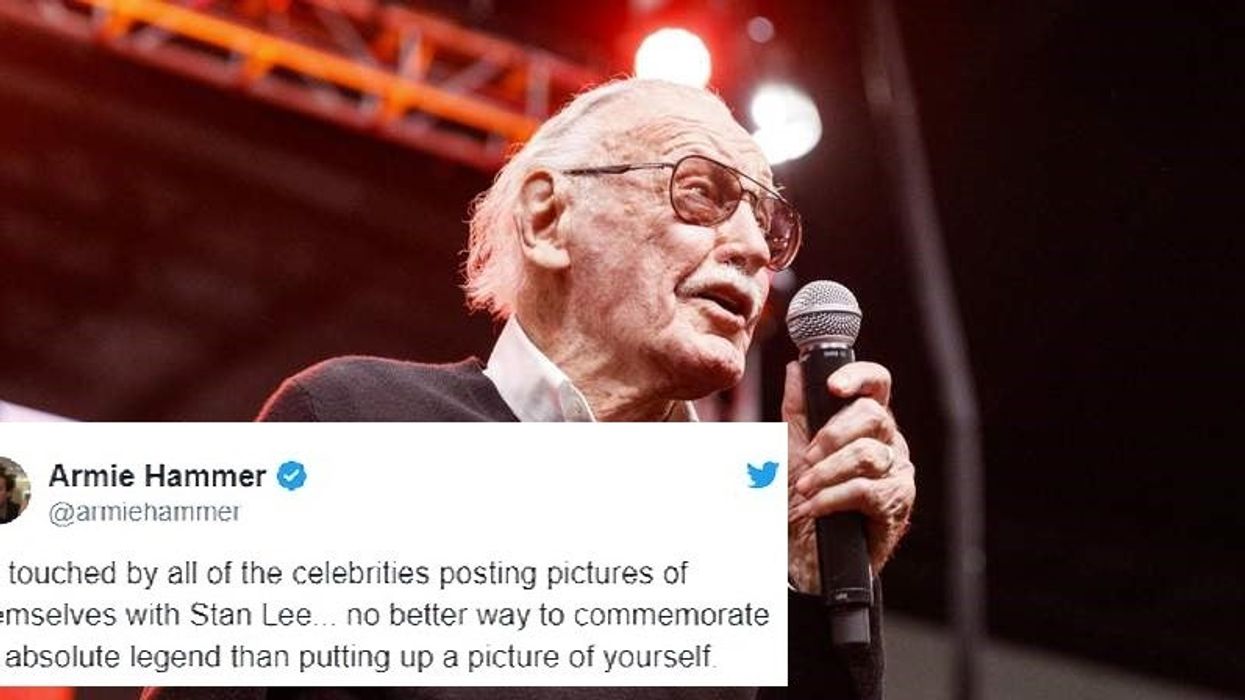 Getty
The online dictionary defines "subtweeting" as "a post that refers to a particular user without directly mentioning them, typically as a form of furtive mockery or criticism".
A tweet by Call Me By Your Name actor Armie Hammer, which criticises celebrities for their social media posts following the death of comic book legend Stan Lee, has taken subtweeting to a new level.
After Lee passed away, numerous celebrities who have worked with the Marvel icon have taken to social media to post photographs of them with him.
But Hammer, who has also worked with Lee, wasn't impressed. He even called for a "cultural revamp" if this is the new normal for remembering people.
But his tweets have caused uproar, because most people don't see the problem with posting selfies to remember someone.
Many Twitter users have condemned Hammer for "grief policing", even suggesting he's making Lee's death all about him.
Ouch.