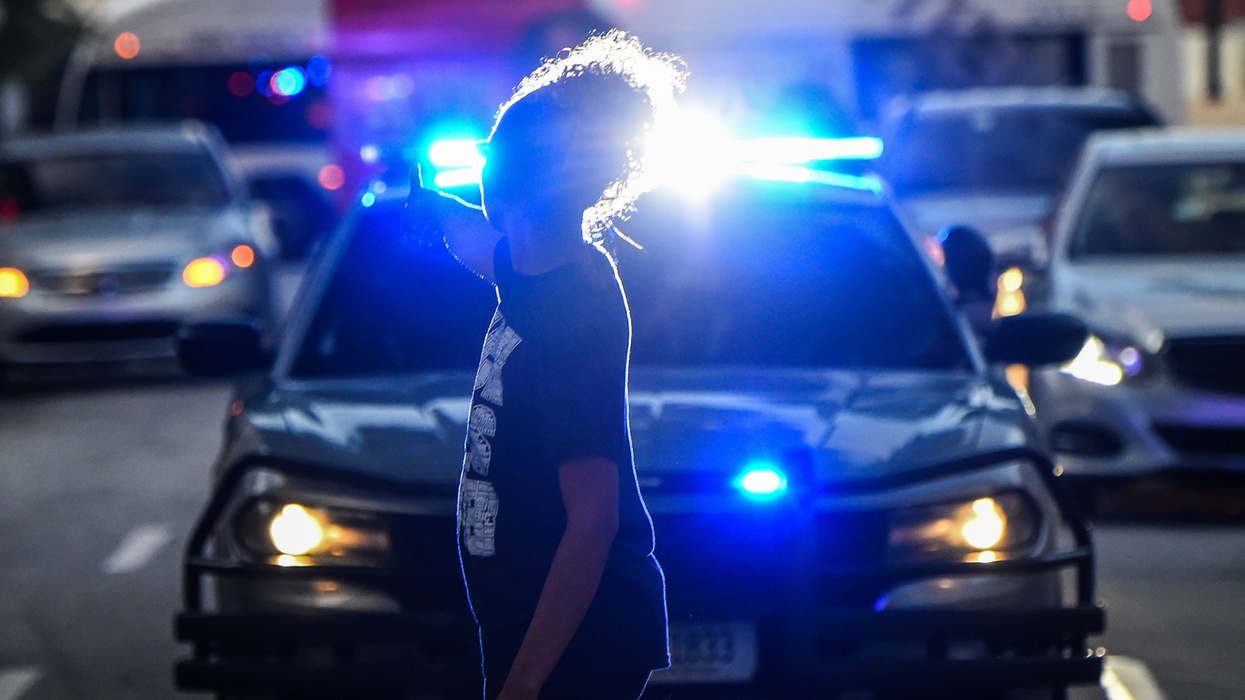 Getty
Police officers in Atlanta have now caught the protesting bug – but for the exact opposite reasons that thousands have been turning out in the city every day since 26 May.
Reports flooded social media yesterday that officers on duty walked out of their shifts in protest an an ex-colleague being charged with the murder of an unarmed black man.
Garret Wolfe fired two shots in the back of Rayshard Brooks on the 12 June, while Brooks was running from officers.
Wolfe and his partner, Devin Brosnan, had been called to a Wendy's parking lot after reports of a man sleeping in his car.
Brooks allegedly failed a sobriety test but spoke with officers for more than 40 minutes. However, when Rolfe attempted to arrest him, Brooks wrestled a taser from the officers, fired behind him and began running away.
Rolfe then shot him, allegedly saying
"I got him", when Brooks went down.
Yesterday it was revealed Rolfe was involved in the 2015 shooting of another black man which he and other officers "covered up".
The killing of Brooks – in the midst of global protests against police brutality and anti-black racism – lead to further outcry in Atlanta, and the resignation of the APD's police chief.
Rolfe was also sacked and charged with felony murder.
Which is what his colleagues have reportedly been protesting.
People in Atlanta, listening to police radio scanners (how different squads of officers communicate while on duty) and communicating with officers reported that some cops were refusing to answer calls and had 'walked out' of their shifts in protest.
Right wing pundits also claimed to have received emails from disgruntled officers confirming the action.
In response, the Atlanta Police Department claimed that reports of walk outs were inaccurate but confirmed there had been a higher number of "call outs" than normal (officers signing off a shift).
But members of the public were sceptical because of reports on the ground.
And police dispatchers told a different story.
Either way – officers are not coming to work.
Are the police essentially abolishing… themselves? The mystery continues.