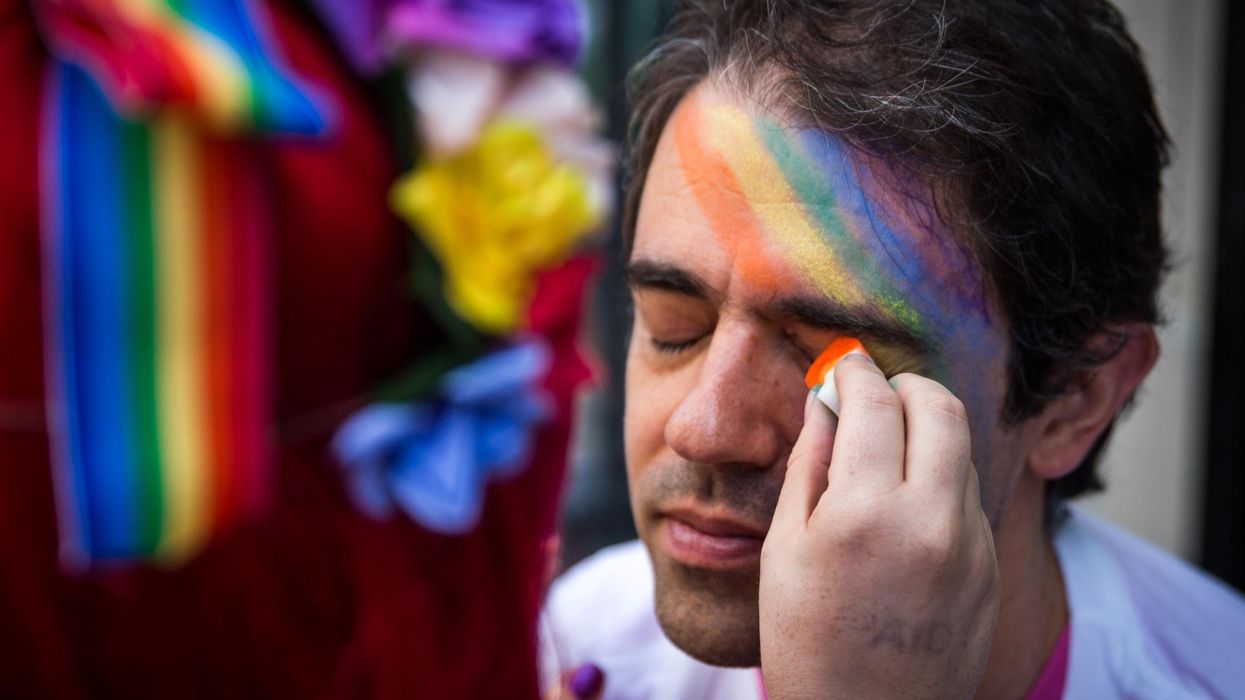 Rob Stothard for Getty
The best workplace in the UK for LGBT workers is Lloyds Banking Group - that's according to LGBT charity Stonewall, who compiled a list of the top 100 employers for 2017.
The high street bank recently announced that they had revamped their healthcare provision to include support for trans employees, as well as a string of partnerships with LGBT organisations.
The rest of the top 10 employers were:
2. Pinset Masons
3. J. P. Morgan
4. Clifford Chance
5. MI5
6. National Assembly for Wales
7. Baker McKenzie
8. Berwin Leighton Paisner
9. Cheshire Fire and Rescue Service
10. Norton Rose Fulbright
Five of the top ten are law firms.
The long-running LGBT charity surveyed more than 7,000 staff altogether.
They found that, overall, 56 per cent of people said they were comfortable disclosing their sexual orientation to all colleagues, while six per cent said they weren't comfortable telling anyone about their sexuality or gender identity.
Gay men were the most likely to be out to all colleagues (34 per cent), whereas only 24 per cent of lesbian women, 18 per cent of bisexual men and 14 per cent of bisexual women felt the same.
This is the proportion of people across the country who feel comfortable being out at work: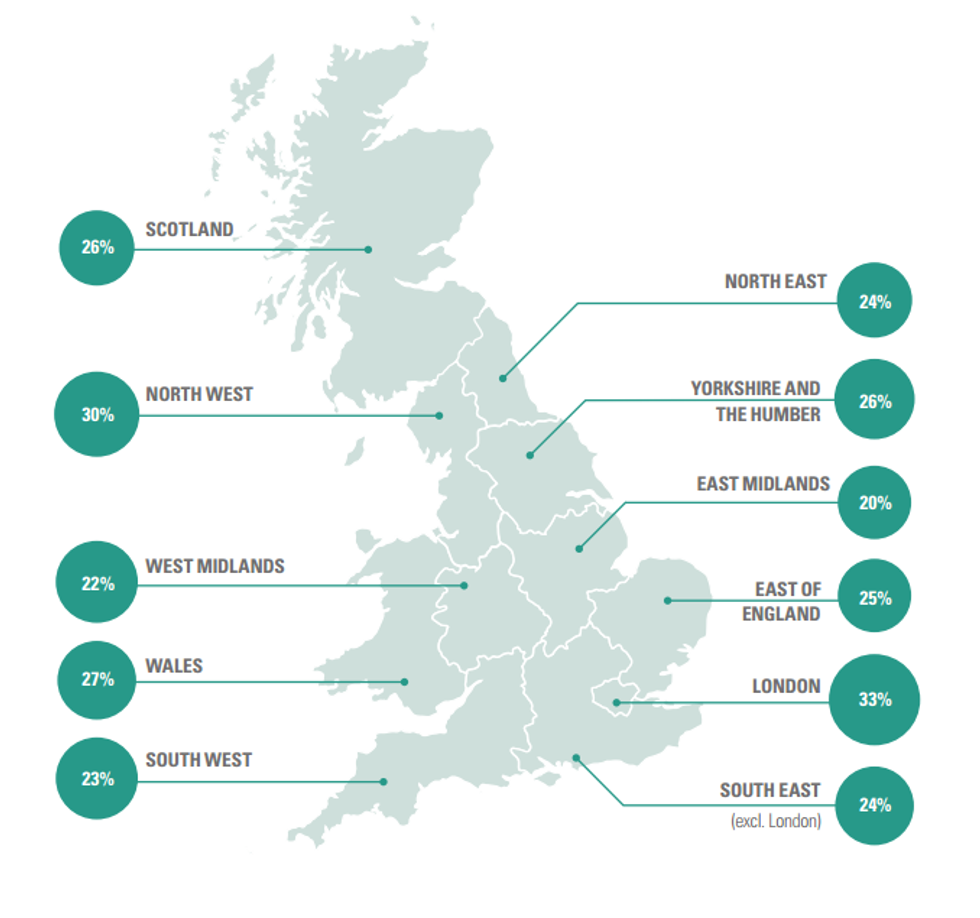 Picture: Stonewall
Those living in London felt the most comfortable being completely out at work (33 per cent), compared to a low of only 20 per cent in the East Midlands.