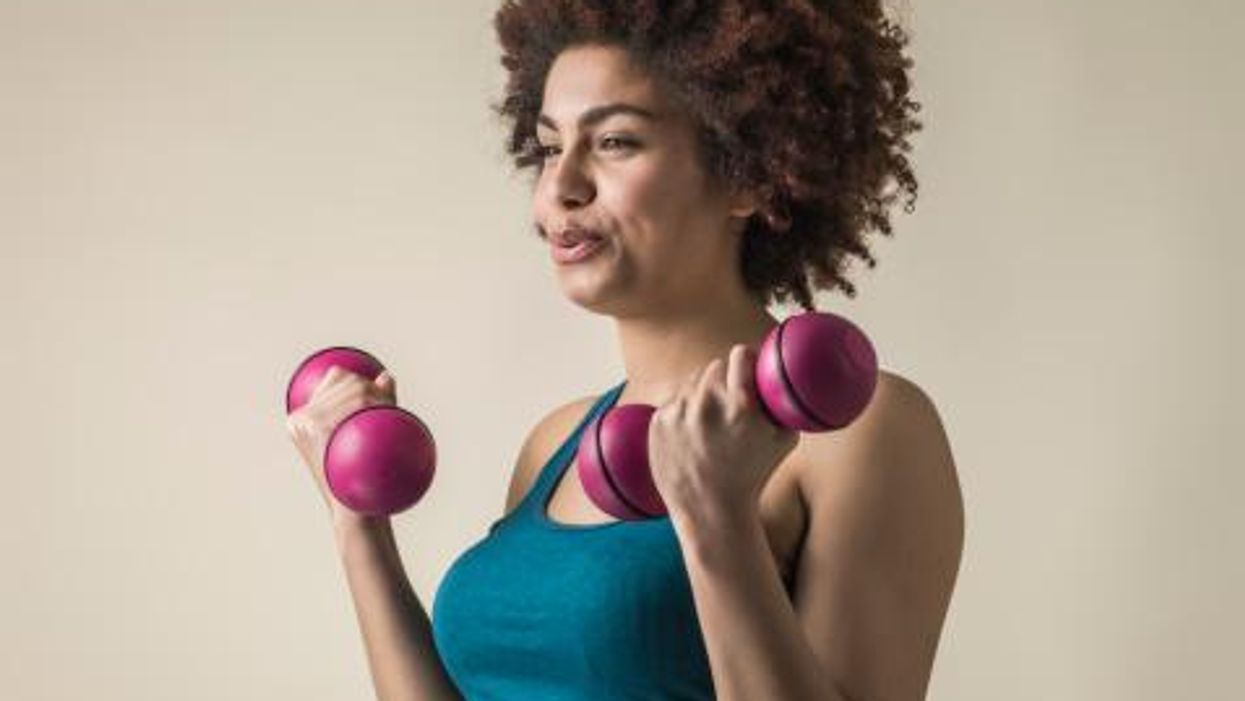 Getty Images/Colin Hawkins
A Harvard study has found that using weights in your regular workout increases your chances of burning belly fat.
The study followed 10,500 men, aged 40, over a 12 year period and found that those who used weights in their workouts were less likely to have more fat around their belly.
Rania Mekary, the PhD author, said:
Engaging in resistance training or, ideally, combining it with aerobic exercise, could help older adults lessen abdominal fat while increasing or preserving muscle mass.
So if you're struggling to see some real results from your January effort, it might be time to start concentrating on some simple free weights.
Those who only ran on the treadmill and did not use weights were less likely to break down belly fat. Adding weights to your regular workout not only builds muscle, it burns fat and increases metabolism.
A previous Harvard study also found that having more belly fat around your waist increases your risk of heart disease – even if you are not overweight.