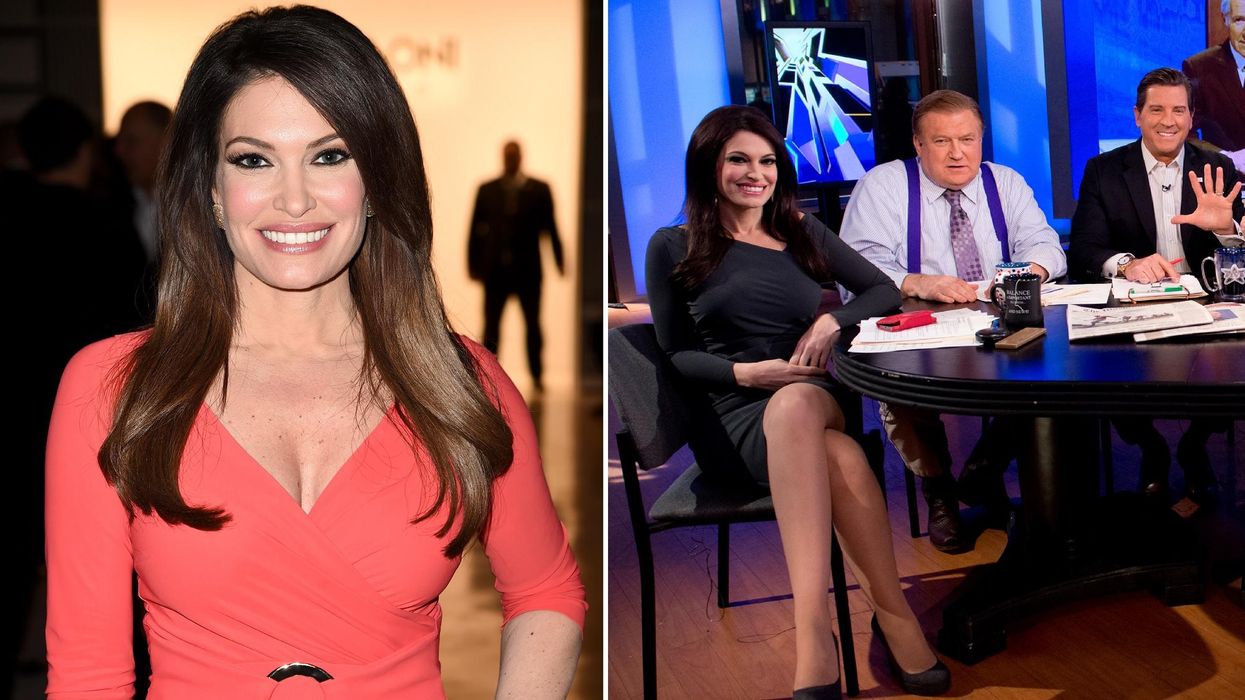 Composite: Getty Images (Noam Galai / Nicholas Hunt)
FOX News finally sacked star host Bill O'Reilly after allegations of sexual harassment in the workplace.
Just hours later, a panellist made an astonishingly sexist remark to a female co-host.
FOX News Channel's The Five is co-hosted by Kimberly Guilfoyle, who is also a legal analyst and respected panelist herself.
And co-host Greg Gutfeld (also the host of FOX's The Greg Gutfeld Show) insinuated that Guilfoyle's wardrobe choice was giving Americans an erection.
During an on-air round-table discussion, male panelist Bob Beckel complained about not being listened to properly.
Guilfoyle joked to Beckel: "Waah waah, crybaby. Go call your camp counselor".
Beckel responded: "Call your dressmaker".
(No, we're not sure why her dress is relevant to a discussion about American immigration laws, either.)
Guilfoyle fired back that she would be giving her dressmaker a raise.
And then Greg Gutfeld jumped in with this:
You are giving America a raise!
(The implication being that her outfit was causing male viewers to experience an erection).
Other panellists seemed stunned into silence, while Guilfoyle responded: "Oh my God!"
Twitter was less than amused.
Of course, there was the inevitable gem of this type...
...But in general, the response can be classified somewhere between disbelief and disgust.